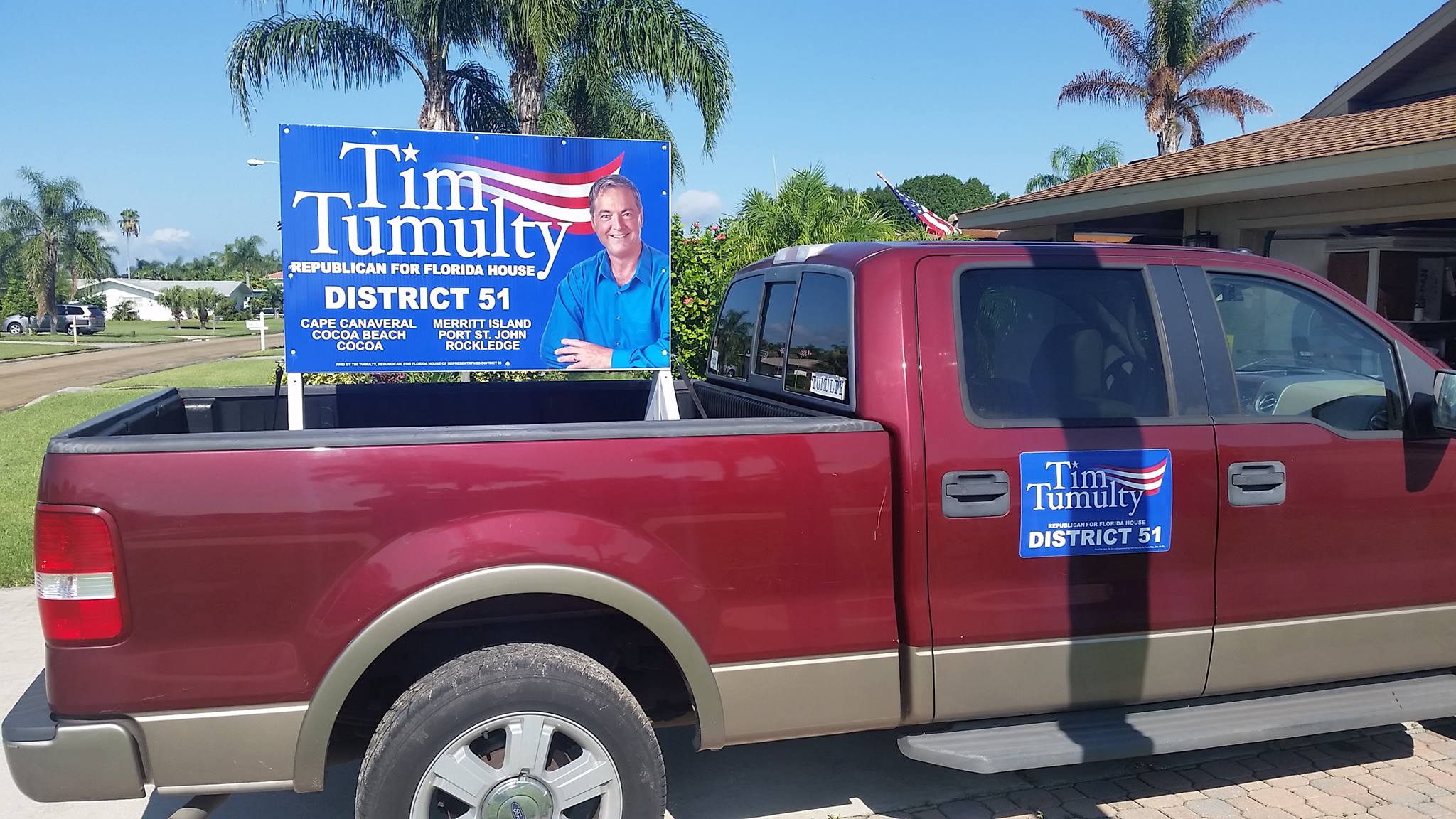 Republican Tim Tumulty announced Monday he would run again for House District 51, where he unsuccessfully challenged Republican Rep. Tom Goodson last year.
"I'm grateful for the opportunities I've had over the years to develop a deep understanding of our community," said Tumulty. "As the former Mayor of Cocoa Beach, I saw firsthand how the decisions made in Tallahassee have a direct impact on our community and our way of life."
"I plan to continue to fight for our conservative values in the Florida House by keeping taxes low, developing more trade school opportunities for our children and holding our government accountable," he continued. "I look forward to meeting with as many people as I can on the campaign trail and the opportunity to represent their interests in Tallahassee."
Goodson switched to the reliably Republican HD 51 from HD 50 last year after former House Speaker Steve Crisafulli termed out of the Legislature. He beat Tumulty with 61.7 percent of the vote in the August 2016 Republican Primary.
Goodson is now termed out, making way for Tumulty and a pair of other Republicans to duke it out for the Space Coast seat. So far, Thomas O'Neill and Taylor Sirois are the only other candidates to enter the race.
Both candidates filed for the seat in April, so neither has filed their first campaign finance report.
When he ran for the seat last cycle, Tumulty was able to raise nearly $30,000, $6,500 through loans and about $23,000 through contributions.
The Cocoa Beach Republican holds degrees from Brevard Community College, the University of Central Florida and the Florida Institute of Technology.
He currently works as a math and physics teacher at Cocoa Beach Jr./Sr. High School, and in the past has worked in restaurant management, as a mortgage broker, and as an electrical engineer at Kennedy Space Center.
Since he officially filed on April 28, his first campaign finance report, covering the last three days of the month, is due May 10 alongside the inaugural reports from O'Neill and Sirois.