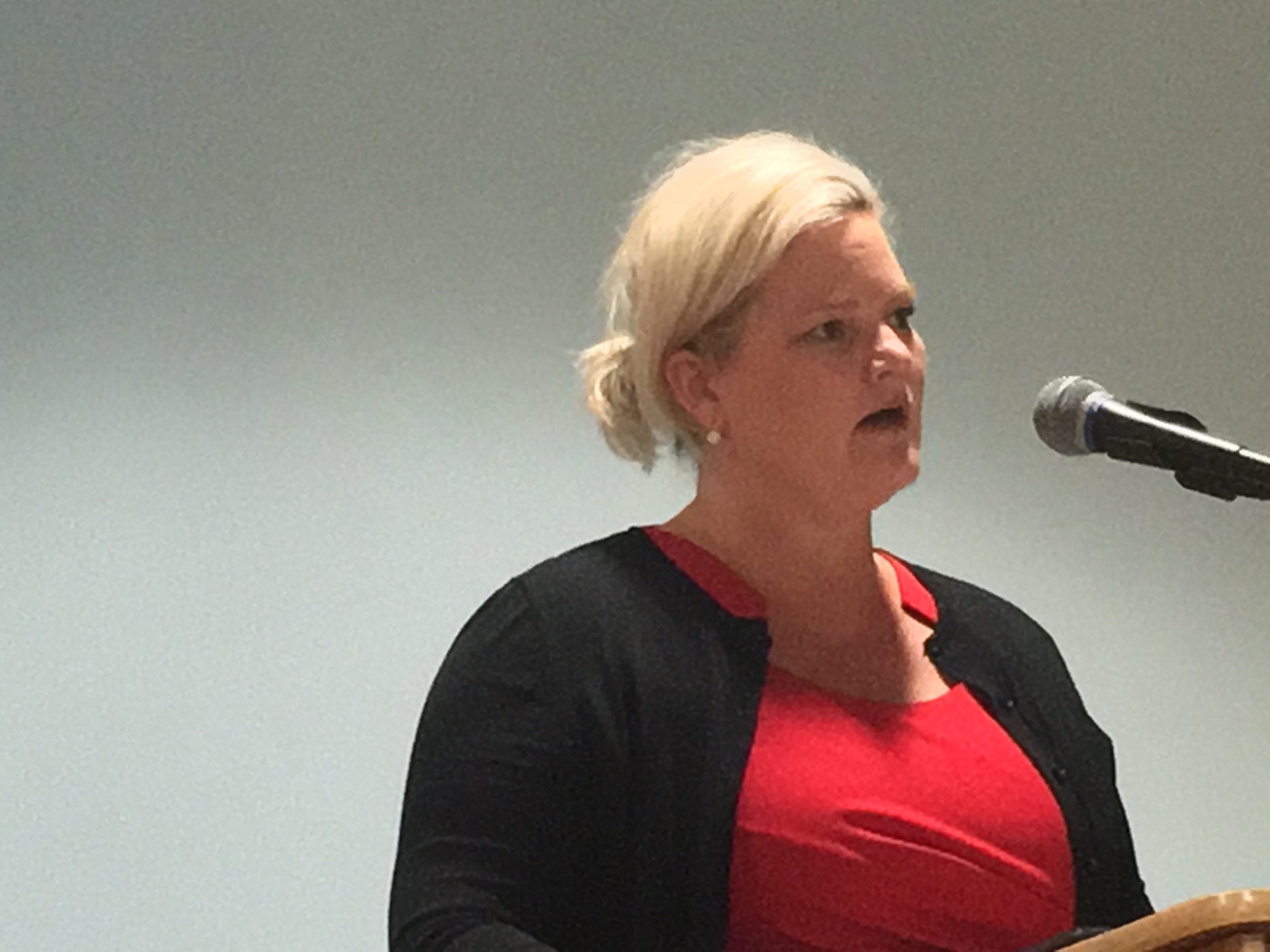 In the first major shakeup of the Lenny Curry administration, Chief of Staff Kerri Stewart resigned Tuesday.
"For nearly two years, Ms. Stewart served as chief of staff in the Curry administration, supporting and working for successful implementation of many of the mayor's priorities for Jacksonville," said Marsha Oliver, spokeswoman for the mayor, to the Florida Times-Union. "Mayor Curry values the work that she has led and wishes her much continued success in her new role."
The move comes after a protracted, behind the scenes power struggle, and as recently as last month, Stewart denied rumors that she was headed out – as did Oliver.
Now the power struggle is wrapped. And Stewart is gone from City Hall. But will be just a block away, according to a press release from JEA.
"As the Chief Customer Officer, Stewart will be a member of JEA's executive team and will be responsible for leading JEA's nationally recognized Customer Experience Team. Stewart will have functional responsibility for service delivery, including meter services, as well as customer experience strategy, delivery and support. She will also lead the business development and community engagement functions, and market solutions and development activities."
Stewart was approached by JEA after the pension vote about the position, which opened in January. Granted permission to approach her, the interview process went quickly.
The offer came Monday. Stewart accepted the next day, and tendered her resignation to the Mayor's Office.
In the short term, Stewart's departure will put more responsibility on Chief Administrative Officer Sam Mousa, the highest paid and most visible person in City Hall.
Looking forward, the search for Stewart's replacement — held in the shadow of speculation that Lenny Curry could move to the CFO position — will be interesting to watch.