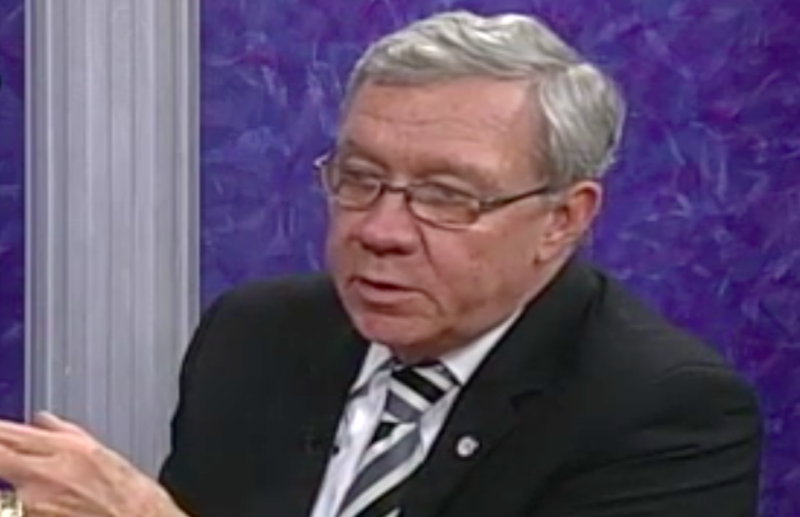 George Sheldon's hometown newspaper now has weighed in on the former Florida politico, putting in newsprint the latest ethics woes of the now-director of Illinois' Department of Children and Family Services.
The Tallahassee Democrat's Monday edition (online version here), with help from the Chicago Tribune's estimable reporting of the last few weeks, documented Sheldon's travails as head of Illinois' DCFS.
The lede, by the nearly 20-year Democrat veteran Jeff Burlew: "George Sheldon, a well-known figure in Florida politics who took over Illinois' troubled child welfare agency in 2015, is embroiled in ongoing state ethics probes and facing scrutiny over contracts given to past campaign donors and consultants."
Sheldon, a Democrat who lost a challenge to incumbent GOP Attorney General Pam Bondi in 2014, was secretary of the Florida Department of Children and Families from 2008-2011 under then-Gov. Charlie Crist.
He also has served in the state House, as a deputy to Attorney General Bob Butterworth, and as acting assistant secretary for the federal Administration for Children and Families under President Barack Obama.
The upshot: Sheldon now is looking at a beating a retreat to Miami, to head the Our Kids nonprofit that provides child services in Miami-Dade and Monroe counties.
Not that Sheldon—still listed as owning a home in Tallahassee that last sold for $409,000—talks much to the Florida media these days.
Sheldon, who was a reporter's best friend during his AG campaign, now has taken to largely shunting press inquiries to right-hand man Neil Skene, a former St. Petersburg Times (now Tampa Bay Times) Tallahassee bureau chief. Skene joined Sheldon's leadership team in Illinois.
"George's leadership has won widespread, bipartisan support, including an outpouring from people in the General Assembly and the child-welfare system urging him to remain in Illinois and complete that work that is under way," Skene told the Democrat, adding that Sheldon "saw no personal financial benefit from any of the Florida contracts."
They include Gary Yordon, a political consultant and former Leon County commissioner, and Adam Corey, part-owner of Tallahassee's Edison restaurant.
Yordon got "$35,000 to produce two television public service announcements about child drowning danger and safe infant sleeping practices," the paper reported, and Corey "lobbied for a company, Presidio Networked Solutions, that was awarded more than $1 million in contracts with (Illinois') DCFS."
Sheldon did tell the Tribune last week he "can't not give serious consideration to Florida. It's home, but I also feel an obligation to Illinois." He said he expects to make a decision "in the coming weeks."