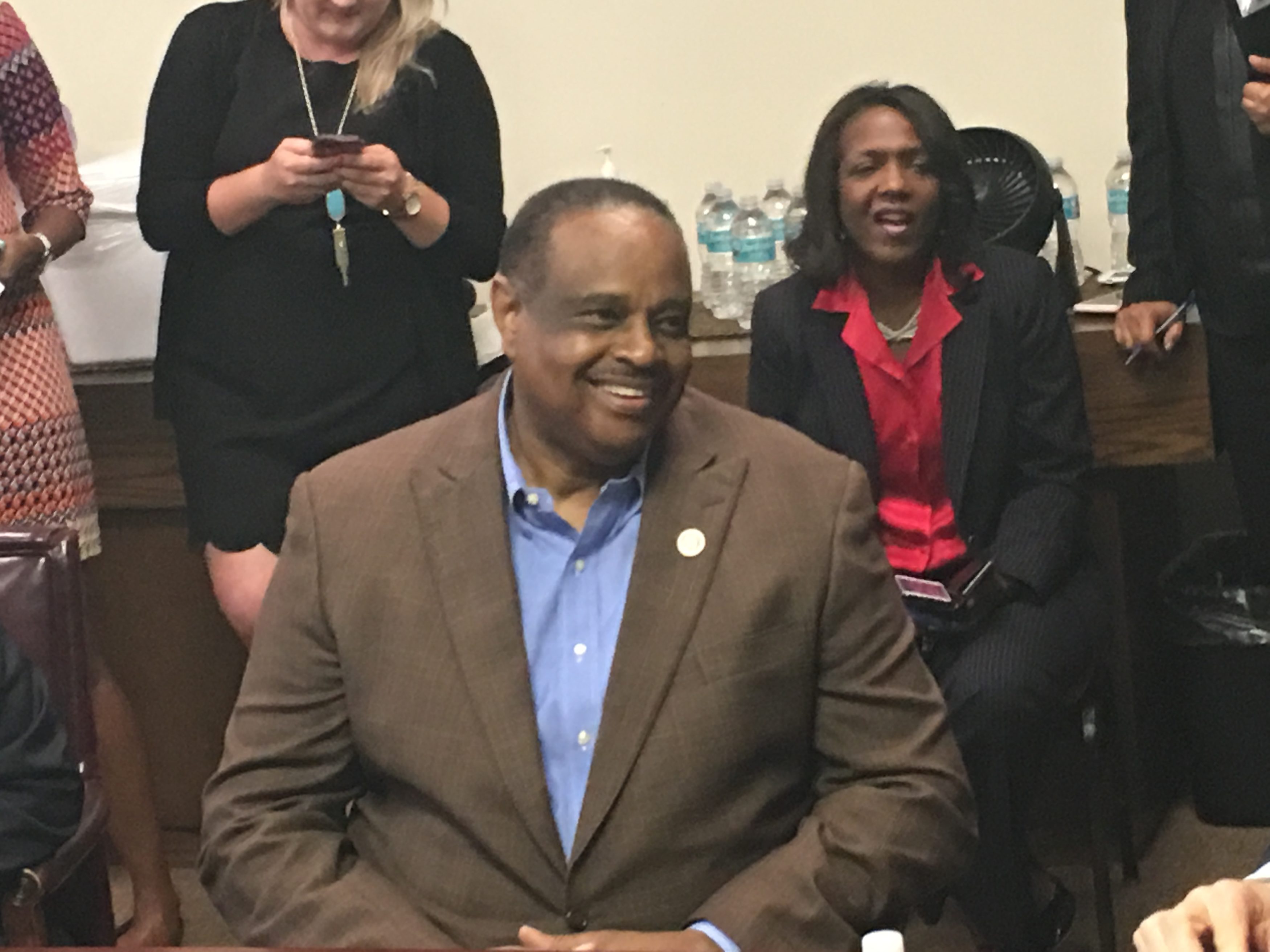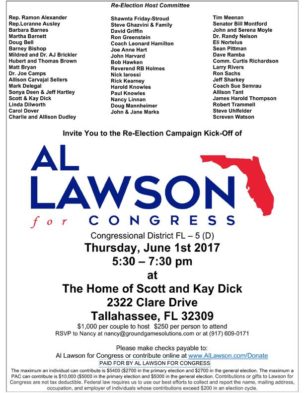 With Jacksonville candidates mulling a challenge to Tallahassee Democrat Rep. Al Lawson in Florida's 5th Congressional District, Lawson begins his fundraising in earnest June 1 with a fundraiser heavy on big names in the State Capital.
Among those names: State Reps. Ramon Alexander and Lorraine Ausley; FSU basketball coach Leonard Hamilton; State Sen. Bill Montford; and Allison Tant, the most recent former head of the Florida Democratic Party.
Lawson defeated scandal-plagued Corrine Brown, a longtime Jacksonville Congresswoman who was convicted of 18 counts of fraud-related charges earlier in May, in the 2016 Democratic Primary.
The margin of victory was in single-digits, a number abetted by Brown not being able to effectively run a re-election campaign (as Brown said in federal court, everyone who would have been an asset to that effort was sidelined by the federal investigation into "One Door for Education").
Brown, who normally would have been expected to run up the vote in Jacksonville, barely broke 60 percent of the vote in Duval County, as Lawson scored roughly 20 percent and a third candidate scooped up the remainder.
The most compelling Jacksonville candidate associated with a potential run at Lawson in the Democratic primary: former Jacksonville Mayor Alvin Brown.
Alvin Brown has talked to donors already, attempting to rebuild bridges that were broken down during his shambolic re-election campaign in 2015, and has told Democratic elected officials that he intends to launch a campaign just as soon as Corrine Brown's court case is out of the news.
It remains to be seen how much traction Alvin Brown can get with the Jacksonville donor class.
In 2016, Susie Wiles — an iconic Jacksonville Republican who helmed President Donald Trump's Florida campaign down the stretch — took initiative for Lawson, introducing the candidate to Jacksonville media.
Though Jacksonville Democrats may want the seat back, Lawson as an incumbent will have every possible institutional advantage, with support from lobbies and the national party should he need it.