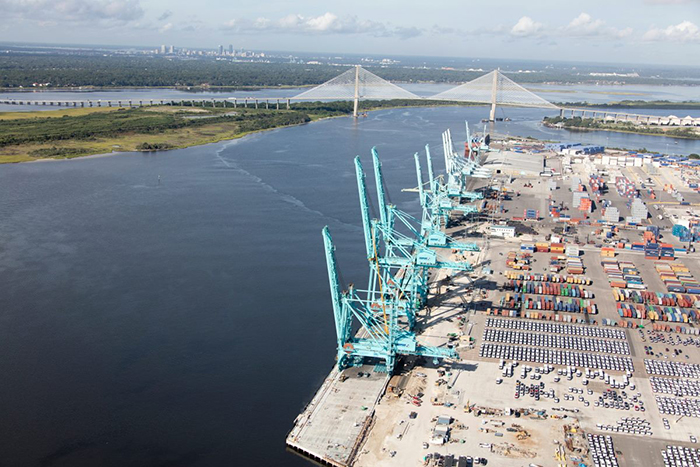 The long-awaited dredging of the St. Johns River to 47 feet near JAXPORT delights most politicians, yet appalls the St. Johns Riverkeeper.
On Thursday, the Riverkeeper decried the "deep dredge runaround" of late from pro-dredging forces in the press.
The press release describes dredging advocates as "frustrated by the lack of funding support" for the project backed by port advocates, an interesting tack to take in light of $17.5M in federal money and support for the project from the state as well.
The frustration, the Riverkeeper says, resulted in a scaling down of the project from 13 to 11 miles.
The Riverkeeper also cites evidence of contravened transparency, including a lack of public hearing, a lack of local funding or a cost estimate meeting the Riverkeeper's muster, no analysis of the new specs from the Army Corps of Engineers, and an ongoing lawsuit from the Riverkeeper.
Meanwhile, projections of jobs and other economic impacts are deemed to be overblown.
"We cannot afford to kick the can down the road and allow this potential boondoggle in the making to begin before it has been fully vetted," states St. Johns Riverkeeper Lisa Rinaman in the press release. "We are putting our river at risk, before JAXPORT has demonstrated that the dredging is a wise investment and even necessary."
Rinaman continues, "The Jacksonville City Council and Mayor Curry must provide an opportunity for a full evaluation of the project before the Deep Dredge is allowed to proceed.  They owe it to this community, our river, and future City Councils."