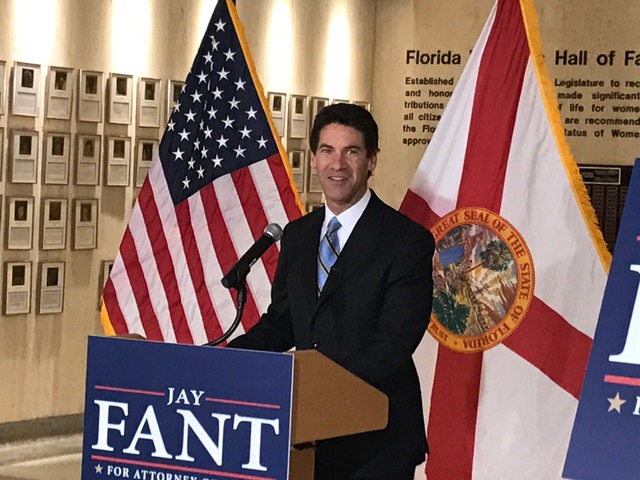 On Jun. 29, Jacksonville's Florida Yacht Club will be about more than yachts: the exclusive location will hold a fundraiser for one of Duval's own sons as he mounts a statewide campaign for Attorney General.
State Rep. Jay Fant's event, which promises "fellowship" and an opportunity to "hear about the campaign," runs from 5:30 to 6:30 p.m. [Fant Fundraiser Invitation]
The biggest name on the host committee: former Jacksonville City Council President Greg Anderson, who may be double-booked that evening, as the installation of new officers for the Jacksonville City Council will be held at 6:00 p.m. Jun. 29 at the Times-Union Center.
Contributions are to be made at attendees' "discretion."
In May, Fant showed some fundraising momentum with the Northeast Florida donor class.
Fant emerged with $79,575 of new money; of that sum, $8,000 came from Fant, and $3,000 came from his political committee, "Pledge This Day," which raised $9,000 in May.
A number of familiar names in Northeast Florida showed up on the contributor list: Tom Petway, John Rood, J.B. Coxwell, and the Fiorentino Group were among them.
Fant also enjoyed PAC support, with the Beer Distributors Committee, PETROPAC, and the Florida Bankers Association contributing.
Contributions mostly came from Northeast Florida.
Fant's opponent, Ashley Moody, filed at the beginning of June, so she has no activity to show until July's report.
Sources familiar with the thinking of one local power broker — Mayor Lenny Curry — suggest that the Mayor is piqued over remarks Fant made at a local Republican meeting, in which Fant suggested Curry could have "done more" to stop expansion of the Human Rights Ordinance in the city.
It will be interesting to see if Fant can mend that bridge, which we understand is necessary for Fant to consolidate the Northeast Florida donor class.