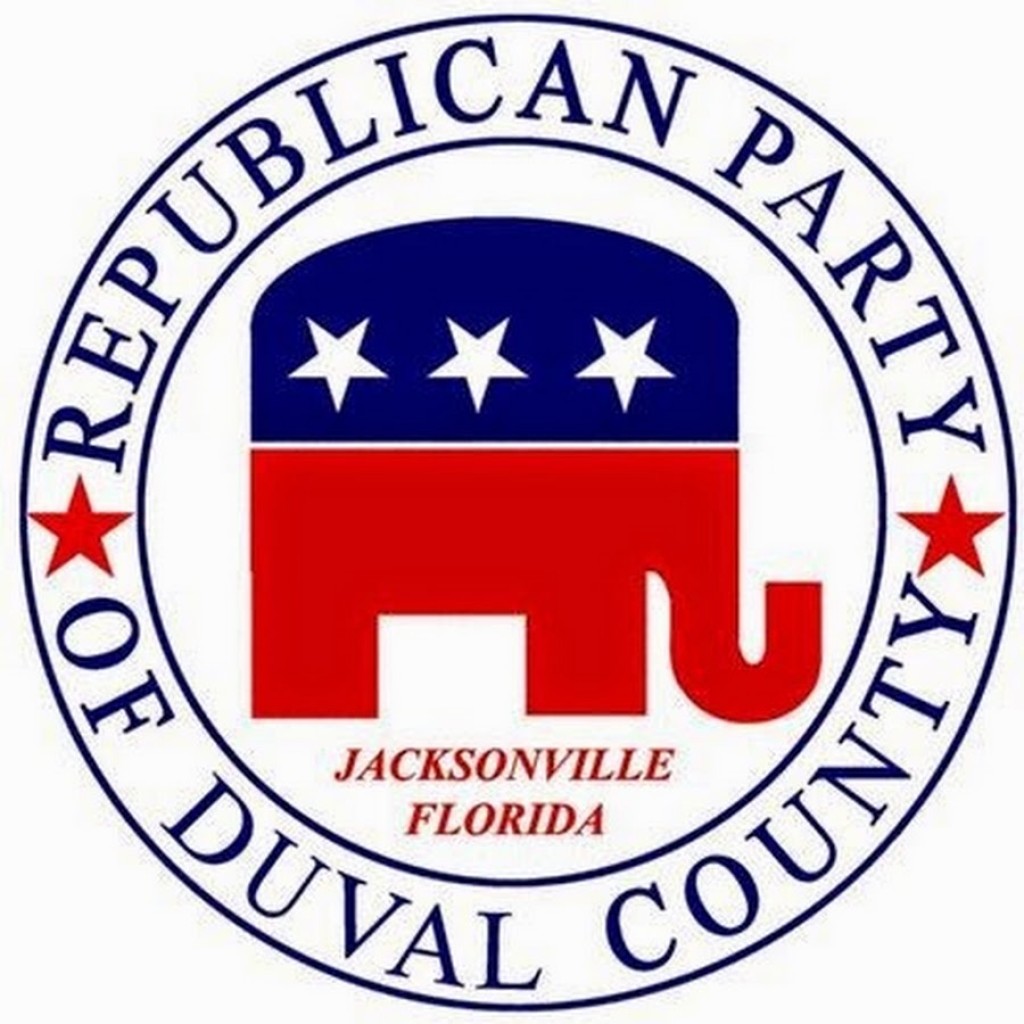 The last two weeks have seen seismic change in the Duval County GOP. In the wake of Duval County Republican Party Secretary Kim Crenier's explosive tweets on her personal account on the Ferguson verdict and aftermath, with one of them ending up crossposted on the @JaxGOP Twitter account, two Republican Party Officers have decided to stand down instead of seek reelection.
The first one to stand down, logically, was Crenier herself. Embattled with calls for her resignation from everyone from the Southern Christian Leadership Conference to Republican Mayoral Candidate and former City Council President Bill Bishop, who told this reporter that her comments were "deplorable" and did not reflect the Republican Party as he knew it, Crenier maintained that she would stay in her position for days after the scandal broke, with national news coverage and protests at GOP headquarters not moving her.
This changed last week. Crenier went on a local radio show and announced her intention not to run for reelection. According to the Times-Union, Crenier said that critics had "been calling for my head and calling for me to step down," she said. "[Local party chair Rick Hartley] doesn't need to fire me. My term has expired. Leave Rick Hartley alone."
She said she was leaving because she didn't want to be a "distraction." And as of Saturday, she wasn't the only one exiting the official Party hierarchy.
The Times-Union reported on Saturday that Duval County Republican Party Chairman Rick Hartley likewise would be standing down. Hartley, who maladroitly handled the Crenier scandal, insists that he's not standing down because of the controversial Tweets (which he told this reporter would not be cause for his or her resignation from the Party hierarchy). Robin Lumb, current City Councilman and Hartley's endorsed successor, told the T-U that the resignation "does not have anything to do with any of the recent dust up over the twitter messages."
That said, the forces demanding change in the party hierarchy because of the insensitivity of Crenier's tweets have gotten what they wanted, with the departure of both the GOP Secretary and the Chair who attempted to protect her identity from being exposed to the public, saying to this reporter that "we've asked her not to talk to media because she would get emotional," Hartley told me. "It's better that she be disconnected."
In about a week, neither Hartley nor Crenier have to worry about media outreach again.
Robin Lumb, the expected replacement for Hartley, is an At Large Councilman who is well-liked even by people on the other side of the aisle. He recently made news when he attacked the Cultural Council of Jacksonville for its emails criticizing Jacksonville City Council President Clay Yarborough for his stand against a recent controversial exhibit at the Museum of Contemporary Art.
I reached out to Bill Bishop Sunday Morning, who said regarding Lumb that he's a "friend on the Council" and that "I'm sure he'll do a good job as Party Chair."
That said, regarding Lumb's claims that the Ferguson Tweet scandal had nothing to do with Hartley and Crenier exiting the Party hierarchy, Bishop disagreed.
"People involved in the Party for as long as they were, who said last month that they intended to run again, who now say that they aren't going to run… it stretches credibility" to say the scandal did not have an impact, he said, adding that "the timing is interesting."
Bishop believes that the "whole series of events had an impact", and that Hartley and Crenier "obviously recognize that for the party to move on," that change had to be made.
Bishop also recognizes his own role in making that change happen.
"It's pretty obvious that my reaction probably had an impact" in driving their decision, along with "soul searching" on their own part.
With the Party clearly divided in at least two camps – the establishmentarian Lenny Curry cadre and the Bill Bishop supporters – as the 2015 Jacksonville Mayoral Race looms, perhaps Robin Lumb serving as Party Chair will provide closure to the recent unpleasantness. He seems to be someone that both Mayoral candidates can abide.