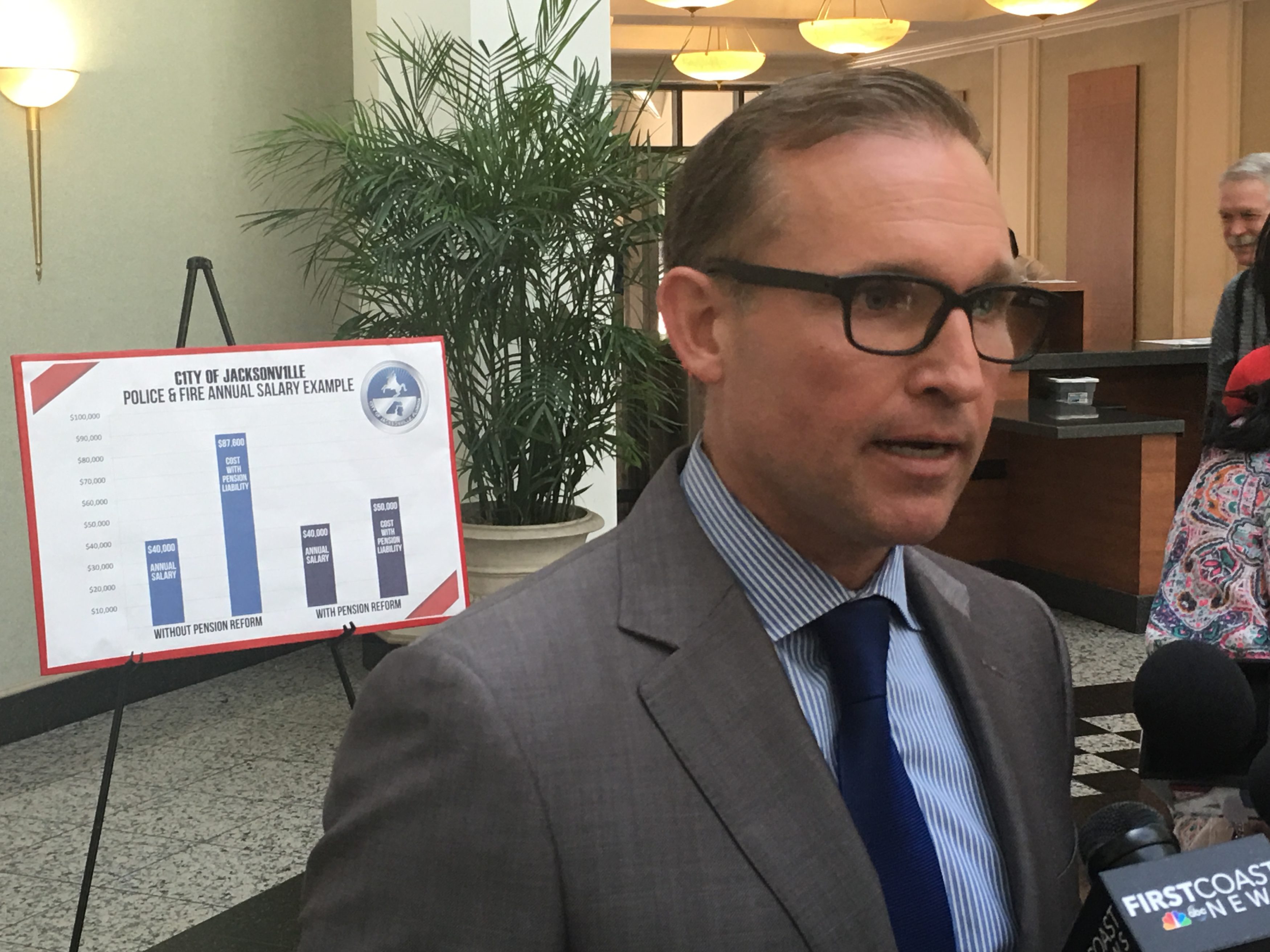 While May was the month for the Jacksonville donor class to pony up for Paul Renner ahead of his win of the 2022 Speaker slot, June saw a return of a familiar pattern.
That pattern: big-dollar donations to the political committee of Jacksonville Mayor Lenny Curry.
All told, June saw $110,000 in new money, much of it from familiar names, including Tom Petway and the Petways' family insurance company "US Assure", JB Coxwell Contracting, and Greenpointe Holdings of Jacksonville donor class mainstay Ed Burr.
With less than $9,000 in expenditures over the June period, Curry's committee now has $242,456 on hand.
Curry's committee spent heavily earlier this year, in an effort to ensure that the City Council did not waver in voting yes on his raft of pension reform bills.
Jacksonville's pension reform was a big priority for Curry; starting in October, the city's current defined benefit plans will be closed to new hires, who will be slotted into defined contribution plans.
In exchange for these plan changes for new hires, city unions will all enjoy raises phased in over the next few years, as the city prepares to spend money (outside of the Sports Complex) in a way that it hasn't been able to since the economic downturn of 2008, an event which slashed ad valorem collections and led to a series of austerity budgets spanning three mayoral administrations.
___
Other local leaders' political committees had quieter Junes.
Jacksonville Sheriff Mike Williams' committee, "A Safe Jacksonville," raised $9,600 in June, and has roughly $20,000 banked.
4th Circuit State Attorney Melissa Nelson's "First Coast Values" committee likewise remained dormant, as it has throughout 2017.