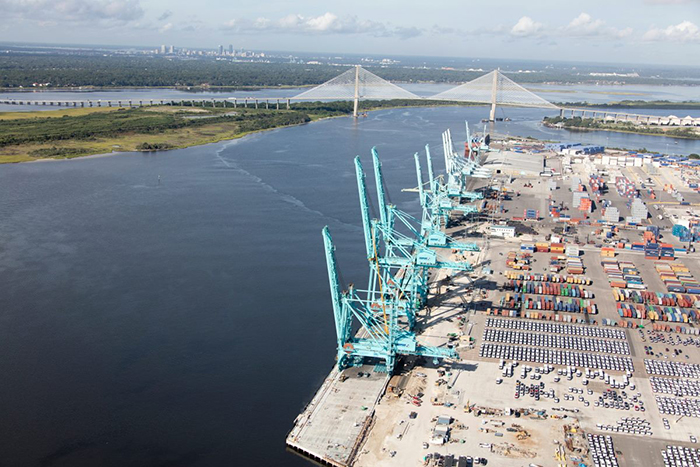 While Jacksonville and Northeast Florida politicians are excited by the fact that, at long last, federal and state resources are manifesting to dredge the St. Johns River, a note of caution continues to be sounded by the St. Johns Riverkeeper — which is less sanguine about the proposed dredge of the river to a 47 foot depth throughout an 11 mile stretch.
The latest blast on Tuesday: a report from a New Orleans based "port and shipping expert", Dr. Asaf Ashar, that deems the deep dredge to be economically infeasible.
Ashar contends, contra optimistic U.S. Army Corps of Engineers estimates, that there is a good chance that total costs of the project could outweigh benefits.
As well, Ashar asserts that JAXPORT likely will remain a secondary port compared to Savannah and Charleston, two regional competitors, dredging notwithstanding. Ashar also notes that both of those ports have channels that aren't even 47 feet deep.
The Riverkeeper has worried that this project would proceed without community dialogue, and those worries continue.
"This new report provides further evidence that the economic projections for the Deep Dredge have been grossly overstated," says Jimmy Orth, St. Johns RIVERKEEPER Executive Director.
"It also demonstrates the urgent need for a transparent community dialogue to fully vet the project before dredging begins.  We can't afford to potentially spend hundreds of millions of tax dollars, cause significant harm to our river, and then find out later that the project wasn't beneficial or even necessary," Orth added.