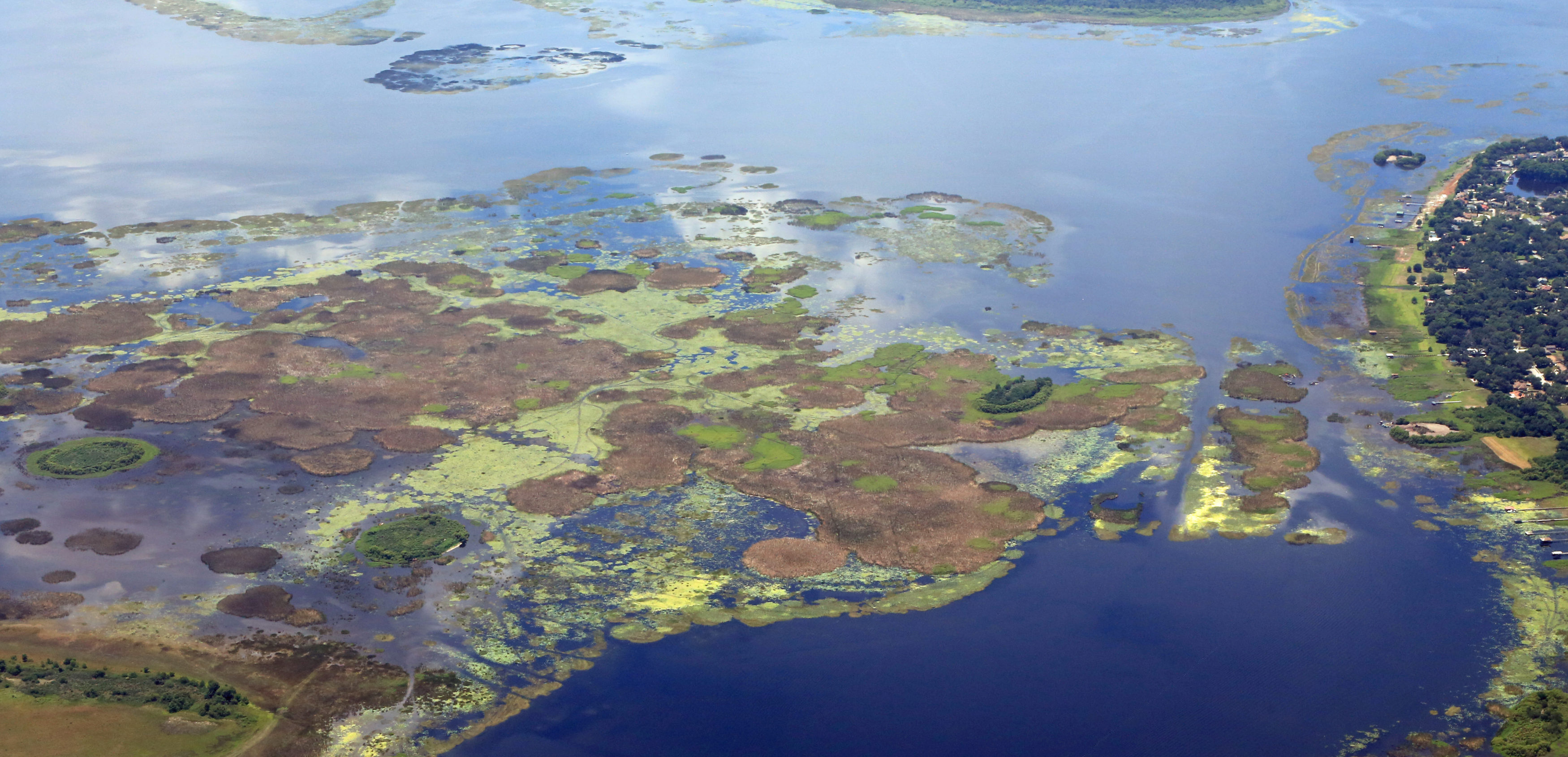 After millions of gallons of untreated water entered Lake Okeechobee this summer, significant algae blooms are now beginning to form – with nary a word from environmentalists.
Both the Palm Beach Post and the TC Palm report on new blooms in Lake O, but (unlike last summer) absent any discharges from the lake there are no threats to the St. Lucie River and Caloosahatchee basins or Martin County Beaches.
According to TCPalm, the C-44 canal – which drains into the lake — has been receiving untreated water from Martin County.
"Water is currently flowing from the C-44 Canal, which connects Lake O and the river, into the lake rather than out of the lake and into the canal," TCPalm notes. "Wednesday, canal water was flowing into the lake at a rate of about 171.3 million gallons a day, according to latest data from the Army Corps of Engineers."
West Palm Beach's WPTV is also reporting on high levels of bacteria in the water in Jupiter, forcing Palm Beach County's health officials to shut down four beaches: Jupiter Beach Park, Palm Beach, Riviera Beach and Phil Foster Park.
With such a situation, one would expect a loud cry from environmentalists. But no.
So why are environmentalists silent over this latest event? Perhaps it is that a majority of the algae bloom problem comes from north of Lake O – not from the south – a long standing argument from residents.
Clewiston Chamber Executive Director Hillary Hyslope believes that silence is all about narrative – and this bloom goes against a popular conception by environmentalists to blame the region south of the lake for water quality issues.
"This summer, environmental activists have been silent as millions of gallons of untreated water have flowed into Lake Okeechobee from Martin County waterways," Hyslope says. "They were also silent as the federal government delayed sending water into Everglades National Park to save sensitive wildlife, because it did not fit their narrative of blaming residents south of the lake for water problems. Historically, more than 95 percent of the water and nutrients have originated north of the lake.
In reality, only about 5 percent of the water flowing into Lake O originates from communities to the south – mostly for flood control – with the remainder coming from Orlando and the Kissimmee Basin.
"Warm temperatures and recent rains increasing run off into the lake from the north contribute to the algae growth," the Palm Beach Post wrote regarding this latest bloom.
"This looming algae bloom is proof positive that paid environmental activists need to stop pointing fingers and start supporting solutions that will address local water quality issues," Hyslope says. "Efforts should be focused on cleaning water before it goes into the lake. The scientific data showing where the problem is originating – north of the lake – is overwhelming."
Video via Palm Beach Post: