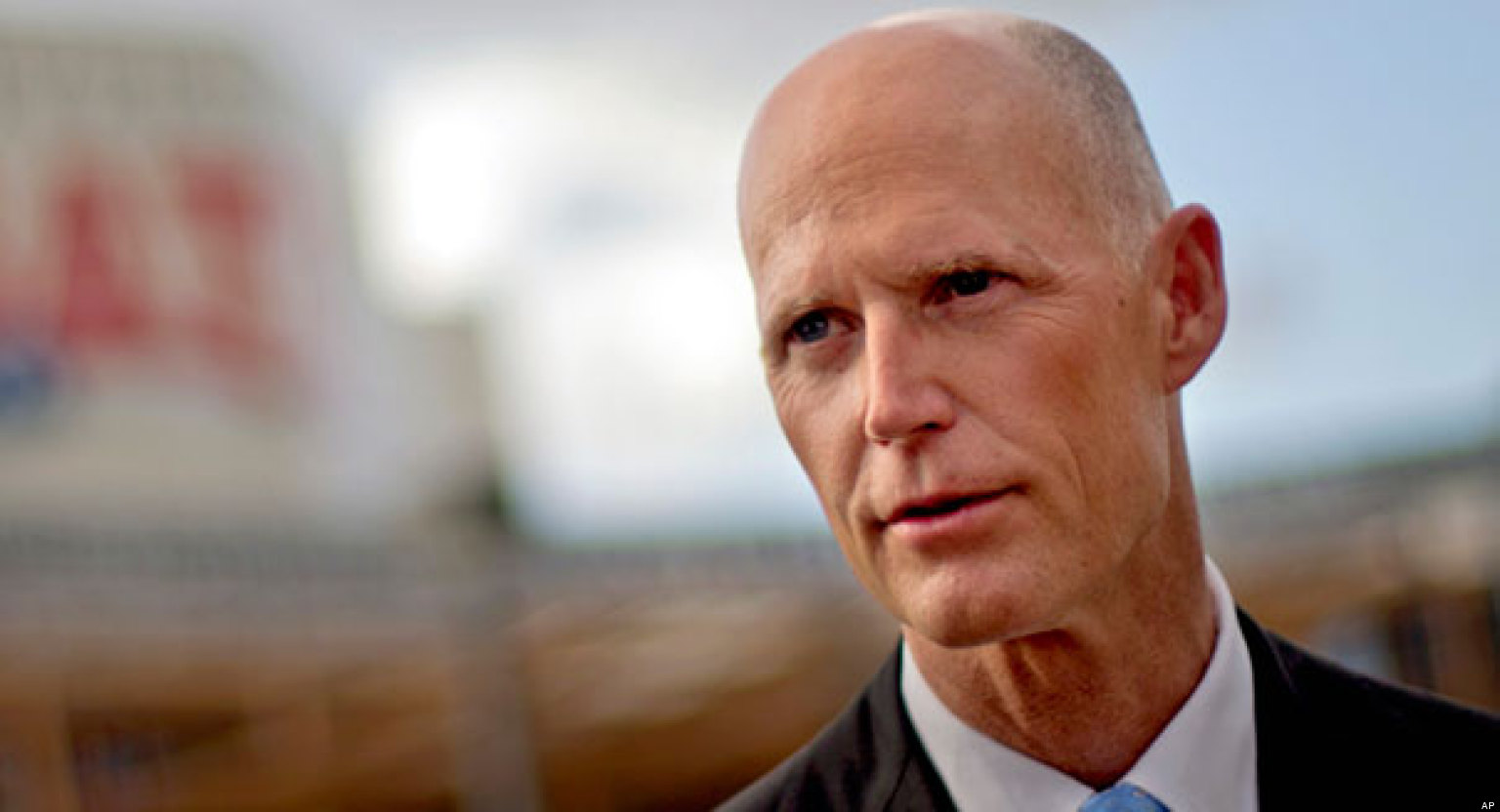 A month after ending a long-running blackjack dispute, Gov. Rick Scott met with representatives of the Seminole Tribe of Florida on Monday in what was called a "social visit."
A luncheon, scheduled for 11:30 a.m. at the Governor's Mansion, was posted on Scott's daily schedule.
A governor's spokesman said those in attendance included Tribal Council chair Marcellus Osceola, vice-chair Mitchell Cypress, Big Cypress Reservation director and council member "Mondo" Tiger, Seminole Gaming CEO and Hard Rock International chairman Jim Allen, and tribal in-house lawyer Jim Shore. 
Tallahassee-based Greenberg Traurig attorney Barry Richard, the Tribe's outside counsel, and lobbyist Will McKinley of Tallahassee's PooleMcKinley firm also attended.
The state of Florida last month ended its legal battle with the Tribe over its estimated $2 billion a year gambling operation.
The two sides last month agreed to end an ongoing lawsuit over whether the tribe can keep blackjack tables at its casinos in the state. The settlement will allow the tribe to keep blackjack, but also guarantees that the state will continue to receive payments.
Over salmon, the governor "expressed his appreciation for the Tribe's working with the Governor's Office and thanked us for agreeing to settle," Richard later reported in a telephone interview.
Also there was the Tribe's D.C.-based lawyer, Joe Webster, who represents the Seminoles on matters before the U.S. Department of the Interior, Richard said.
"There was no discussion of any of the issues," he added. "It was a social visit."
In 2016, a federal judge ruled that state regulators allowed dog and horse tracks to host card games that mimicked ones that were supposed to be exclusive to tribe-owned casinos for a five-year period.
As part of his decision, U.S. District Judge Robert Hinkle ruled the tribe could keep blackjack tables in place for another 14 years. The state had appealed that decision.
(Background from The Associated Press, reprinted with permission.)