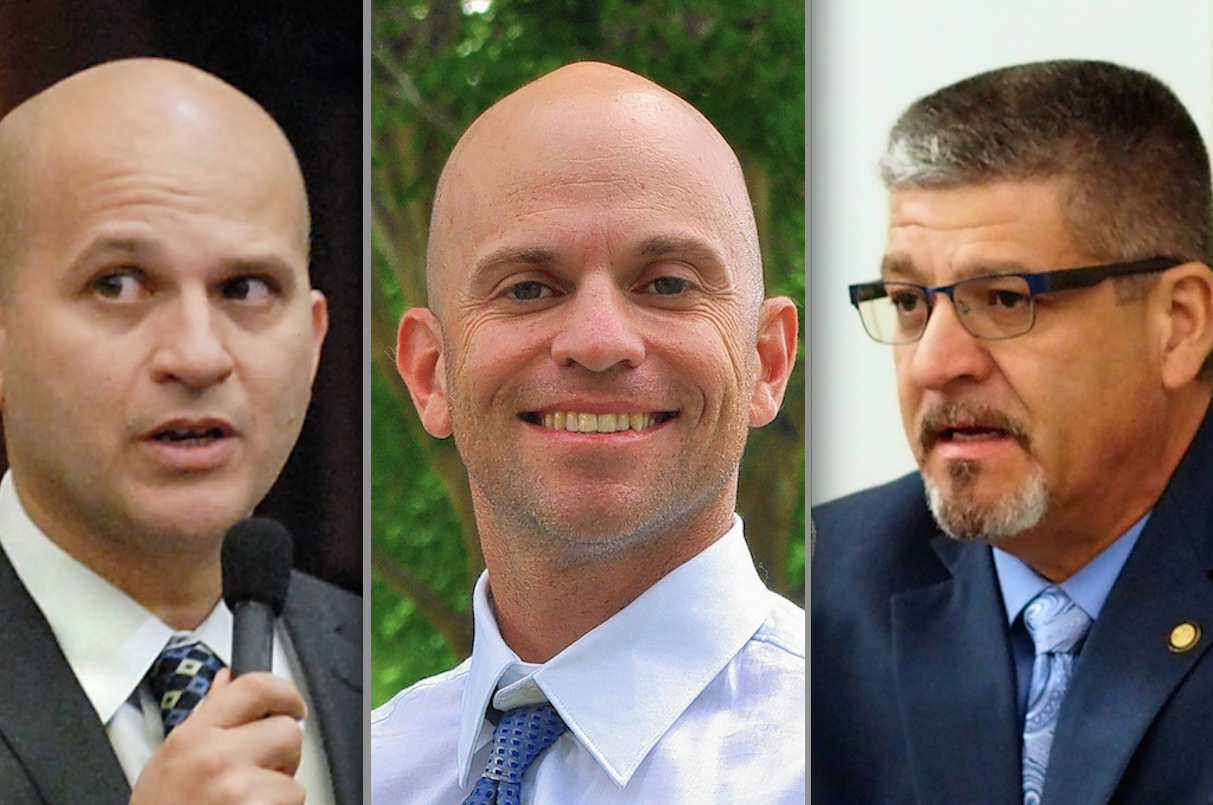 Florida state Reps. Bob Cortes, Rene Plasencia, and David Santiago are headed to Puerto Rico Wednesday for continuing talks on developing relationships between the commonwealth's government and Florida's government.
The trio of Central Florida Republicans all have Puerto Rico heritage and represent districts with large populations of Puerto Rican migrants. Cortes is from Altamonte Springs; Plasencia, Orlando; and Santiago, Deltona.
They plan to visit the commonwealth's Capitol in San Juan to meet with Puerto Rico House Speaker Carlos Méndez Núñez, the chief of staff to the Puerto Rico Gov. Ricardo Rosselló and the island government's executive director of ports. Later they plan to meet with Ponce Mayor Maria Melendez and the executive director of the Puerto de las Americas in Ponce.
Cortes said the trip is intended as a continuation of talks begun earlier this year with the hope of developing stronger joint economic opportunities in both Puerto Rico and Florida. He also said the trio are paying their own way, so that no tax dollars are involved.
"With Florida becoming home to so many Puerto Ricans, it is vital that we maintain a strong relationship with officials from the island," Cortes stated in a news release. "This trip will be invaluable for strengthening our connection with Puerto Rican officials and discussing issues of common concern, so that we're all better equipped to serve our constituents well."
Those talks included visits by Puerto Rican officials to Central Florida earlier this year, including stops at Lake Nona's Nemour's Hospital, the BRIDG high-tech manufacturing center that just opened in Kissimmee, the University of Central florida incubator in Kissimmee, and Port Canaveral.
"With the population of Puerto Ricans in Florida exceeding 1 million, it is imperative that our two governments have a dialogue on how to address not only the impact that is being felt across all Florida communities, but also on the island of Puerto Rico," Plasencia added.
Cortes's, Plasencia's and Santiago's visit runs through Friday.
"We are looking forward to very productive discussions while we are in San Juan and Ponce," Santiago stated. "We appreciate this invitation and believe the visit will be time well spent on behalf of our constituents."