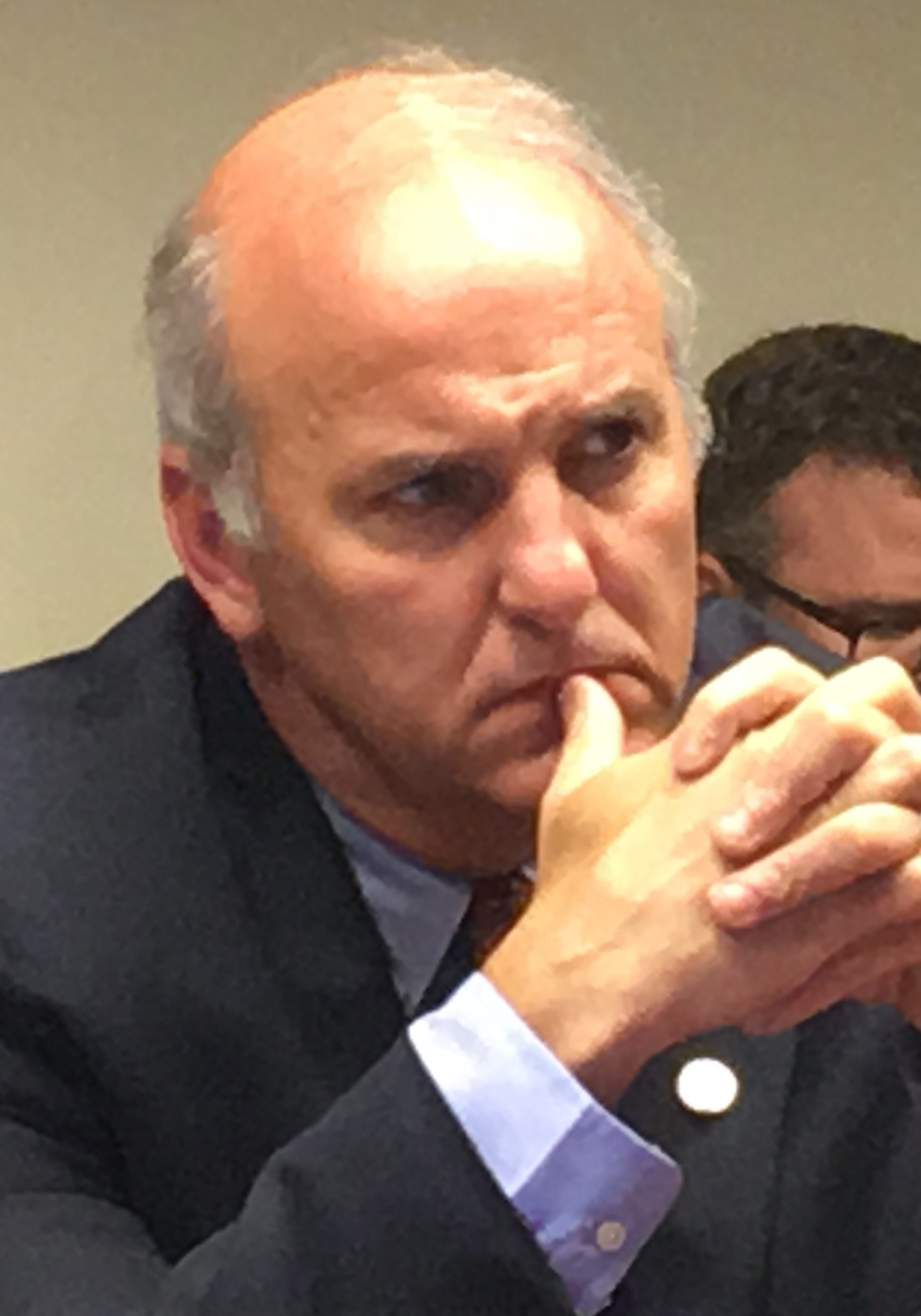 Last week, Jacksonville City Councilman Danny Becton started sales pitches with Council colleagues on a priority bill for him: 2017-348, which seeks an accelerated paydown of the city's $3.2B unfunded actuarial liability on the city's pension debt.
Becton had filed the bill earlier in the year, and put it on ice at the request of the Lenny Curry administration, he said.
He had conceptualized the bill to be an amendment to the pension reform package passed earlier this year — an omnibus measure that, among other things, phased out the current defined benefit pension plans for post-Oct. 1 hires, who will be put on defined contribution plans. The reform package also included raises for all current employees, and a half-cent sales tax kicking in in 2030.
Becton agreed with administration members not to "complicate things" and introduce his measure as an amendment; however, as reform passed, he vowed to introduce a bill that he saw as "paying our 'fair share' and not leaving such a large debt for the next generation."
Now, with the budget passed and reserve dollars "squirreled away," Becton is making his push once more.
His assertion: the future is at stake.
—
The bill presentation Thursday offered a compromise from the previous concept, which saw 15 percent of general fund growth automatically shifted into pension paydown.
Instead of that, Becton put forth a phased-in approach, moving from a 7 percent rate in FY18/19 and moving that up 2 percent a year, hitting the 15 percent threshold in FY 22/23.
Assuming a 3 percent growth rate, that would add up to an extra $504M in city coffers by the end of FY 30/31, per Becton's projections.
Becton tweaked his formula between June and the present time, and in a public notice meeting that included the last two Council Presidents, the current Council VP, and the Finance Chair, he expressed a willingness to further modify the formula to elicit buy in.
It was a tougher sell for some than others.
Council VP Aaron Bowman liked the concept, but was "concerned" about "years and years of underspending on infrastructure."
"Handing infrastructure to our children that sucks doesn't do us any good," Bowman contended.
More open to supporting the measure: Council President Anna Brosche, former Council President Lori Boyer, or Finance Chair Garrett Dennis.
There are, of course, qualms: Boyer worried about how increases in payroll and contribution could put the city in a negative posture regarding revenue growth.
"When I walked in, I was not supportive," added Councilman Scott Wilson.
Now, he's "thinking about it."
—
Becton has met with the mayor to discuss the bill, and — he told us last week — is "continuing to meet with him, to discuss how we can both come together and have something that really helps Jacksonville."
The "phased in" approach of gradually absorbing the budgetary hit is potentially one way to make the Mayor's Office more comfortable with the bill than they were in June, though there is no indication from the Mayor's Office of any position change as of yet.
Becton also discussed reserve levels with us, including the Curry administration's desire to boost those levels to 8 percent in coming years. However, he doesn't believe that a hiked up emergency reserve is a substitute for an interest-drawing savings account for pension obligations.
"If we don't do it in the way I'm [suggesting]," Becton said, savings to defray the pension obligation will "never get done."
"But let's say this doesn't pass. I'm hoping it will," Becton said, and he perceives "momentum."
But if it does not pass, the Councilman reserves the right to bring the measure back, year after year, until it prevails.
"There's 12, 13 years that we have to help the next generation. As I told the mayor, I'm not doing this for me. I have nothing to gain here. I'm not doing it for anything other than to help that generation in 2031, who are obligated to $11-$12B — and I just don't think everyone understands the implications of that."
Of that money, $6B comes from the sales tax — which is still taxation, Becton notes.
And the balance? "That's got to be paid out of pocket."
"It concerns me that we've left them no room," Becton said about the next generation, "for bad economies, things that may happen in the economy that you have to deal with as a government."
One worry Becton doesn't have: the impact of the homestead exemption change.
"That's $26M out of a very large revenue stream that we have … when you look at the totality of everything, it is a blip … has a little effect," Becton said.
The real issue he worries about, though, is the pension liability.
"I'm a big pay-your-debts, get out in front of them," Becton said. "I look at [Curry's pension reform] as step one of two steps."
Becton's bill is step two.
"Everybody has their vision of how to help Jacksonville," Becton said, "and this is where I landed."