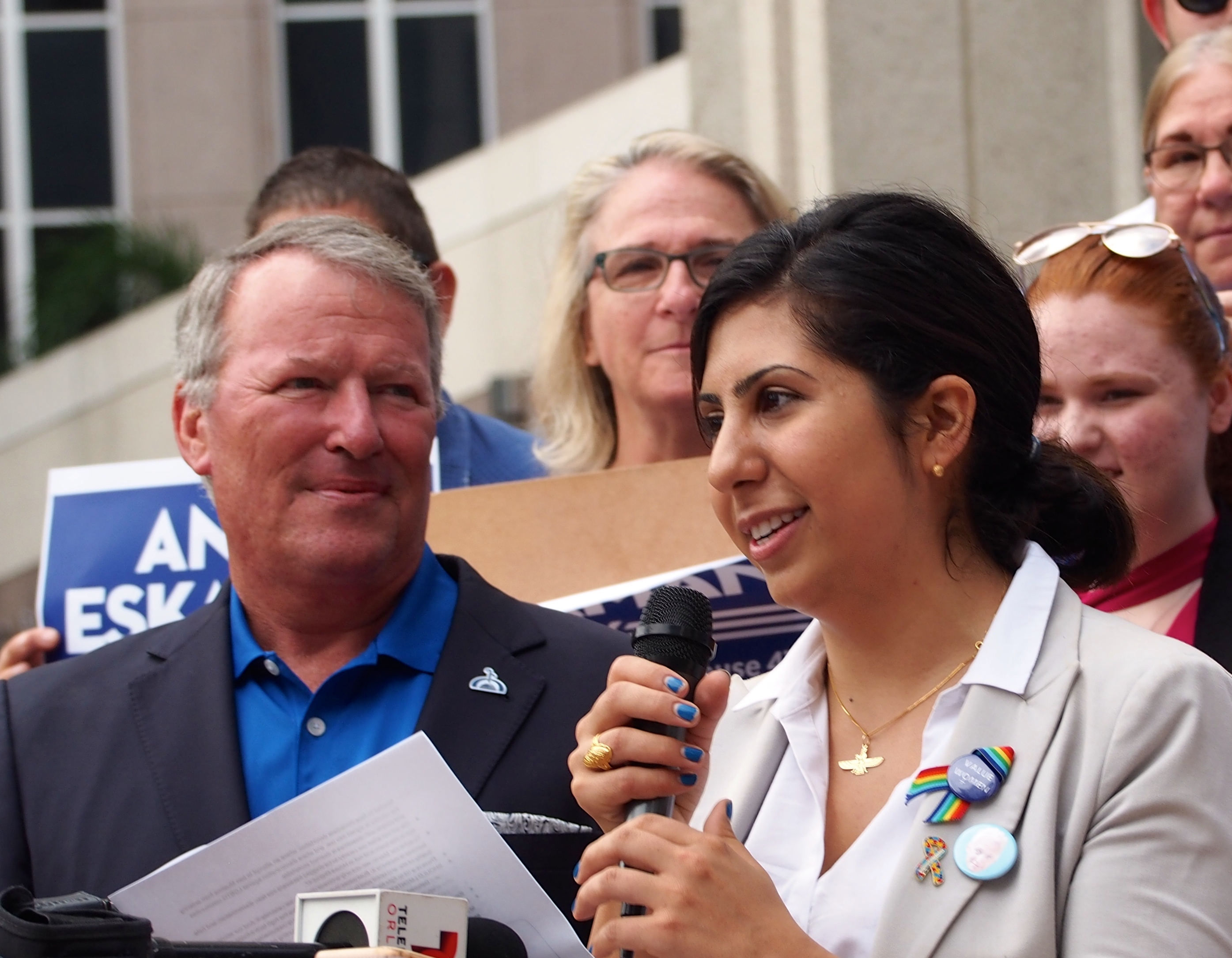 Insisting he endorses based on the person, not the party, Orlando Mayor Buddy Dyer Tuesday threw his support behind Democrat Anna Eskamani in the House District 47 race.
Dyer's endorsement was no surprise, as Eskamani signaled last week that the Democrat mayor of 14 years, and a former state lawmaker himself, was coming to her corner. But it was no certainty, as Dyer chose to endorse the Republican, state Rep. Mike Miller, for the seat last year.
"I think it shows that I always endorse the best person for the position, rather than simply going by party. So it is somewhat relevant that I endorsed the Republican in this race last time around, because I thought he was the best candidate. And this time I endorse Anna because I think she is the best candidate," Dyer said.
This year Miller is running for Congress, opening the seat representing north and central Orange County, including Winter Park, downtown Orlando, Dyer's neighborhood of College Park, and a quilt of distinctive neighborhoods and small suburbs stretching to Belle Isle. Eskamani faces Winter Park businessman and longtime Republican operative Stockton Reeves for the seat.
"She's tough, but caring. She can identify with the identify with the struggles of hard-working families and the challenges that small-business owner face. She knows that the only way to get things done is by building consensus across party lines, bridging cultural divides and making room for everyone at the table," Dyer said at a press conference on the steps of Orlando City Hall. "She fights for meaningful change and not just to grab the spotlight. And she never shies away from a challenge."
It may be one of the biggest endorsements in the race, as Dyer long has done well among Republican and independent voters, and his leadership of Orlando after last year's Pulse massacre led to widespread talk of unity.
"As an Orlando native, I can't think of a more meaningful endorsement," she said afterwards. "Buddy Dyer has led this city through both triumph and tragedy. He is trusted voice across Central Florida. The fact that he trusts me to be a partner in Tallahassee is incredibly powerful."