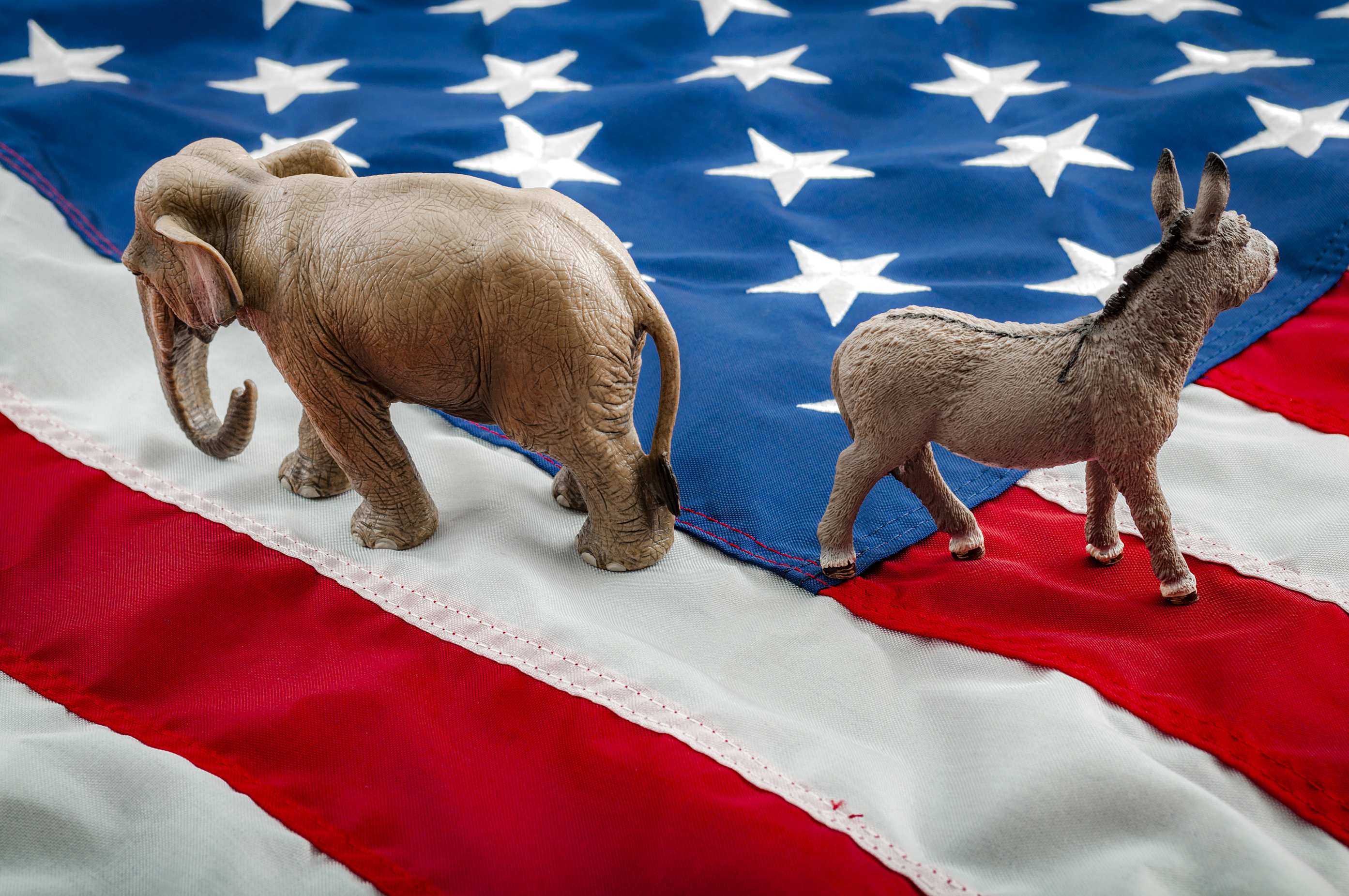 While you were sleeping, snacking or panicking as Hurricane Irma unzipped the Sunshine State, the political beat went on.
Indeed, the 2018 election cycle had been operating at an unprecedented tempo during the first half of this year.
It seemed like every day, another candidate was announcing they were running for Governor, Congress, dog catcher, etc. Meantime, there've been five special elections for state legislative seats.
Then along came Irma.
It's probably impolite to write about campaigns and elections while millions of Floridians are still without power. But the trail waits for no one.
Here are six political stories which may not have shown up on your radar.
— Richard Corcoran raised more than Adam Putnam in August —
Putnam is still the overwhelming fundraising leader among the announced and presumed Republican candidates for governor, but, for the first time, House Speaker Richard Corcoran raised the most money in a single month.
Corcoran's Watchdog PAC raised $1,087,675 in August. The committee received chunks of money from plaintiffs' attorneys and business interests — two often-battling factions in the state Capitol. For example, it received $100,000 from the Coral Gables trial-lawyer firm Grossman Roth Yaffa Cohen and $100,000 from a PAC linked to Associated Industries of Florida, the committee's report shows.
Meanwhile, Putnam brought in $313,565 for his campaign in August, while a closely aligned political committee, known as Florida Grown, raised $726,634, according to the reports posted on the state Division of Elections website.
The difference between what Corcoran raised and what Putnam took in is less than $50,000, but that doesn't mean its not a moral victory for Team Corcoran.
— Paul Paulson lends his Ag. Commissioner campaign $643K —
Republican lawmakers Matt Caldwell and Denise Grimsley were the top fundraisers in August in the battle to replace outgoing Agriculture Commissioner Adam Putnam.
Caldwell raised $56,645 for his campaign last month, while a political committee known as Friends of Matt Caldwell raised another $53,500. Grimsley raised $68,821 for her campaign during the month, while a Grimsley-led political committee known as Saving Florida's Heartland collected $15,000.
Former Rep. Baxter Troutman raised $17,390 for his campaign, while a closely aligned political committee known as iGrow PC brought in $25,000. Don't forget, Troutman's bid also is buoyed by a $2.5 million check he wrote to the campaign in June.
But now a fourth Republican candidate, Orlando businessman Paul Paulson, wants to be considered a serious contender, having put nearly $643,000 of his own money into the race.
If Paulson is willing to spend half-a-million dollars to build the kind of campaign that can last through an increasingly competitive primary, this race will only be more intriguing to watch.
— Annette Tadeo's negative ad continued to air during hurricane's approach —
It's easy to forget that the state is in the middle of a streak of special elections which includes the ultra-competitive state Sentate race between Republican Jose Felix Diaz and Democrat Annette Taddeo.
During Irma's approach, Diaz seemed to be everywhere — on social media and local television channels — doing his part to help Miami-Dade weather the storm.
Taddeo, on the other hand, went dark. She called on Diaz to suspend his campaign, something he had already quietly done. However, many in South Florida confirm that Taddeo's attack ads continued to air while they were preparing for the storm.
Tadeo's campaign insists that the ad in question came down as quickly as possible. The Spanish-language-version of the ad was off the air immediately, it says.
Tadeo's campaign also says the Republican Senatorial Campaign Committee began airing its own attack ad against Taddeo on Thursday.
Diaz cut a radio ad with hurricane preparation tips. He also distributed sandbags to residents in his House district. He even took down his campaign signs to make sure they weren't a threat during the storm.
Sometimes, natural disasters bring out the best — and worst — in people.
— Tampa Bay Times endorses Yvonne Fry in HD 58 special election —
It's not clear how much difference it will make in a GOP primary, but The Tampa Bay Times recommendedYvonne Fryover Lawrence McClure in the special election in House District 58.
"Both candidates exhibit the personal skills to succeed in the state capital. Both are conservative, and both would have a limited impact as freshmen. But Fry's long involvement in east county, her connections and leadership skills distinguish her in this primary," the paper said.
Mail ballots are out now for the Oct. 10 primary, and early voting begins Sept. 30.
The winner of the primary faces a Democrat, Libertarian and no-party candidate. Republicans have held the seat since its inception.
— Ed Hooper finally raised serious cash for his Senate bid —
Looking to return to Tallahassee next year in a Senate seat, former Rep. Ed Hooper raised $51,400 in August. Hooper, who served in the House from 2006 to 2014, is running in Senate District 16, which includes parts of Pinellas and Pasco counties.
Hooper had raised an overall total of $143,458 as of Aug. 31 and had about $127,000 in cash on hand, the new report shows. The only other candidate in the race, Dunedin Democrat Bernie Fensterwald, raised $1,100 in August, bringing his overall total to $2,300.
— Wyman Duggan becomes instant front-runner in HD 15 —
The race to replace Rep. Jay Fant could turn into a big-money affair.
Jacksonville Republican Wyman Duggan raised $53,450 in August for his bid to succeed Fant in Duval County's House District 15.
Fant is running for attorney general in 2018, and Duggan opened a campaign account for the House race on Aug. 2.
Jacksonville Democrat Tracye Ann Polson opened an account Sept. 1 and will not have to file a finance report until October.
—
Material from LobbyTools and News Service of Florida was used in this post.