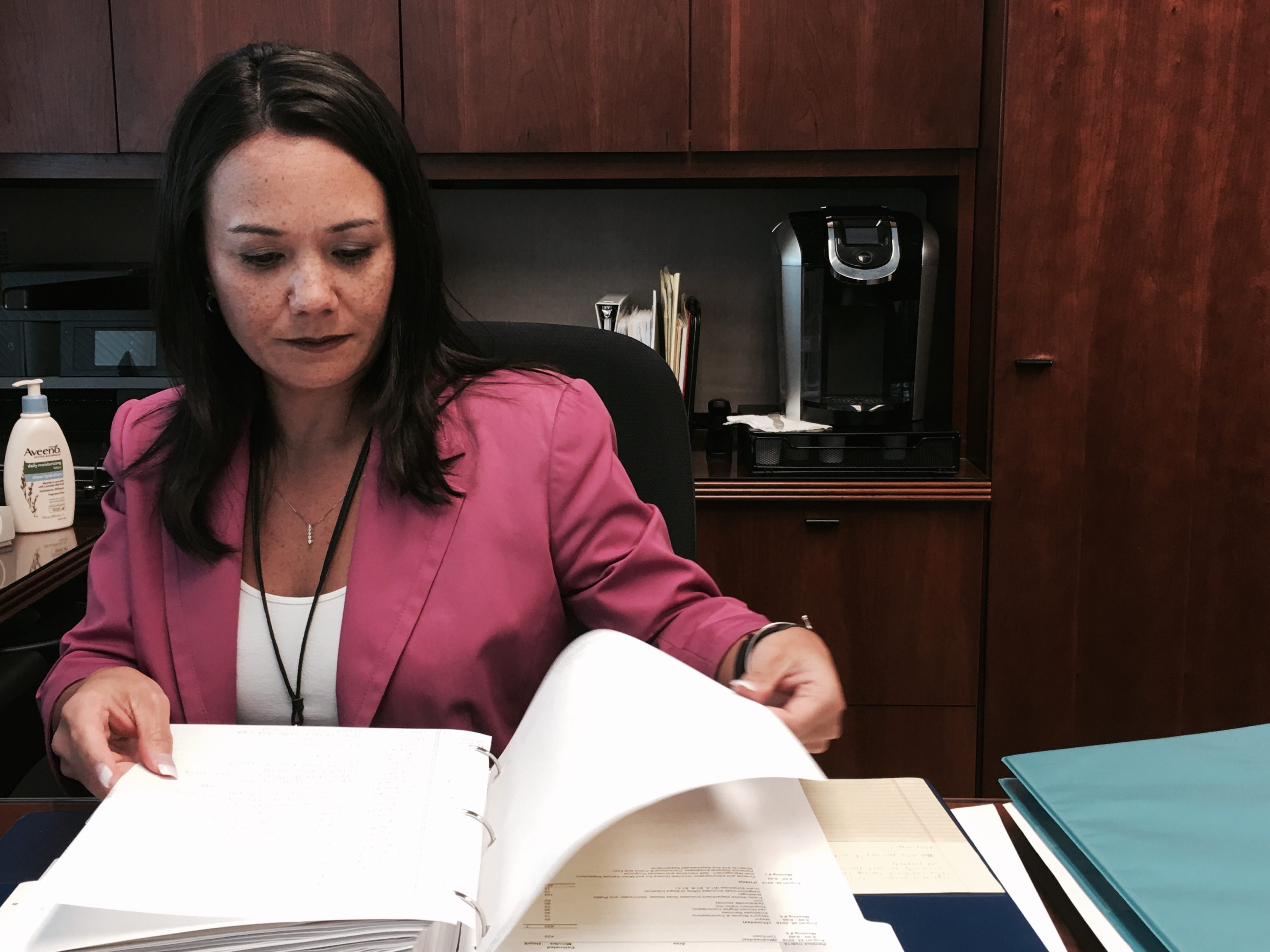 Jacksonville City Council President Anna Brosche missed Monday's special Council meeting because she was in London for the annual Jax Chamber trip for the Jaguars' game.
One Council colleague — former Mayor Tommy Hazouri — believes  she should have been at Council, especially given the import of the matters discussed at the meeting.
"Interesting that the Mayor stayed home, at least for a few days, to take care of the people's business," Hazouri texted Tuesday morning.
"Anna called a special council meeting," Hazouri added, "and instead of delaying her trip to London, like all good leaders would until after the special council meeting, she missed out on public comments on her non-existing confederate statue bill, as well as the initial wrap up of the budget, and post-Irma reports from the administration, sheriff, and JEA!"
Brosche proposed inventory and removal of the city's Confederate monuments earlier this summer; much of Monday's meeting was spent listening to now-familiar perspectives on both sides of the issue from the public.
Meanwhile, the major takeaway from the post-Irma reports could have a budget impact; costs are expected to equal or exceed those from Hurricane Matthew, as one city official asserted. Matthew cost the city $50 million, and Jacksonville still waits on $27 million in federal reimbursement money (a number that equals, roughly, the city's contribution to its safety-net hospital, UF Health).
"I am not looking for a war between the President and me. Just my thoughts on leadership," Hazouri said, lauding Mayor Lenny Curry for "staying the course" and briefing Council on Irma impacts rather than going to London so early in the week.
Hazouri and Brosche have diverged on a number of issues this year, beginning with Brosche's own race for Council President; Hazouri backed John Crescimbeni for the role.
As well, Hazouri and Crescimbeni asserted that there should be a public hearing on JAXPORT dredging, and potential costs to the city and environmental impacts. Brosche rejected that call.
While there are obvious caveats — such as whether or not her reservation could have been changed, and whether any information was given out in those high-level briefings that couldn't have been conveyed any other way — questions still linger about the optics of Brosche missing a special Council meeting that she called.
Brosche offered no comment in response to her Council colleague's cavils.