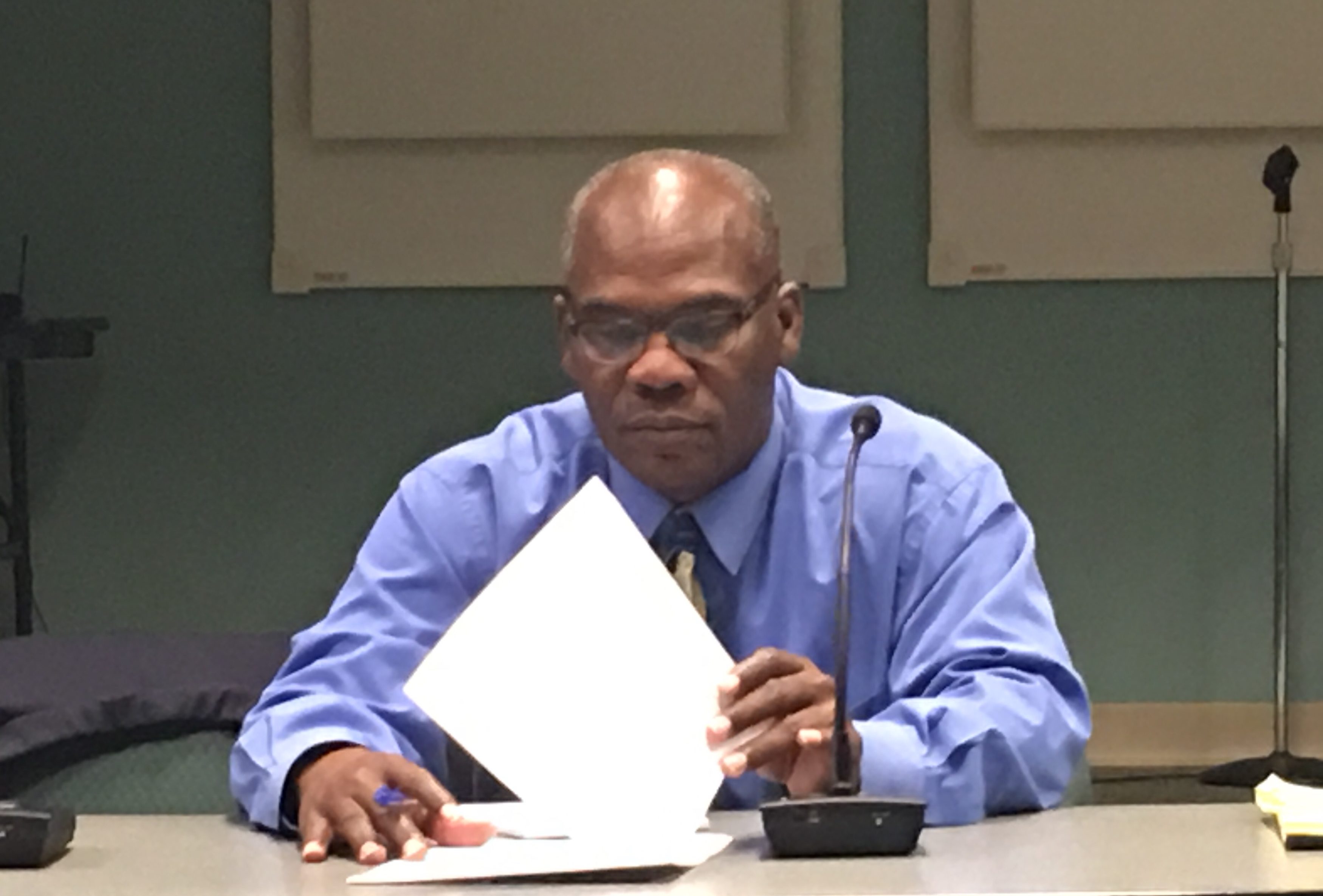 Jacksonville City Councilman Reggie Gaffney wants four more years, and to that end he became the first incumbent to file for re-election last week.
Gaffney, a Democrat representing District 7, has had one of the more interesting tenures of anyone on City Council — a two year period fraught with less-than-favorable coverage.
Perhaps the most interesting less-than-favorable coverage was the most recent: Gaffney was pulled over by cops Monday night after a Jacksonville City Council meeting.
The offense: driving on a tag that he reported stolen in 2016, after the tag was identified with running red light cameras.
Gaffney denied that he reported the tag stolen. While he was beefing with police, Council colleague Katrina Brown rolled up behind the scene and accused the cops of racially profiling Gaffney.
"I can see why lots of blacks are afraid of police," Gaffney told News4Jax. "When we get stopped, the first thing that comes to mind, no matter what we did, is why are they so aggressive?"
Gaffney and Brown were urged to apologize to arresting officers or resign by the head of the local police union, who went on to file a complaint with the Jacksonville Sheriff's Office Integrity Unit regarding inconsistencies in Gaffney's narrative.
For Gaffney, Monday night's incident was just another data point in an interesting narrative.
Gaffney has had other legal issues of recent vintage, including what the Florida Times-Union called a "double dip" homestead exemption in 2015, and Medicaid overbilling in 2013.
The Medicaid overbilling issue became a talking point in a 2015 debate, in which opponent George Spencer pilloried Gaffney with zingers about the overbilling, to the point where a flustered Gaffney exited the room with a line rare even in political debate in Jacksonville: "Father, I ask you to remove Satan from this room."
With that said, Gaffney and consultant Ken Adkins — the former preacher currently imprisoned for life in Georgia  — exited the building.
Gaffney's reputation for probity was such that the prosecution didn't want to use him on the stand in the trial of Corrine Brown.
This, despite him being on the witness list, as his "Community Rehabilitation Center" and "CRC Transportation" were used to funnel "gift" funds to Brown, and inflate donations, as was the fashion among her inner circle.
Additionally, Gaffney's CRC faces a whistleblower lawsuit from a former employee who alleges that she was not given state-mandated Ryan White training before working with HIV-positive patients.
Gaffney, pulling down $90,000 a year as executive director, said he was "too busy" with his job as a Jacksonville City Councilman to pay any attention to training.
Gaffney currently sits on the Jacksonville City Council Finance Committee.
His 2019 opponents thus far have no fundraising traction: Chaussee Gibson has raised no money, and Marc McCullough has $1,800 banked.