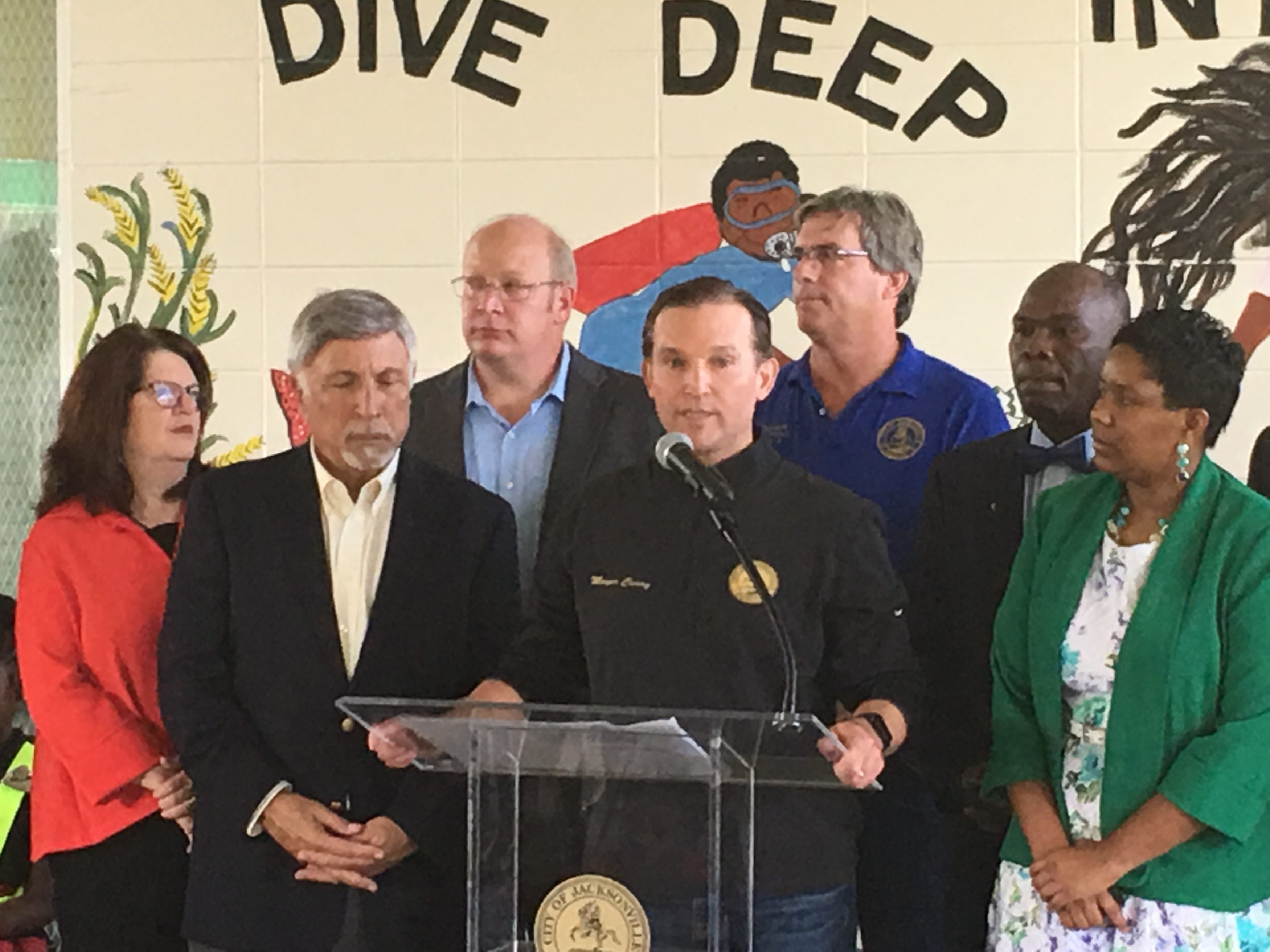 FloridaPolitics.com obtained a copy of what will be a committee substitute for Jacksonville Mayor Lenny Curry's previously-filed Kids Hope Alliance bill.
The bill will be introduced by Councilman Scott Wilson on Monday, and will be buoyed with support from four former Jacksonville Children's Commission chairs.
Former chairs Howard Korman, Richard Sisisky, Toni Crawford, and Michael Munz all affirmed support for the reforms, a priority of the Curry administration.
Korman and Munz are especially politically active members of the donor class.
The Kids Hope Alliance would, as proposed previously, be a seven-person board appointed by the Mayor's Office, with approval by Council. The board will replace the Jacksonville Children's Commission and the Jacksonville Journey with a single executive branch entity that will consolidate efforts for greater efficiency.
However, there will be significant changes in the proposal, Curry said.
"Since our original legislation," Curry said, "we've had an opportunity to continue our work with various community partners and groups to gain valuable input."
The official tagline will be "Kids Hope Alliance: the Jacksonville Partnership for Children, Youth, and Families."
The KHA will, per the bill, be responsible for "utilizing and leveraging the intellectual, organizational, and financial capital available throughout the city," and will "develop, oversee, and manage … an integrated system of essential children's and youth programs and services to ensure the future success" of the city's children and youth.
The board will have a CEO, and there will be five Essential Services Categories; Council will be able to amend these with a majority vote.
Those categories: Early Learning, Literacy, and School Readiness; Juvenile Justice Prevention and Intervention; Out-of-school programming; Preteen and Teen Programming; Mental Health, Behavioral Health, Emotional Health, and Physical Disabilities programming.
The last category is new to the current version of the bill.
There will be some substantial changes to the legislation, made in recent weeks in reaction to conversations with Councilors and stakeholders, while the Mayor's Office also managed the aftermath of Irma.
"Providers" will be limited to public or private non-profits, and "small providers" will provide services at or under $65,000.
Board members will be required to be permanent residents or have "substantial" economic or philanthropic interests in the city. Curry would appoint the initial chair of the program, whose term would end Jun 30, 2019; from there, the board will select its chair.
Board members can be removed by the Mayor, with a 2/3 vote of Council. The board will also be able to request the Sheriff, State Attorney, and Public Defender to offer yearly assessments of strategic policing and public safety initiatives for youth.
The board would also pick the CEO, and the Mayor would no longer have to concur with their decision — a key assurance of the board's independence, despite being housed in the executive branch.
Curry is prioritizing business-minded people with big picture visions and strong resumes for board inclusion, similar again to his reformation of the JEA Board. Board members will understand finance and org structure, Curry said, and would understand the necessity of hiring management and staff that understands the mechanics of the services offered.
"A board structure with strong oversight that's empowered to hire management, one with a focused mission — that's going to work," Curry said.
There will be an interim executive director appointed for the six-month period, and one can expect him or her to be a truly transitional, yet respected, figure with experience in these matters; from there, the board of directors will hire someone permanent.