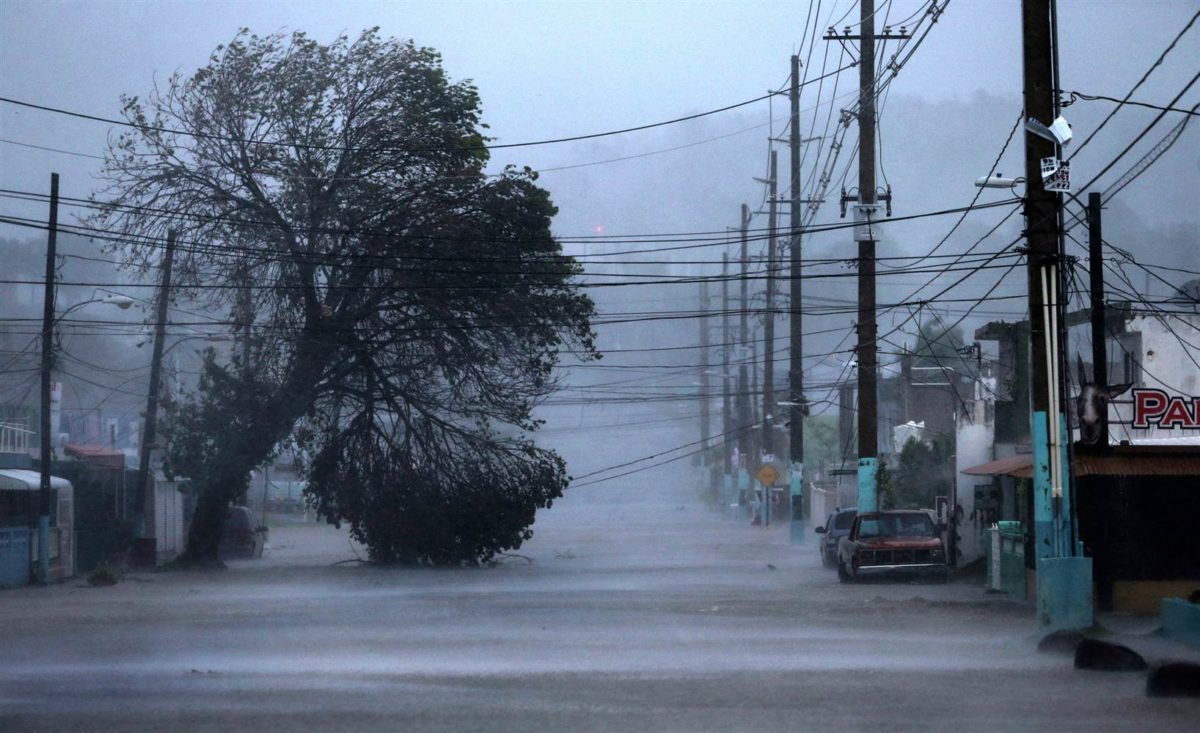 Nearly two weeks after Hurricane Maria ravaged Puerto Rico, FloridaPolitics.com learned the Puerto Rico Electric Power Authority (PREPA) — per the U.S. Army Corps of Engineers' (USACE) guidance — has selected a tiny, two-man company with fewer than two years of experience and merely $1 million in annual revenue to repair its massive and critical 230KV electricity transmission line.
After hitting Puerto Rico Sept. 20, the powerful Category 4 storm – the most powerful to reach the island in nearly 100 years – left nearly 3.4 million U.S. citizens without electrical power, with many still waiting for the lights to go back on. As of Tuesday night, Maria's official death toll on the island is 34.
To date, 125MW of generation online – and about 5 percent of PREPA's customers — have had power restored. On Wednesday, PREPA released a statement saying it anticipates 15 percent of clients to have electricity restored within the next two weeks.
Industry experts expect repairs to the line, which is one of the primary backbones of the island's power grid, to exceed $50 million.
The vendor, Whitefish, Montana-based, Whitefish Holdings, LLC lists two employees and $1 million in annual revenue on GovTribe.com (kind of a LinkedIn for federal contractors). Founded in 2015, the privately held firm has previously been awarded three Department of Energy contracts for amounts ranging from under $40,000 to a little over $1,000,000.
That's hardly the sort of track record one might expect from a firm responsible for a project so critical to the Puerto Rican recovery and rebuilding efforts.
Given the magnitude and importance of the work to be done, the USACE's and PREPA's decision to contract with such a small, inexperienced firm raises questions about the federal government's commitment to Puerto Rico's quick and successful recovery.
Back-to-back hits by Hurricanes Irma and Maria completely devastated Puerto Rico's electrical infrastructure, a system which was already plagued by poor maintenance and insufficient capital investments.
Before 2014, Puerto Rico's crumbling infrastructure, blackouts and rising unemployment have resulted in a massive population flight, leaving the island more than $72 billion in debt. The average per capita median income in the territory is about $20,000.
Most notably, Maria's destructive winds devastated a vital 230KV transmission line that serves as one of the vital arteries of the island's power system, and the resulting collapse of the territory's grid has trickled down the infrastructure chain, hampering, among other things, the distribution of water and restoration of communications systems.
As a result, distributing essential supplies to those in need, emergency management experts explain, has proved particularly challenging, and many on the island remain isolated and in short supply of much-needed food, water, medications and fuel.
According to CNN: "The Port of San Juan, where much of the humanitarian aid is arriving, doesn't have enough truck drivers. Even if it did, many trucks don't have enough diesel fuel to deliver food, water and other essentials."
Hampering recovery efforts is the lack of cell service for communications and a limited number of armored trucks to carry cash to banks.
Repairing the island's transmission and the aforementioned 230KV line is a mammoth project that is central to Puerto Rico's speedy, successful and complete recovery.
Following direction from the U.S. Army Corp of Engineers (USACE), PREPA, however, contracted with a remarkably small company that seems unqualified to carry out such vital work.
Whitefish Energy Holding, which will serve as the USACE's and PREPA's primary contractor as Puerto Rico focuses on restoring the 230KV transmission line and distribution circuits across the island, is a novice company with merely two employees and a meager $1 million in annual revenue, which lacks the experience necessary to take on such an important and vital task.
While it is important for governments to contract with small-and-minority-owned-businesses, Whitefish Energy Holdings does not appear equipped to address Puerto Rico's unprecedented energy catastrophe quickly, efficiently and effectively.
Restoring the island's electrical infrastructure is indispensable to its overall recovery efforts, and therefore, such a task is likely best left to a larger, more experienced company that can, and has, tackled crises of this magnitude.
This is not a time to take risks. The people of Puerto Rico depend on it.
FloridaPolitics.com will continue covering this story as it develops.