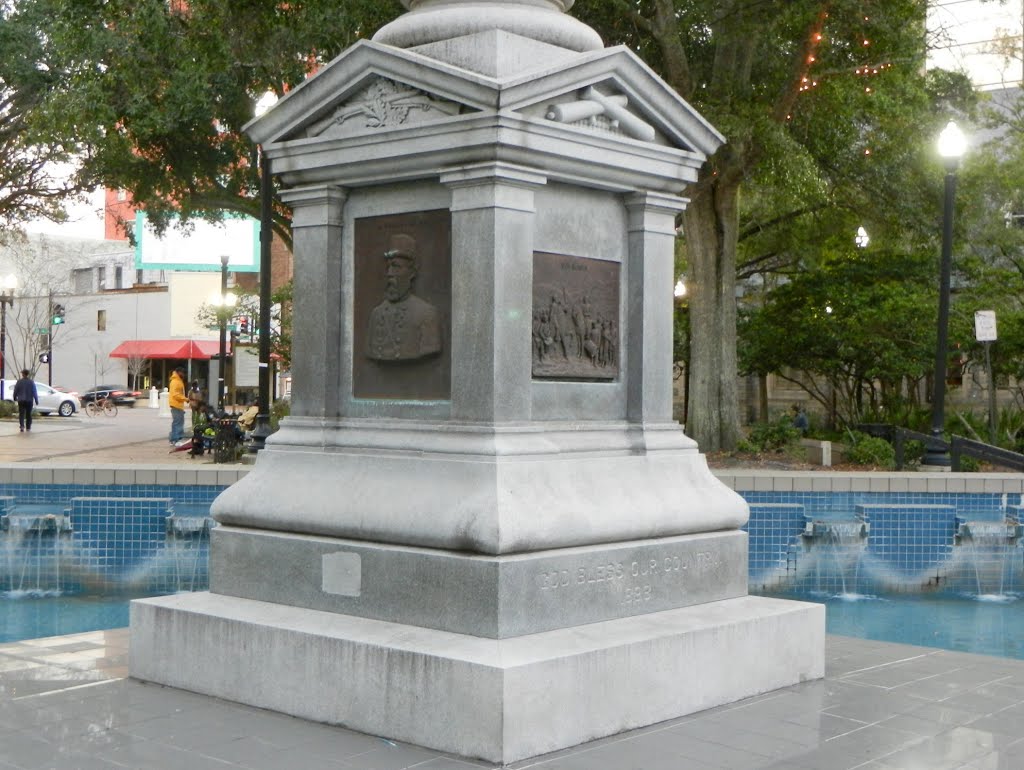 Jacksonville City Council President Anna Brosche took a chance in the wake of Charlottesville violence this summer when she requested an inventory of the city's Confederate monuments, followed by a potential removal of the monuments.
Brosche got hate mail and harassment, and her proposal catalyzed public comment at a number of Council meetings, along with grousing from Council rivals.
As of now, Brosche is still the highest-profile figure in Jacksonville to propose monument removal, and in that context came her remarks at the Urban League Thursday, in which she signaled that removal may not be the ultimate fate of the monuments.
Brosche noted, regarding monuments, her original "desire to respectfully relocate the monuments … on the heels of Charlottesville."
She also discussed feedback, which included emails and public commenters "relatively split" on the issue.
"With all the letters and the emails and the public comment," Brosche has heard a "wide spectrum" of historical interpretation.
Brosche noted that, in addition to getting the inventory (three monuments, eight markers), she has gotten "suggestions for alternatives" to taking the monuments down.
"I am in conversations with organizations interested in conducting independent third-party research," to provide "input" on a potential way forward for the monuments.
"That's where things are. I'm in conversations … those conversations are continuing," Brosche said.
There is no legislation for this, not even in draft form. And the issue may be dead in Jacksonville, with public comment on both sides dwindling in the wake of Hurricane Irma.
Tuesday's Council meeting — which otherwise will be highlighted by the future of Mayor Lenny Curry's Kids Hope Alliance bill — will tell the tale of whether the monument issue has gone quiet again or not.