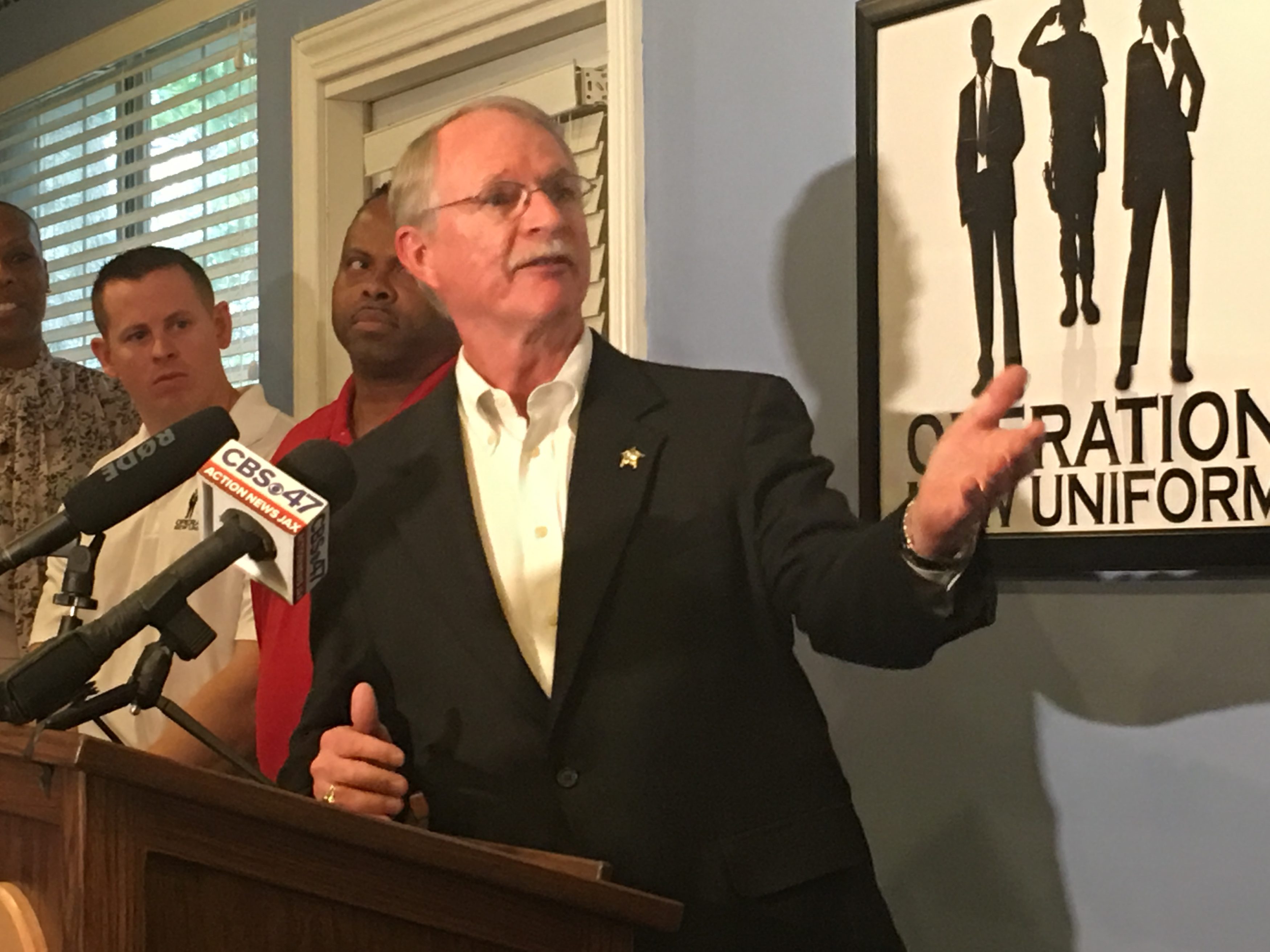 U.S. Reps. John Rutherford and Al Lawson, a Republican and Democrat representing Jacksonville, have joined forces on a new piece of veteran-friendly legislation.
HR 3965 — the "Veterans Armed for Success Act" — would appropriate $5M for job-related training and "transition assistance" for military veterans.
That $5M would go to eligible organizations in the form of federal matching funds, defraying up to 50 percent of costs.
In Jacksonville Tuesday afternoon at "Operation New Uniform," Rutherford — who introduced the legislation —  addressed local media, explaining how the bill would work in helping military veterans with "transitioning into stable-long term employment."
"Veterans get the job done and get the job done right," Rutherford said, adding that his bill would help "set up veterans for success."
Speaking of Operation New Uniform specifically, Rutherford noted that 97 percent of its graduates find "meaningful employment" within four months of graduating.
Yet there is a problem with capacity; due to limited funding — and no federal funding currently — Operation New Uniform has had to turn people away.
These federal matching funds, said Rutherford, could make a real difference. And a model like that of Operation New Uniform could be replicated across the country.
The matching funds component is key to the bill, Rutherford said, as "communities have to pull together and apply" for consideration.
The payoff is potentially much bigger than federal money, Rutherford added.
Programs like Operation New Uniform help diminish the "mental anguish" veterans experience during job searches.
"22 veterans a day take their own lives," Rutherford remarked, and a contributing factor to that seems to be the difficulty from transitioning from the military world to the business environment.