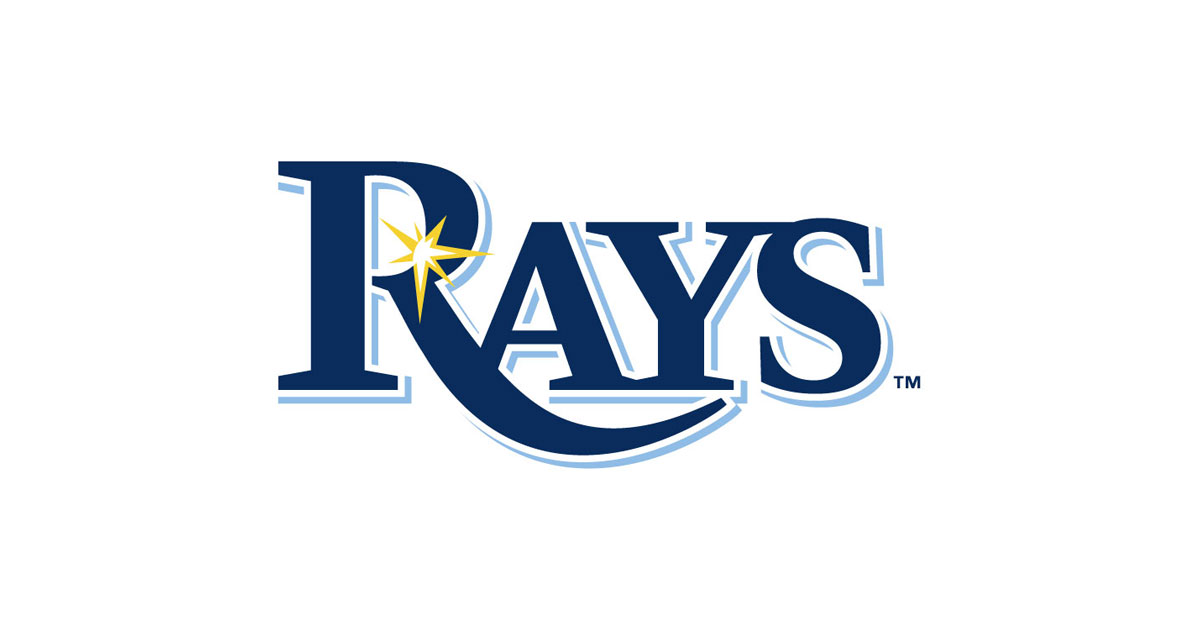 RAYS MOVING TO TAMPA!
Um, not so fast.
I was getting ready for dinner Tuesday when WFLA, Channel 8, opened its 6 p.m. newscast with what seemed like a blockbuster.
The station was reporting that the Tampa Bay Rays had settled on a site near Tampa's Ybor City for a proposed new stadium. On air and through social media, the anchors breathlessly hyped a story from reporter Jeff Patterson that made it sound like it was done deal – and a major scoop.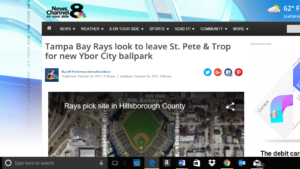 There is one major problem: The story didn't say that.
The Rays haven't settled on anything.
The story also wasn't the earth-shaking scoop WFLA's social media machine made it out to be. Back on Aug. 21, more than two months ago, the Tampa Bay Times first reported that Hillsborough County was "focusing" on the Ybor site and was trying to consolidate enough land to make building a stadium feasible.
The Times reported then that the county hoped to "make an announcement soon."
Well, that announcement came Tuesday. It's a big deal, but it's just another incremental step in a process that is a long way from being over.
Rays President Brian Auld sought to douse the flames with a statement that called it "another important step in the site selection process." He said the Rays would evaluate it, along with a proposal from Pinellas County.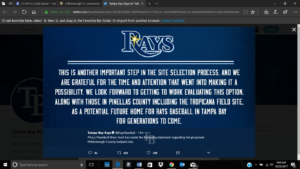 In my estimate from having extensively covered the build-up to Raymond James Stadium and Amalie Arena, we are a minimum of four years – and likely longer – from seeing the first pitch in a new ballpark.
Assembling the land is important, but the Rays have to analyze that and other proposals to make sure their new home is in the right place. Then comes the fun part – figuring out how to pay for it. That alone will likely take a year or more, especially when it gets down to haggling over how much the Rays and Major League Baseball will pay.
Like most everyone else, I assume the Rays will choose to be in Tampa – likely at the Ybor site. But they haven't done that yet and there a million hurdles they have to clear before it becomes a real thing.
WFLA ought to be embarrassed by its over-reaction. It turned a solid, informative update by Patterson into something that was confusing, misleading, and over-hyped. I think we all know why.
Social media doesn't thrive on accuracy. It thrives on clicks, and shouting "RAYS SETTLE ON TAMPA" is major clickbait. The problem is, when that is proved to be wildly premature, it drains the credibility of a news operation.
It's not uncommon for news outlets to have a social media editor – I don't know if that's the case at WFLA – whose job it is to hype stories. Assuming the Rays eventually do settle on Tampa, I suppose WFLA will fall all over itself saying had it had the "scoop" – even though, oh, whatever.
I went on one of their Facebook threads and it had already lit up with comments shortly after the "news" broke.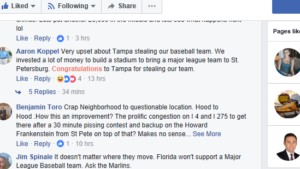 I tried to offer a clarification (using the information in their own story). I looked for that comment this morning, but it wasn't there.
I assume it was deleted.
After all, can't let facts get in the way of clickbait, can we?