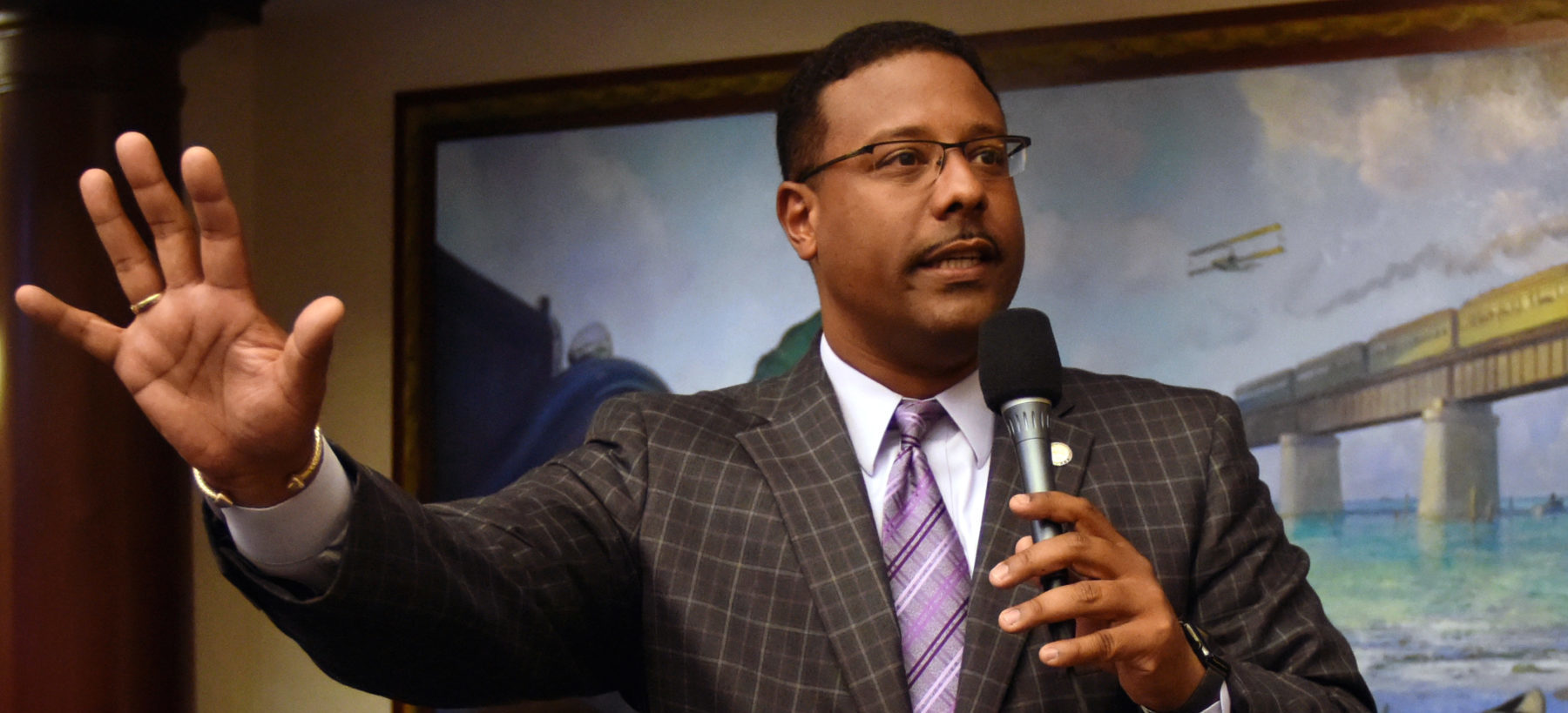 With the midterm elections thirteen months away, some Florida Democrats are worried about the lack of a bold name candidate running for one of the most high-profile positions in state government.
That's led some party leaders to reach out to Tampa's Sean Shaw about a bid for Attorney General. For his part, Shaw did not dismiss the possibility of running.
"As a result of my work as a consumer advocate, community leader, and lawyer it's clear to me now more than ever that everyday Floridians need a champion," Shaw said. "I haven't made a decision about 2018, but I'm honored to have been approached by several local and national leaders about serving Floridians as their Attorney General. Right now, my priority is to fight for the issues that are most important to my constituents in HD 61."
A 2000 graduate of Princeton and UF Law School in 2003, Shaw served as Florida's Insurance Consumer Advocate from 2008-2010. Currently, he works as a property insurance attorney with Merlin Law Group. His father is the late Leander J. Shaw Jr., the first black Chief Justice of the Florida Supreme Court.
A Tallahassee native, Shaw narrowly defeated Dianne Hart in a primary in the predominantly Democratic House District 61. It was his second attempt running for the seat after losing to Ed Narian in 2014.
Hart has said she is considering running for the seat again in 2018.
Tampa attorney Ryan C. Torrens is the lone Democrat to enter the AG race, but he has struggled to raise money, bringing in less than $40,000 since he launched his candidacy in May.
Three Republicans are already in the race: Former Circuit Judge Ashley Moody, Jacksonville House Republican Jay Fant and Pensacola Republican Frank White.
Moody has raised more than a million dollars in combined contributions from her own campaign and her political committee, while Fant has raised $958,000 ($750,000 of his own money) and has an additional $54,000 in his political committee.