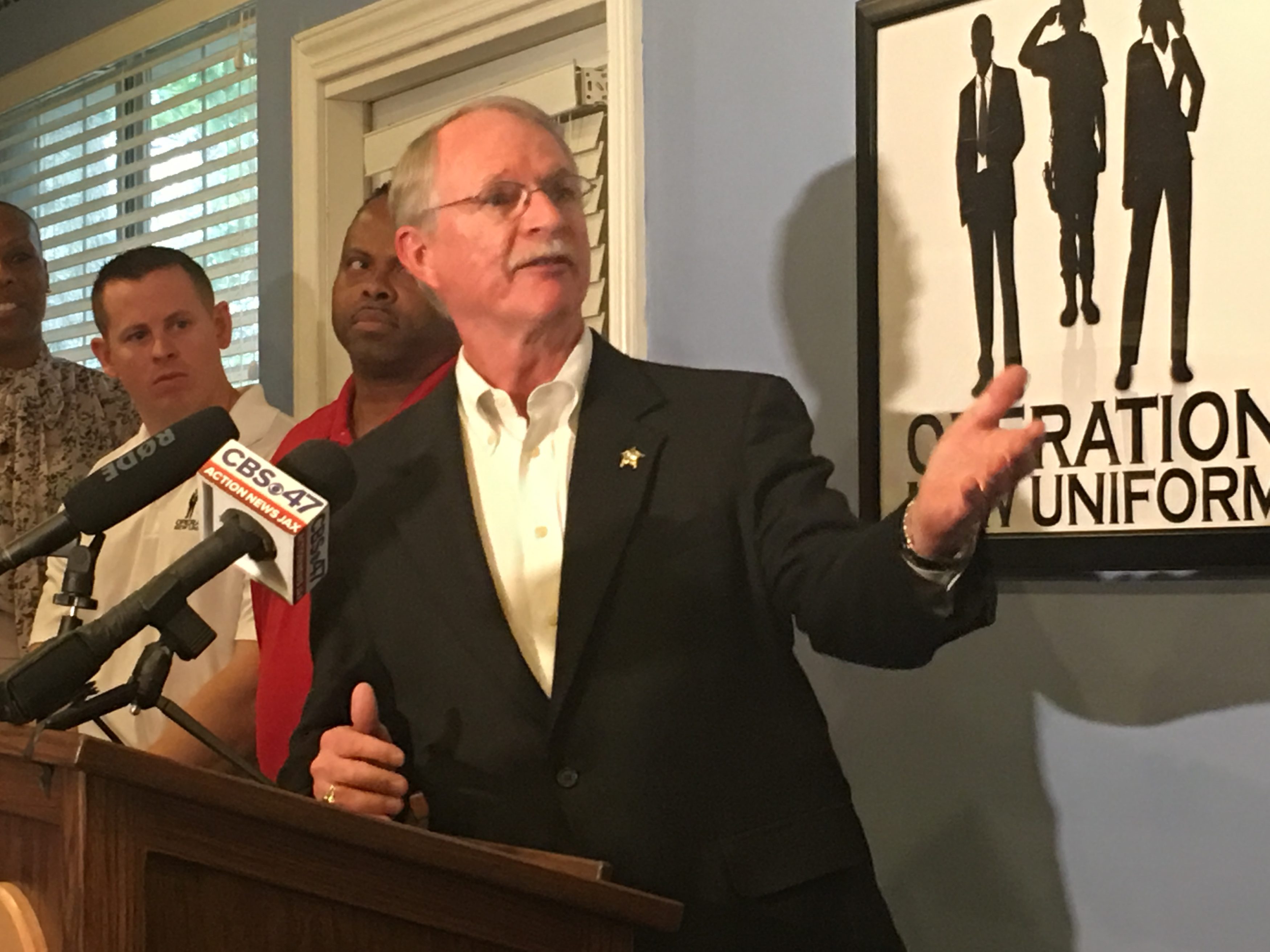 On Wednesday, the U.S. House of Representatives moved the Veterans Armed for Success Act.
The bill, co-sponsored by U.S. Reps. John Rutherford and Al Lawson, a Republican and Democrat representing Jacksonville respectively, was bundled into H.R. 5649, the Navy SEAL Chief Petty Officer William "Bill" Mulder (Ret.) Transition Improvement Act.
The bill, if it clears the Senate and gets the President's signature, would appropriate $5 million for job-related training and "transition assistance" for military veterans.
That $5M would go to eligible organizations in the form of federal matching funds, defraying up to 50 percent of costs.
"The men and women who have served our nation deserve all the resources they need to restart civilian life on the right path," said Rutherford. "The U.S. military teaches service members many important skills that translate well into a variety of careers. But unfortunately, when they leave active duty, all too often they do not receive the job readiness they need to turn those skills into long-term, stable employment."
"We need to do more to help these men and women who have proved themselves to be reliable, dedicated, and hardworking. Many organizations throughout our country, like Operation New Uniform in Jacksonville, give veterans greater opportunities to transition into a career. We must fight for a better life for the people who fought for us, and this bill goes a long way to continue that fight," Rutherford added.
"I thank my colleagues for supporting the men and women who served in our armed forces, and I look forward to continuing to work with my colleagues in Congress to make further strides to helping our service members transition back into civilian life," Rutherford concluded.
Congressman Lawson said, "As Americans, it is our responsibility to ensure that our brave men and women in uniform have the support they need to transition back into the civilian workforce. H.R. 5649 supports our veterans by providing grants for programs that train them in job readiness and help them launch their careers."
"America is stronger and safer because of veterans, and I am proud to have worked on this legislation. I am pleased to have worked with Rep. Rutherford on the Veterans Armed for Success Act and will continue to fight to create more opportunities for our nation's veterans," Lawson added.
Rutherford and Lawson are both running for re-election.
Rutherford faces general election opposition from Democrat Ges Selmont, and the incumbent has a massive cash advantage in that November race.
Lawson faces an August primary with former Jacksonville Mayor Alvin Brown, which is expected to be competitive.