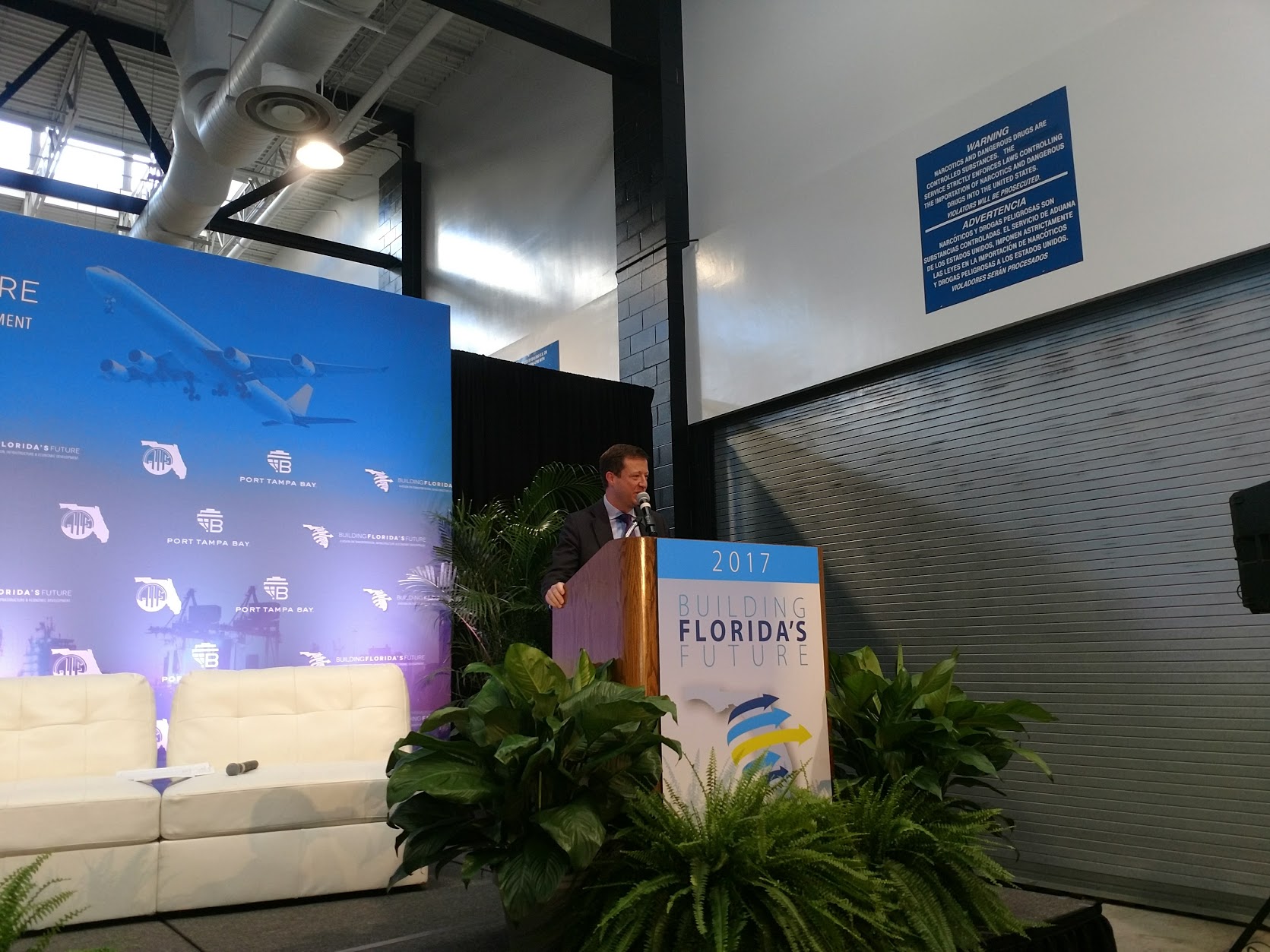 President Donald Trump is expecting to put forth a massive infrastructure bill shortly after Congress approves tax reform, a top official with the U.S. Department of Transportation said Thursday in Tampa.
Jim Ray, a senior adviser to DOT Secretary Elaine Chao, told an audience at Port Tampa Bay that the Trump administration's $1 trillion proposal will be broken down into four main categories.
Speaking at a symposium sponsored by the Port and American Industries of Florida, Ray repeated the administration's stance that only $200 billion would be from direct federal spending; the rest will be through a mixture of incentives to states and cities and from private investors.
Incentives include $500 million in discretionary grant funding through the Transportation Investment Generating Economic Recovery (TIGER), a program announced by the DOT in September.
A second feature would be a rural program for building roads or water projects in outlying parts of the U.S. Ray said those funds would be "highly discretionary" for governors to identify the most significant rural infrastructure issues in their respective states.
A third part of the money would go to "transformative" technologies, including autonomous vehicles and commercial space flights.
The final category includes expanding loan programs for projects like airport expansions.
Ray also hyped Trump's January executive order which prohibits federal agencies from imposing any new costs in finalizing or repealing any rule during the rest of 2017, unless those costs are offset by repealing two existing regulations.
"That is unlike anything I have ever seen in Washington before, and I think it's unlikely that we may see again," said Ray, who previously served in the Office of Management and Budget and as acting administrator of the Federal Highway Administration. He was also DOT general counsel from 2006 to 2008.
In January, the White House created an office on infrastructure inside the National Economic Council, and one inside the Council on Environmental Quality (CEQ) to handle environmental disputes between federal agencies, Ray said.
Ray added that almost every week there had been meetings focused on infrastructure with officials from the Veterans Affairs, the Department of Education, Fish and Wildlife and the U.S. Army Corps of Engineers — virtually every federal agency that either owns, facilitates or comments on infrastructure.
Although Ray said the Trump administration would absolutely introduce an infrastructure bill after the tax reform package passes through Congress, he said he wouldn't dare predict when that will happen.
On Thursday, GOP lawmakers in Washington unveiled a rewrite of the tax code. Republicans are hoping to bring the proposal for a vote before Christmas.