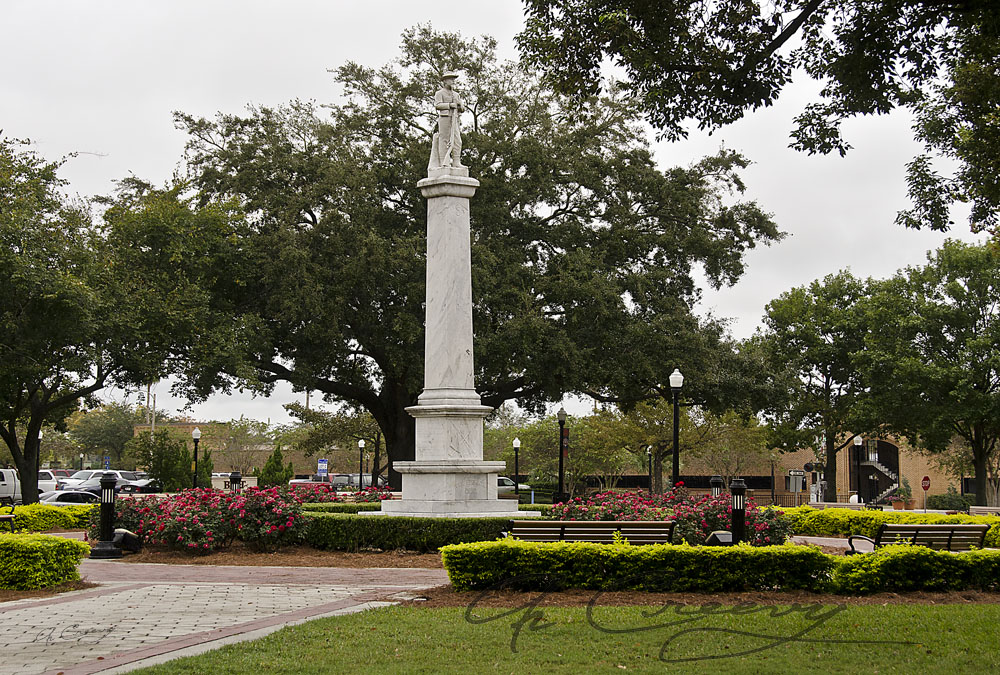 Lakeland city commissioners will host a public forum to help decide the fate of a Confederate statue in Munn Park.
City Commissioner Don Selvage told his colleagues last month that the statue's status is something that must be made by them and not kicked down the road to future commissioners.
Debates about what do so with such Confederate memorials have been highly contentious, with the worst incident taking place in Charlottesville, Virginia, in August. That's when protests of a white nationalist rally in support of maintaining a statue memorizing Robert E. Lee led to violence leaving one person dead and dozens injured.
In Hillsborough County, commissioners spent more than two months debating whether to remove a 106-year-old Confederate statue in front of a county courthouse annex in Tampa. The statue was ultimately moved.
Amid those debates, the Lakeland commission has rejected calls to both move the Munn Park monument AND to make it harder to remove memorials.
The pro-Confederate advocacy group Save Southern Heritage Florida held a news conference Thursday, where they touted the results of a new poll that shows overwhelming opposition to removing the War Memorial.
The survey from Gravis Marketing of 442 voters living in Lakeland shows that 86 percent of those surveyed opposed removing the monument, with 14 percent supporting a move. The survey was paid for by Save Southern Heritage Florida.
The breakdown by party was 49 percent Republicans, 29 percent Democrats and 22 percent independent.
Polls conducted in Hillsborough County and in other Southern jurisdictions have shown similar results.
One question in the survey asks," If Mayor Bill Mutz is successful in removing the Munn Park memorial without a vote of the people, would you be more or less likely to support him in the next election?"
And while 82 percent say they would not support him in the next election, Mutz is in fact not the current mayor — Howard Wiggs is. Mutz is one of four candidates running for mayor next week.
The effort to remove Confederate monuments began in earnest two years ago after then-South Carolina Governor Nikki Haley called for the removal of the Confederate flag from the grounds of that state's capitol. Her decision came in the aftermath of Dylann Roof's murdering of nine black worshippers at the historically black Emanuel A.M.E. Church in Charleston, South Carolina. In the day after the shootings, a Facebook picture emerged of him on top of his car bearing a license plate with different versions of the Confederate flag.