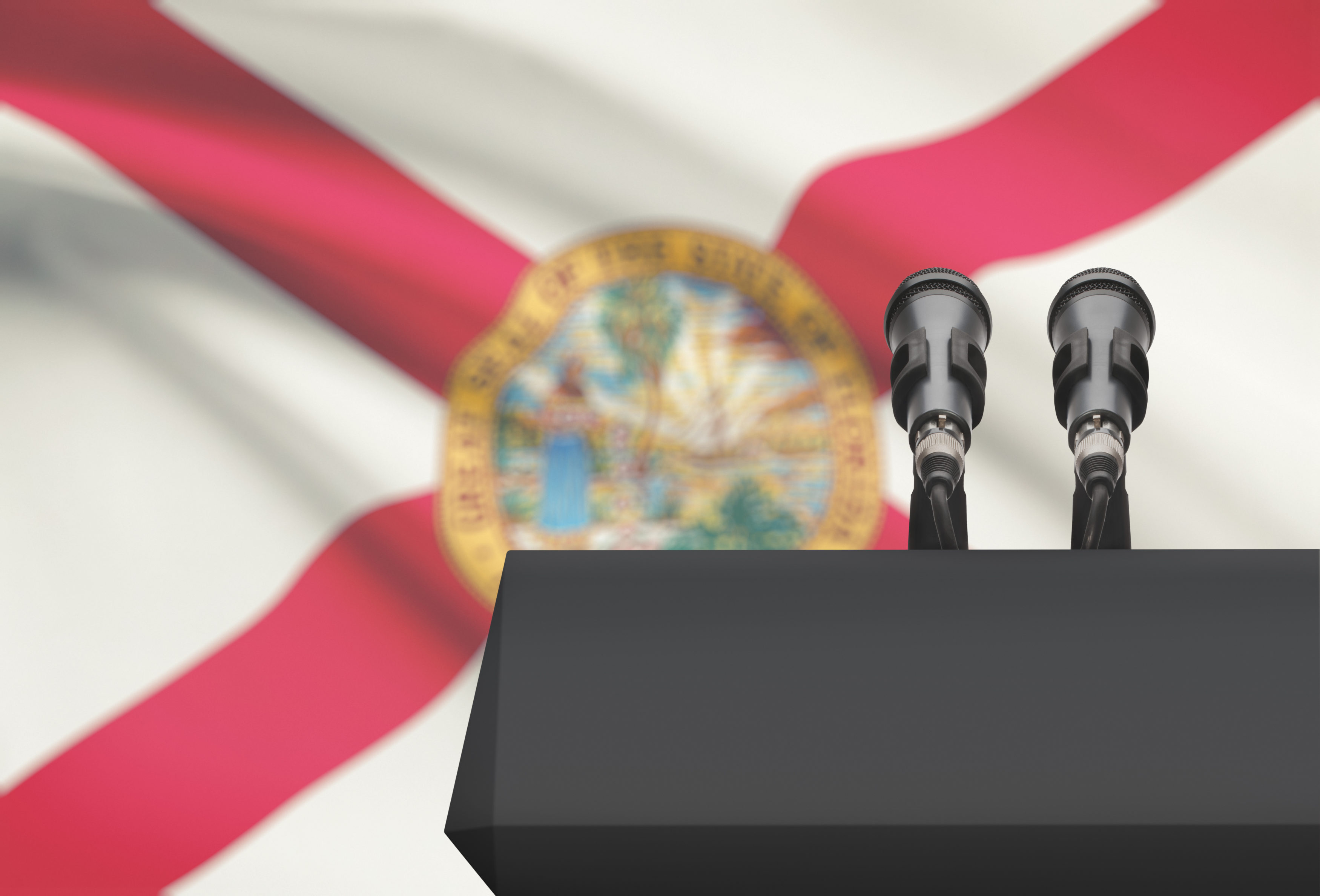 A new non-partisan debate commission is being formed for Orange County and another for Florida to partner in and promote candidate debates ranging from county commission races to statewide races, with planning participation at this point from a wide-range of high-profile Central Florida politicos.
Formed by former Orange County Commission candidate Gregory Eisenberg and his partner Natalie Martinez, the Orange County Commission on Local Debates has scheduled its organizational meeting for next Wednesday in Orlando, with a list of organizational planners ranging from Republican former U.S. Senate candidate Todd Wilcox to Democratic former Orange County Chair Linda Chapin.
Eisenberg said the Commission on Local Debates will be looking to partner with established groups such as the Tiger Bay Club, the League of Women Voters, and Business Force, to either co-sponsor debates, or to provide wider exposure to those groups' debates, by offering broadcasts and distributions of video, audio, and transcripts through social media and other means.
"We want to leverage modern technologies to actually reach people where they are," Eisenberg said. "There are people serving overseas, disabled Floridan voters, voters totally disengaged from the system, elderly voters. This can really reach everybody. That's our goal, to rally bring this to our community."
Leaders of those traditional organizations in Orange County, including Tiger Bay Club of Central Florida's Vice President Eddie Fernandez, and League of Women Voters Director For Partnerships Sara Isaac, are on the planning committee meeting Wednesday. Others on that committee who have been major figures or are rising stars among Central Florida politicos include former County Commissioner Ted Edwards, [whom Eisenberg ran against last year, with both losing to Emily Bonilla,] consultant and former state Rep. Dick Batchelor, and lawyers Eric Jontz, and Camara Williams.
The Orange County group will be a chapter in a statewide Florida Commission on Local Debates, which Eisenberg said he and Martinez also have formed. He said other county chapters also are envisioned.
The state chapter, he said, will be looking to partner with other organizations statewide to work on gubernatorial and U.S. Senate election debates, while the Orange County chapter and other county chapters would focus on local elections.
The fledgling commission's bylaws call for firmly bipartisan commissions, with equal numbers of Democrats and Republicans, and a requirement that at least 10 percent of the seats be held by independent or third-party voters. The commission would not accept political committee nor government funding.