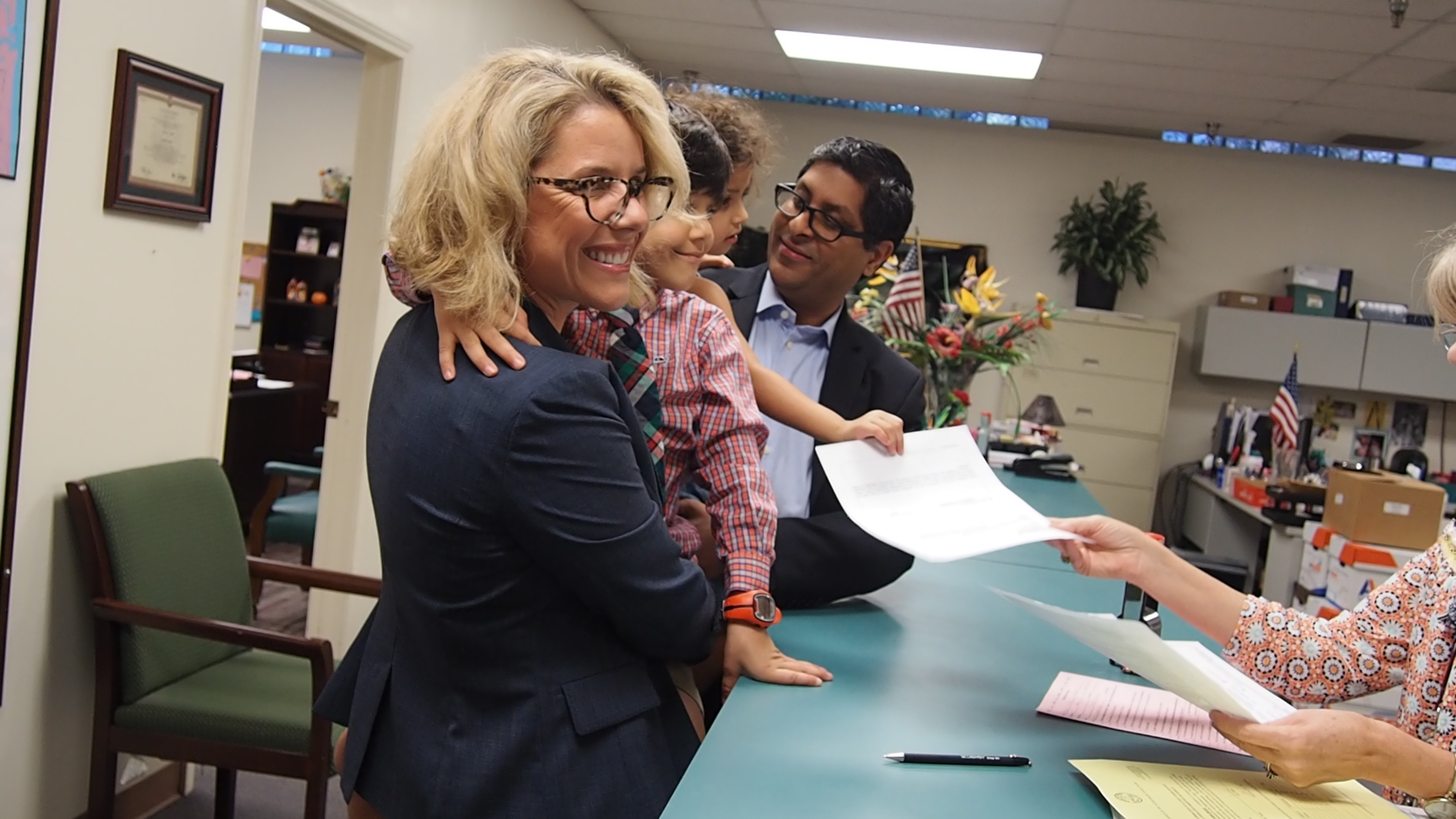 Two recently-filed Republican candidates for Jacksonville City Council seats set the pace for the growing field of hopefuls in October.
____
The biggest haul: District 5 hopeful LeAnna Cumber, who brought in $101,775 last month in her bid to succeed termed-out Lori Boyer.
While $12,000 of Cumber's receipts came from a personal loan, Cumber's support came from a broad swath of members of the donor class, including Gary Chartrand, the Fiorentino Group, John Rood, and the Jacksonville Kennel Club, as well as the political committees of Sen. Aaron Bean and Rep. Paul Renner.
Cumber has ballot competition: Democrat James Jacobs, whose $100 raised brought him to $753 raised total, and $353 on hand.
____
The second biggest haul of the month in Jacksonville City Council races: currently unopposed Beaches candidate Rory Diamond, who brought in $85,326, and retained just over $82,000 of such as cash on hand.
Among Diamond's donors: Gary Chartrand, Paul Harden, Peter Rummell, Chris Hand, and the Jacksonville and Orange Park Kennel Clubs.
____
Former Councilman Matt Carlucci, running to replace termed-out Greg Anderson in At Large District 4, continues to lead all candidates in fundraising after a $17,825 October.
The most interesting name on Carlucci's donor list for the month: current Councilman Doyle Carter, who donated $250 to Carlucci.
Carlucci has raised over $166,000, and has $156,000 on hand.
____
In what may have been the most anticipated entry to a race last month, former Jacksonville City Councilman Bill Bishop began his quest to return to the legislative body, filing to run against Ron Salem in At-Large District 2.
Bishop had a respectable first month — bringing in $13,325 off of 24 contributions — though Salem almost matched him, with $11,125 collected in what was Salem's best month since May.
Salem has just under $114,000 cash on hand, and it will be worth watching to see how Bishop closes the cash gap.
____
Republican Randy DeFoor in City Council District 14 had her second straight strong month, bringing in $25,975.
DeFoor has raised $77,825, and has spent $6,200, giving her almost $72,000 after two months in the district race.
DeFoor's opponent, Republican Earl Testy, has yet to report fundraising.
____
Republican Rose Conry filed last month in City Council District 6, a race in which she is almost assured to have some competition … competition which likely won't be scared off by her first month's tally.
Conry brought in $18,675 in her first month in the race.
The Kennel Clubs and the Fiorentino Group donated, as did Jax Chamber Chair Darnell Smith.
____
Some candidates have yet to show fundraising for October at this writing; this piece will be updated if anything notable is filed.