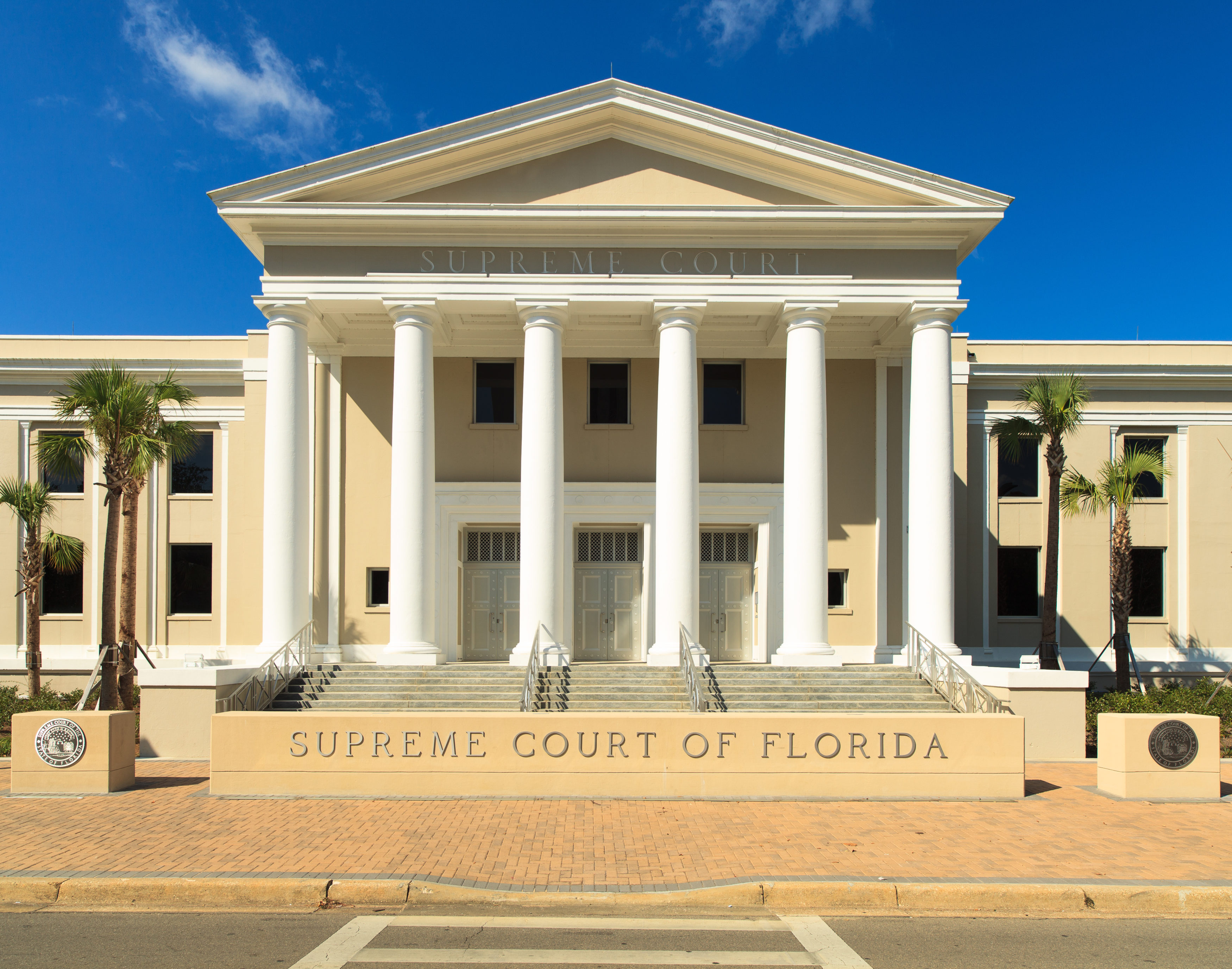 The "hot mic" has gone cold.
In a one-sentence order, the Florida Supreme Court denied Gov. Rick Scott's request to disqualify Justice Barbara Pariente from a pending case over his judicial appointment power.
"The respondent's motion to disqualify Justice Pariente is hereby denied," it said, without elaboration.
Scott "expects all judges to be fair and impartial," Scott spokesman John Tupps said in a statement.
"It is disappointing that today's decision was made without providing any plausible justification or explanation for Justice Pariente's comments," he added. "Given the gravity of this case, Floridians deserve better."
The governor's request stemmed from a conversation between Pariente and Chief Justice Jorge Labarga that was caught on a 'hot mic' immediately after a Nov. 1 oral argument in the case.
The League of Women Voters of Florida and Common Cause Florida are challenging Scott's authority to appoint three new Supreme Court justices on the last day of his term in 2019.
They say he can't name successors to the court's liberal-leaning triumvirate of Justices Pariente, Peggy A. Quince and R. Fred Lewis — only the governor elected after Scott can.
Moments after the argument ended, Labarga can be heard on a video of the courtroom saying what sounds like, "…anything on there, Panuccio."
Jesse Panuccio, once Scott's general counsel and a former head of the Florida Department of Economic Opportunity, is a member of the Supreme Court Judicial Nominating Commission.
Pariente then can be heard saying what sounds like "crazy."
Scott's filing said that was "an apparent reference either to Gov. Scott or to (his) appointees to the Supreme Court Judicial Nominating Commission—the constitutional body that will be responsible for nominating her successor."
The groups had responded Tuesday there was "no there there" in Scott's complaint, saying the conversational fragments that can be made out don't paint a picture of "bias or prejudice."
In fact, they said, "it is simply impossible to tell what the remark referenced."
As is its usual practice, the court has not signaled when it will rule.