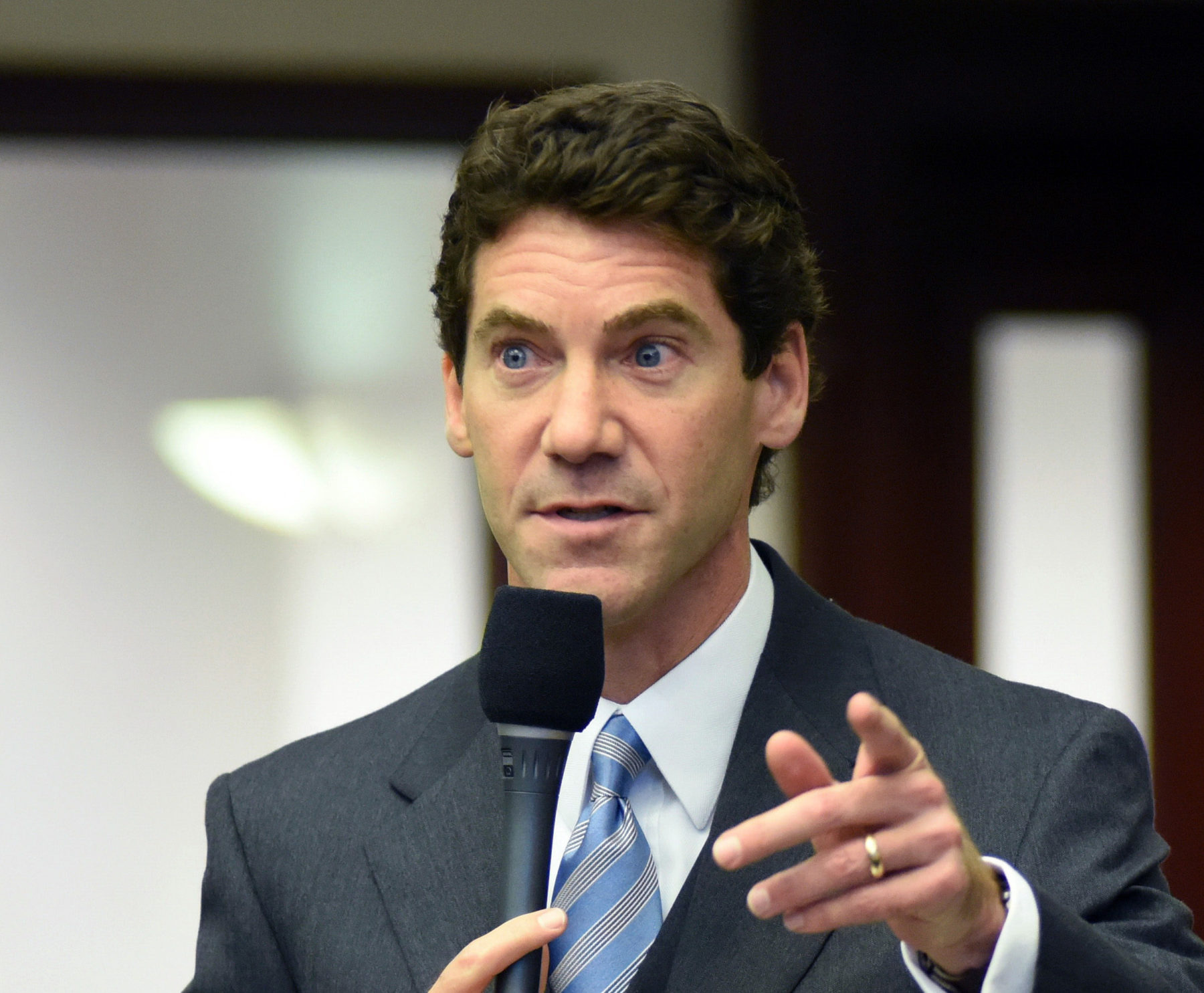 Attorney General candidate Jay Fant announced Thursday he is doing a full-on rebuild of his campaign to replace Pam Bondi in 2018.
"The Attorney General in Florida is a critical shield between government overreach and the rights of individuals guaranteed under the Constitution. I am prepared to fight for those rights every day as our state's top lawyer," Fant said in a press release. "I have already invested $750,000 of my own money in this campaign and I am fully committed to doing what it takes to win. That's why we have put together a winning team."
Fant faces former circuit court judge Ashley Moody and fellow Republican Reps. Frank White and Ross Spano in the GOP primary for AG, and has seen his campaign lag in recent months as his rivals, particularly Moody and White, have picked up steam.
The Jacksonville Republican's revamp effort includes bringing in Randy Enwright and Jim Rimes of Enwright Consulting Group to lead his political team and turning to The Tarrance Group for polling. Former Rick Scott communications chief Melissa Stone is also coming on board via Cavalry Strategies.
Fant is also going all in on advertising with the Strategy Group, which helped President Donald Trump last election cycle and have worked on 11 other Attorney General campaigns nationwide.
Josh Cooper's Strategic Information Consultants will be handling opposition research, while Strategic Digital Services, founded by Matthew Farrar and Joe Clements, will handle the digital media operations.
Moody and Fant were the only two GOP candidates in the mix for a few months before White threw his name into the hat last month. Earlier this month, Spano made it a four-way primary.
Bolstered by $1.5 million of his own money, White had $1.73 million on hand in his campaign account to begin November, putting him ahead of Moody, who through the same date had about $920,000 in her campaign account and another $207,000 in her committee, Friends of Ashley Moody.

Fant had about $910,000 on hand to start November, including $750,000 in loans, while Spano joined the race with about $44,000 on hand from his House re-election campaign.