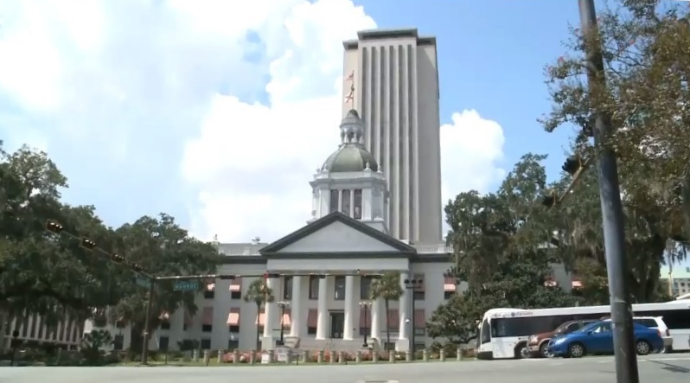 Sunburn – The morning read of what's hot in Florida politics.
By Peter Schorsch, Phil Ammann, Mitch Perry and Jim Rosica.
Good morning from The Essex House in New York City, where the weather is crisp, but not cold. It's the end of the first week of the holiday season and Manhattan is glittering with its Christmas finest. The president was in town Saturday morning, as are millions of tourists, like us, here to see the tree at Rockefeller Center and the windows outside of Macy's flagship store in Herald Square.
After showing The Fearless Girl statue in Wall Street to our fearless girl, Ella, we took in a matinee of "Hamilton." Although the politics of Tallahassee will remind no one of the efforts of the Founding Fathers, the portion of "Hamilton" that deals with American politics' first sex scandal is as timely as ever.
No sooner had we left the Richard Rodgers Theatre did my phone start blowing up with the latest developments from the scandal consuming Tallahassee. Oh well, it was nice for 48 hours to be in a city where no one cares about Jack Latvala.
"Latvala accuser seeks armed security in Capitol" via Dara Kam of the News Service of Florida – Rachel Perrin Rogers, the high-ranking Senate aide who accused Sen. Latvala of groping her and making lewd comments about her physical appearance, has asked for security guards when she returns to the Capitol (Monday).
>>>The request does not have anything to do with Rogers v. Latvala, but is in response to a separate situation involving former Senate staffer, Lily Tysinger, a former Senate Majority staffer who's backed Latvala in the increasingly toxic sexual harassment investigation. Tysinger filed a whistleblower complaint Friday accusing Perrin Rogers of numerous workplace violations, including "engaging in a pattern of conduct" designed to "intimidate me due to my status as a witness" in the Senate investigation into Latvala's alleged sexual misconduct.
Perrin Rogers "does not feel safe with Lily Tysinger in the building and having access to her and her office in light of Ms. Tysinger's past and present conduct," her attorney, Tiffany Cruz wrote. "If this is not an option, please advise so we can independently retain a law enforcement officer to be present."
"'My heart breaks for her': Pam Bondi backs woman who accused Jack Latvala of sexual harassment" via Marc Caputo of POLITICO Florida – "Yesterday, I was astonished to learn that one of the victims of the recent allegations in Tallahassee is a woman who I've known and respected for years," Bondi said in a written statement that conspicuously omitted the names Latvala and his accuser. "My heart breaks for her. We must respect the investigation by the Florida Senate and the privacy of all parties involved," Bondi said.
"With Jimmy Patronis 'disappointed,' Jack Latvala is isolated from governor, Cabinet in sexual harassment case" via Marc Caputo of POLITICO Florida – Chief Financial Officer Patronis, the last to break his silence of the four statewide elected officials since his accuser went public, said he's "disappointed in this entire situation." … "Sexual harassment by anyone — in a public or private position — is wrong," Patronis said. "Any claims should be investigated fully and those found guilty should lose their jobs. I've known Sen. Latvala for more than two decades and I am disappointed in this entire situation. The ongoing investigation should be done thoroughly and quickly. The people's business must come first."
"Rob Bradley on Jack Latvala investigation: 'There is a process in place'" via AG Gancarski of Florida Politics – "Regarding the Latvala matter," Bradley says, "there is a process in place and we need to let it work" … "The process may include the Rules Committee and full Senate considering evidence and arguments, and then making judgments. As a member of the Rules Committee … it's appropriate for me to refrain from responding to these questions at this time."
– "Senate leaders remain silent as Jack Latvala trashes accuser, intimidates witnesses" via Brian Burgess of The  Capitolist
"How 1997 sexual harassment case may be a warning to Senate" via Mary Ellen Klas of the Miami Herald – A court-ordered $165,000 payment went to a former staffer in the now-defunct Joint Legislative Management Committee, which oversaw House and Senate operations, and her lawyers in 1997. Linda Phelps, an assistant purchasing administrator for the committee, complained about unwanted sexual advances by her boss, Bobby Hinson, from 1992 to 1994, but "no one would believe me," she told a federal court. Phelps and Hinson continued to work together in the office that handled all legislative purchases until what she described as a "violent sexual assault" June 30, 1994. After a late night of work and pizza, Phelps testified that when other staff had left, Hinson exposed himself, pushed her head down and tried to force her to perform oral sex. She hit him and managed to run away. "His words to me were, 'I'm going to have you the way I want you'," Phelps, now 68 and retired from the state since 2011 recalled. "His lips were white. He had his shirt open. He tried to choke me as he held me down." In 1994, Hinson was fired from the Joint Legislative Management Committee after Phelps made the allegations. While legislative leaders couldn't prove what happened, they concluded based on interviews with several women that Hinson had fostered a hostile work environment. He later got jobs at two other state agencies with the help of glowing references from his supervisor at the joint committee, Pete Ratowski, who later was fired because of the references.
***Today's SUNBURN is brought to you by Spectrum Reach, the marketing platform of choice, connecting you to your target audience on TV, digital and mobile. With access to our powerful data and insights, solutions for every screen, and the best programming content on the top 50+ networks, we'll help you reach the right customers for your business. SpectrumReach.com #NeverStopReaching***
— CAPITOL INSIGHT —
"Bill tweaks state law on theme parks' 'lost and found' " via Jim Rosica of Florida Politics – A change to the state's "lost and found" law could help needy Floridians, its sponsor says. State Rep. Bobby Olszewski, a Winter Garden Republican, filed a bill (HB 851) to allow "lost or abandoned personal property" at a "theme park or entertainment complex" to be donated to charity. Specifically, his measure—which also includes zoos, museums and aquariums—allows the facilities to give unclaimed items to "a charitable institution" without having to first turn them over to law enforcement, he says. And there's lots of stuff. "There's rooms and rooms, I mean warehouse-sized spaces, to store this stuff," Olszewski said.
"Lawmakers want soda pop banned as SNAP purchase" via A.G. Gancarski of Florida Politics – Should the United States Congress bar people from using food stamps to buy soft drinks? Two Florida lawmakers contend just that. Fernandina Beach Republican Sen. Aaron Bean and Lecanto Republican Rep. Ralph Massullo filed "memorial" legislation that would urge the feds to disqualify soda and related beverages from being purchased with Supplemental Nutrition Assistance Program (SNAP) funds … The New York Times reported in January that soft drinks are the top purchase of SNAP households, accounting for 5 percent of money spent; "sweetened beverages," which include sweet tea and energy drinks with soft drinks, are 10 percent.
Today's key legislative committee meetings:
— Senate debates veterans care – The Senate Children, Families and Elder Affairs Committee will discuss SB 326, filed by Tampa Republican Dana Young, to establish a program for mental-health and substance-abuse services for veterans and their families. Meeting begins 4 p.m. in Room 401 of the Senate Office Building
— Back-to-school sales tax holidays in Senate – On the agenda of the Senate Commerce and Tourism Committee is SB 686, filed by Gainesville Republican Keith Perry, that seeks a back-to-school sales tax "holiday" for 10 days in late July and early August on clothes and shoes costing up to $100 per item, school supplies that cost $15 or less, and personal computers and related accessories priced at $1,000 or less. Meeting begins 4 p.m. in Room 110 of the Senate Office Building.
— Senate examines suspended license penalties – The Senate Criminal Justice Committee will debate SB 482, filed by Chairman Randolph Bracy of Orlando, deck seeks to eliminate felony charges for motorists convicted a third or subsequent time of driving with licenses that are either suspended, canceled or revoked. Meeting begins 4 p.m. in Room 37 of the Senate Office Building.
— Human trafficking bill in Senate – The Senate Education Committee will consider SB 96, filed by Sarasota Republican Greg Steube, which requires schools to teach about the dangers and signs of human trafficking as part of health-education courses. Meeting begins 4 p.m. in Room 412 of the Knott Building.
Also … Arrrggh! Stop piracy on Florida's waters – Florida boaters will come one step closer to enjoying more price transparency when they're out on our state's waters if SB 644 is approved today. Sen. Young will present the bill at 4pm in the Senate Commerce and Tourism committee. The legislation would require maritime salvage and towing companies to provide boaters with a written cost estimate before providing assistance. Learn more about the issue at StopSeaPiracy.com.
***AGRiMED Industries is a leading medical cannabis company committed to improving the health and wellness of ailing patients. With state-of-the-art greenhouse facilities and over 200 years of collective experience in the agricultural and health care fields, AGRiMED produces high-quality agricultural medicine with tremendous health benefits. Learn more at AGRiMEDIndustries.com.***

— RING VS. PATRONIS —
First in Sunburn – Early poll of CFO race shows Jeremy Ring with slight lead over Jimmy Patronis
The EMC Research poll shows Ring with 37 percent support among voters and Patronis with 35 percent, with 28 percent undecided. The 2-point spread, though encouraging for Ring, falls well within poll's the 3.7 percentage point margin of error.
– More than three-quarters of Democrats support Ring, while 4 percent support Patronis. Conversely, two-thirds of Republicans back Patronis while 7 percent back Ring.
– Among independents, Ring leads Patronis 25-23.
– The poll did not take into account Brandon Sen. Tom Lee's likely entry into the race.
– Ring was the first-in candidate for the Cabinet post. Through the end of October, he had about $193,000 on hand in his campaign account. He also has another $135,723 on hand in his political committee, Florida Action Fund, for a combined total of $328,723.
– Though Patronis, a former member of the Florida House, didn't officially file for election until Nov. 1, he had raised $653,850 for his political committee, Treasure Florida, as of the end of October.
— NOTES FROM THE CAMPAIGN TRAIL —
"Poll shows Rick Scott with 10-point lead over Bill Nelson for U.S. Senate seat" via Florida Politics – The St. Leo University poll, conducted online between Nov. 19 and Nov. 24, showed Scott with a double-digit lead over Nelson in the matchup, 42-32, with 8 percent preferring another candidate and 18 percent undecided. Eight months ago, Nelson held a 5-point lead over Scott, 39-34, and in September the Scott took a slim 35-33 lead. Back in March, about 56 percent of Florida voters said they had a "very favorable" or "somewhat favorable" view of the second-term governor, while about 39 percent said they viewed Scott, a Republican, in a "somewhat unfavorable" or "not at all favorable" light. Last month, the positive view climbed to about 61 percent while the negatives had dwindled to about 31 percent. The other 8 percent said they were unsure how they felt about Scott.
Tweet, tweet: @SteveSchale: Reminder about Florida. Last four major contested races (2 Gov + 2 Pres) all decided by 0.8-1.1%. There is absolutely no reality where it's a 10 point race, or even a 5 point race, either way.
Tweet, tweet:
We're handing out hundreds of balloons at the 65th Annual Winter Park #ChristmasParade! Come find us! 🎈🎄🎅🏼 pic.twitter.com/jmUfNnWrYz

— Chris King (@ChrisKingFL) December 2, 2017
"Gary McKechnie riding into SD 12 race" via Scott Powers of Florida Politics – McKechnie, 55, of Mount Dora, is promising a platform that will be heavy on Florida-centric advocacy and perhaps lighter on Democratic ideology, in a district that is heavily Republican, covering parts of Lake, Sumter and Marion counties, including The Villages. Calling himself a "motojournalist," he has made most of his career riding the backroads of Florida, as well as all of America, then writing about it. He and his wife Nancy also have a bed-and-breakfastand some other small businesses, he said. For years, McKechnie was VISIT FLORIDA's "Off the Beaten Path Insider." And for decades he has published his writings in magazines, newspapers and books, including a series of books published by National Geographic, as well as a top motorcyclist touring book, winning two major national travel writing awards. He also leads school student tours in Washington D.C., lectures to international audiences on America's history and cultural heritage aboard on Cunard cruise ships, and is frequently interviewed on television and radio talk shows about travel and American culture and history.
"Lisa King will resign FDP committeewoman post if elected Duval Dems chair" via A.G. Gancarski of Florida Politics – Controversy has emerged between Hazel Gillis and Lisa King in the race for Duval Democratic Party Chairwoman. Some members of the local party have raised issue with King running for the chair while serving as a committeewoman in the Florida Democratic Party. Florida Politics talked to King about it Friday, and she says that if she is elected chair on Monday evening, she will resign the state post—but not immediately. She doesn't have to resign at all, she notes; bylaws permit serving in both roles, and that happens elsewhere in the state.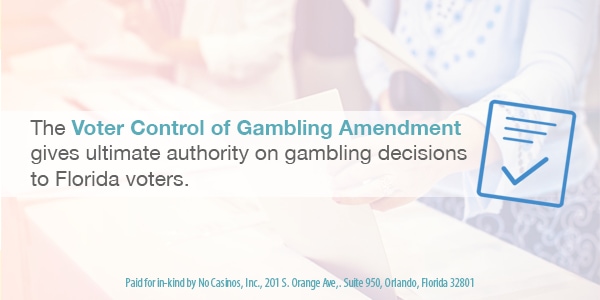 — STATEWIDE —
"Rick Scott in Israel for trade mission" via The Associated Press – Scott is on a trip that will take him to both Tel Aviv and Jerusalem. He will be joined by nearly 70 business and education leaders, including the president and CEO of Florida Power & Light. First lady Ann Scott as well as Scott's chief of staff will also accompany the governor. This is Scott's 15th trip abroad since he became governor in 2011. This is Scott's second trip to Israel.
"Marco Rubio votes for tax bill that lacks the full child credit he said was critical to his support Senate tax bill" via Ledyard King of News-Press.com – For weeks, Rubio has been telling anyone who would listen that the Republican tax bill could not be called a cut for the middle class unless it included a $2,000 per-child tax credit fully refundable against the payroll tax. He helped get the Senate to double the credit to $2,000 but could not convince his colleagues to add the refundability portion, which means many working-class families would not be able to take full advantage of the credit. Despite that, Rubio was among the 51 Republican senators who voted for passage … The bill now must be reconciled with the House's version of tax relief which only increased the credit to $1,600.
"Former U.S. Rep. Corrine Brown to learn her punishment" via Christopher Hong of the Florida Times-Union – Brown, 71, will enter the courtroom without a clear sense of what the future holds for her, though a pre-sentencing report indicated she could face up to nine years behind bars. Brown's attorneys have argued that she's built enough goodwill through her years of public service and constituent advocacy to keep her out of jail. She has stridently maintained her innocence, at times lashing out at prosecutors and calling the case against her a racially motivated witch hunt. She has characterized herself as the victim of a criminal conspiracy run without her knowledge by her longtime confidant, Ronnie Simmons and his ex-girlfriend, Carla Wiley. In court recently for her sentencing hearing, Brown moderated her tone, asking U.S. District Judge Timothy Corrigan for mercy and apologizing for having misplaced her trust in others. Prosecutors — as well as federal sentencing guidelines — recommend that she serve years behind bars.
Assignment editors – Former Congressman Steve Southerland, Chairman of Stand Up for North Florida, will host a news conference at 2 p.m. to announce the group's expanded mission as a 501(c)(4) organization ahead of the 2018 legislative session. Event will be at the Capitol, fourth floor, outside the House chamber.
"Commission: Florida judge should be suspended for favoritism" via The Associated Press – The Judicial Qualifications Commission made the recommendation regarding Broward County Judge Claudia Robinson to the Florida Supreme Court, which has final say … Robinson accepted the findings that concluded she showed favoritism. The commission found Robinson sent nearly 300 civil and small claims cases into mediation between April 2015 and March 2017. More than 80 percent were assigned to Michael Ahearn, who worked on Robinson's 2014 campaign. Ahearn says he has handled thousands of mediation cases over 15 years and did nothing wrong. The commission did not find wrongdoing on his part.
"Traffic ticket-fighting firm says Florida Bar trying to put it out of business" via Susan Taylor Martin of the Tampa Bay Times – A company called TIKD came up with a way to help motorists challenge their tickets without ever leaving their homes. More than 8,000 drivers in Tampa Bay and other areas have used TIKD's services. Now, the company, says, the Florida Bar and a South Florida law firm are conspiring to shut it down. "Unfortunately, not everyone welcomes innovation and competition," TIKD says in a suit filed in November in federal court in Miami. "From the moment TIKD received publicity, it has been subject to a coordinated attack by the Florida Bar and a competitor in an effort to drive it out of business and prevent lawyers from representing TIKD's customers." The "attack" has cost TIKD an estimated $3.8 million in lost revenues, the suit says. According to its lawsuit, TIKD's problems a year ago when the Florida Bar said it was opening "an unlicensed practice of law" investigation into the company after it was featured in a Miami Herald story. A few months later, attorneys with The Ticket Clinic, a Miami firm that also handles traffic tickets, threatened to report two of TIKD's lawyers to the Bar if they continued to work with the new company.
What Kelly Cohen is reading – "Enterprise Florida backs Orlando City soccer plate" via the News Service of Florida – "There is one professional sports franchise in the state of Florida that does not have a license plate: the Orlando City Soccer team," Mike Grissom, Enterprise Florida executive vice president, said during a meeting in Jacksonville. "We are advocating that we get a license plate that they can sell." Sen. Randolph Bracy filed a proposal (SB 1050) that would require the Department of Highway Safety and Motor Vehicles to develop an Orlando City Soccer Club plate. Money from sales of license plates of professional teams goes to the Florida Sports Foundation, a nonprofit corporation that serves as the Sports Industry Development Division of Enterprise Florida.
— MOVEMENTS — 
Personnel note: Lobbyist David Griffin departs GrayRobinson – Griffin, once Florida Lottery Secretary under Gov. Jeb Bush, is departing the law firm's Tallahassee office to return to solo practice. "It's bittersweet to see David leave the firm, however, we thank him for his many contributions and wish him nothing but the best," said Dean Cannon, GrayRobinson's Executive Vice President and Statewide Chair of Government Affairs. After his state government service, Griffin operated a successful solo consulting firm before joining GrayRobinson in mid-2014. In addition to heading the state Lottery, he was assistant executive director and interim executive director of the Ohio Lottery Commission, executive director of the Bush/Brogan 2002 transition office, and a Florida A&M University trustee in 2005. His recent clients include Florida Association of Broadcasters and St. John and Partners. Griffin also has served on the boards of the Florida Retail Federation, Volunteer Florida Foundation, Florida Tax Watch, and Boys and Girls Clubs of the Big Bend. 
"Personnel note: Nicole Hagerty on board at FRSCC" via Florida Politics – Hagerty is joining the 2018 Florida Republican Senatorial Campaign Committee's (FRSCC) in-house Finance Team as Director of Finance, Senate President-designate Bill Galvano said in an email. The FRSCC is the main fundraising panel supporting GOP state Senate campaigns. Also, Kelly Schmidt is becoming Deputy Director of Finance and Matthew Yost will be Director of Member Fundraising, Galvano said. They will work with Nancy Ann Texeira, the Campaign Committee's chief fundraising consultant. "Individually, these team members have all been key to the successes of our caucus," said Galvano, a Bradenton Republican expected to head the chamber in 2018-20. "I know that together they will ensure FRSCC will continue to be successful."
Two new appointees join FWC – Gov. Rick Scott late Friday announced the appointment of Sonya Rood and Gary Nicklaus to the Florida Fish and Wildlife Conservation Commission (FWC). Rood, 53, of St. Augustine, succeeds Aliese "Liesa" Priddy and is appointed for a term ending Jan. 2, 2022. Nicklaus, 48, of Jupiter, succeeds Ronald Bergeron and is appointed for a term ending Aug. 1, 2022. "It is because of the hard work of Floridians like Liesa and Ron that residents and visitors can safely enjoy our natural resources now and for generations to come," Scott said in a statement. "I am confident that Gary Nicklaus and Sonya Rood will continue their great work and proudly serve Florida families." These appointments are subject to Senate confirmation.
Appointed – Richard Montgomery, Dr. Jonathan Hickman, Jeenu Philip and Dr. Mark Mikhael to the Florida Board of Pharmacy; Andre Perez to the Board of Medicine; Ray Dubuque to the Housing Finance Corporation; Michael Yormark to the State Boxing Commission; Michael DeNeve, Mervin Dale and Stanley Warden to the Board of Professional Geologists; Amy Lockhart to the Seminole State College District board of trustees; Robert Gidel to the Florida Virtual School board of trustees; Nancy Gregoire to the North Broward Hospital District Board of Commissioners; Phyllis Choy to the Palm Beach County Housing Authority; Trent Morgan and Tod Schwingel to the Highlands County Housing Authority; Ryan Neves and Nicholas Popp to the Florida film and Entertainment Advisory Council; Sonya Rood and Gary Nicklaus to the Florida Fish and Wildlife Conservation Commission and Lee Hansen to the School Board of Escambia County.
Spotted at the 4th annual Senate Majority Sarasota Spa & Golf Event hosted by Senate President-designate Bill Galvano: Brad Burleson, Dean Cannon, Eric Criss, Shawn Foster, USAA's Rob Henderson, Nick Iarossi, Andrew Ketchel, Tracy and Frank Mayernick, David Ramba, Richard Reeves, Chris Schoonover, Danielle Scoggins, Alan Suskey, Delta Airlines' David Werner, Gerald Wester.
Spotted at the grand opening of Anthony Pedicini and Tom Piccolo's Strategic Image Management's offices in Ybor City: Reps. Larry Ahern, Erin Grall, Mike Grant, Shawn Harrison, Heather Fitzenhagen, Amber Mariano, Bobby Olszewski, Pasco County Commissioner Todd Dantzler, Ballard Partners' Todd Josko, David Millner, the Florida Justice Association's Jeff Porter, Steve Hickey, Andy Scaglione, Josie Tomkow, Joe Wicker, Nancy Watkins, Ryan Wiggins.
New and renewed lobbying registrations:
Scott Arden, Hodes Weill & Associates: Dune Real Estate Partners
Ivette Arango O'Doski, Marnie George, Michael Harrell, Paul Hawkes, Jim Magill, Kimberly McGlynn, Timothy Stanfield, Buchanan Ingersoll & Rooney: Autolotto
Brian Ballard, Ballard Partners: TIKD Holdings
Ron Pierce, Edward Briggs, Natalie King RSA Consulting Group: Barnes & Noble Education, National Association of College Stores
Rosanna Manuela Catalano, Capitol Energy Florida: Florida Smoke Free Association
Kloee Ciuperger: Martin County Board of County Commissioners
Gus Corbella, Hayden Dempsey, Greenberg Traurig: The Nemours Foundation
Michael Corcoran, Jeffrey Johnston, Anita Berry, Matt Blair, Amanda Stewart, Corcoran & Johnston: Florida's Children First
Kevin Andrew Doyle, Wexford Strategies: Hewlett Packard Enterprise
Gary Hunter, Hopping Green & Sams: Stop the Beach Renourishment
Steven Lezman: Frito-Lay, Gatorade, Pepsi Bottling Company, Pepsi Cola North America, Quaker Foods & Beverages
Jessica Love, Joseph Salzverg, GrayRobinson: College of Central Florida Foundation
Spencer Pylant: Greater Miami Chamber of Commerce
Katherine San Pedro, Ballard Partners: Food Group International
John Wayne Smith, Peebles & Smith: Lehigh Acres Fire Control and Rescue District
Lane Stephens, SCG Governmental Affairs: City of Quincy
— ALOE —
ICYMI: "Takeaways from Tallahassee — Stuck in TLH with you" via Florida Politics staff – If you fly in and out of Tallahassee International Airport (TLH) this holiday season, you may have cause to panic. A staffing snafu has left thousands of American Airlines flights without pilots and in danger of cancellation. But the airline is reassuring passengers that their holiday season travel plans are still good to go. While the airline said only hundreds of flights are without a full cockpit crew, the Allied Pilots Association said thousands of flights are listed as unassigned. (The association is the labor union that stands for American Airlines pilots.) … It's still not clear how AA flights at TLH will be affected. Airport officials said the airline has not yet reached out to say how their flight schedules could change.
Tweet, tweet:
UCF vs Memphis most enjoyable football game,at any level,in a long time.Thank you for reminding us of why college football is so special. https://t.co/j6geE41lGK

— Marco Rubio (@marcorubio) December 3, 2017
Happy birthday belatedly to Sen. Lauren Book's dad, Ron, as well as Sen. Keith Perry, the Florida Realtors' Carrie O'Rourke and POLITICO Florida's Bruce Ritchie. Celebrating today is Jason Rodriguez.