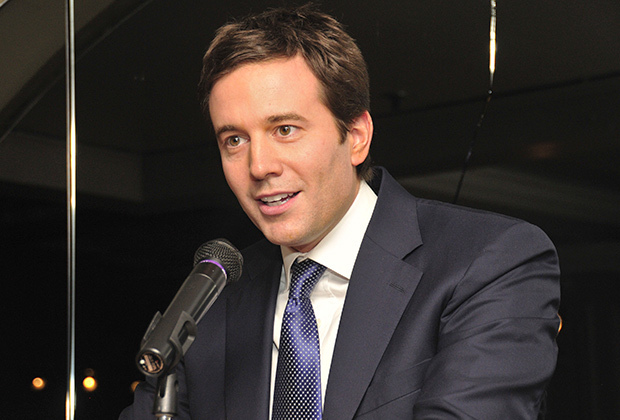 America will have equality when mediocre women and minorities can go as far in broadcast news as mediocre white men.
Right now, they can't.
Tonight, yet another middle aged white male mediocrity will make his anchorman debut at the CBS Evening News. The CBS gene pool has come a long way down since the anchor's chair was occupied by Walter Cronkite, who began his career as a war correspondent and retired as "the most trusted man in America."
These days, the only skill needed to become a network anchor is the ability to look, talk and think like the older white guys making the hiring decisions.
Look where that's gotten us.
CBS executives have yet to advance a credible explanation for not knowing that septuagenarian Charlie Rose was a sex-obsessed old coot whose behavior is best handled by health care professionals in an assisted living facility, and not by female interns in one of Rose's many mansions. To be fair, CBS was not alone in throwing money at this pathetic geezer. Rose was like a federal judge with lifetime gigs at Bloomberg and PBS, as well.
Speaking of PBS, just in time for year-end pledge drives comes a slew of stories about geriatric sex creeps hiding in plain sight at member-supported radio and television stations.
Other asshats of the airwaves like Mark Halperin and Bill O'Reilly are gone, but the damage they did to media credibility lingers. As the years-overdue firings pile up, there's little evidence that the lords of broadcast have learned much of anything about how urgent and desperate is the need to pass the torch to a new generation of leadership, while we still have young people left with journalism aspirations.
"News is a flirty business," said 74 year old ABC News alumnus Geraldo Rivera. Now a cartoon character at Fox, Rivera was first in line to defend Matt Lauer and fret about "criminalizing courtship" while issuing very belated and grotesquely insincere apologies to Bette Midler for that time he drugged and groped her.
If Geraldo thinks news is a flirty business, he's been watching too much 'Morning Joe.' News is the brick and mortar of democracy, and right now in America, it's on life support.
Television has long been, and continues to be, the "preferred news platform" for over half of all Americans. Yet broadcast "leadership" is just like that of Republicans and Democrats: old, white, male — and determined to stay that way forever.