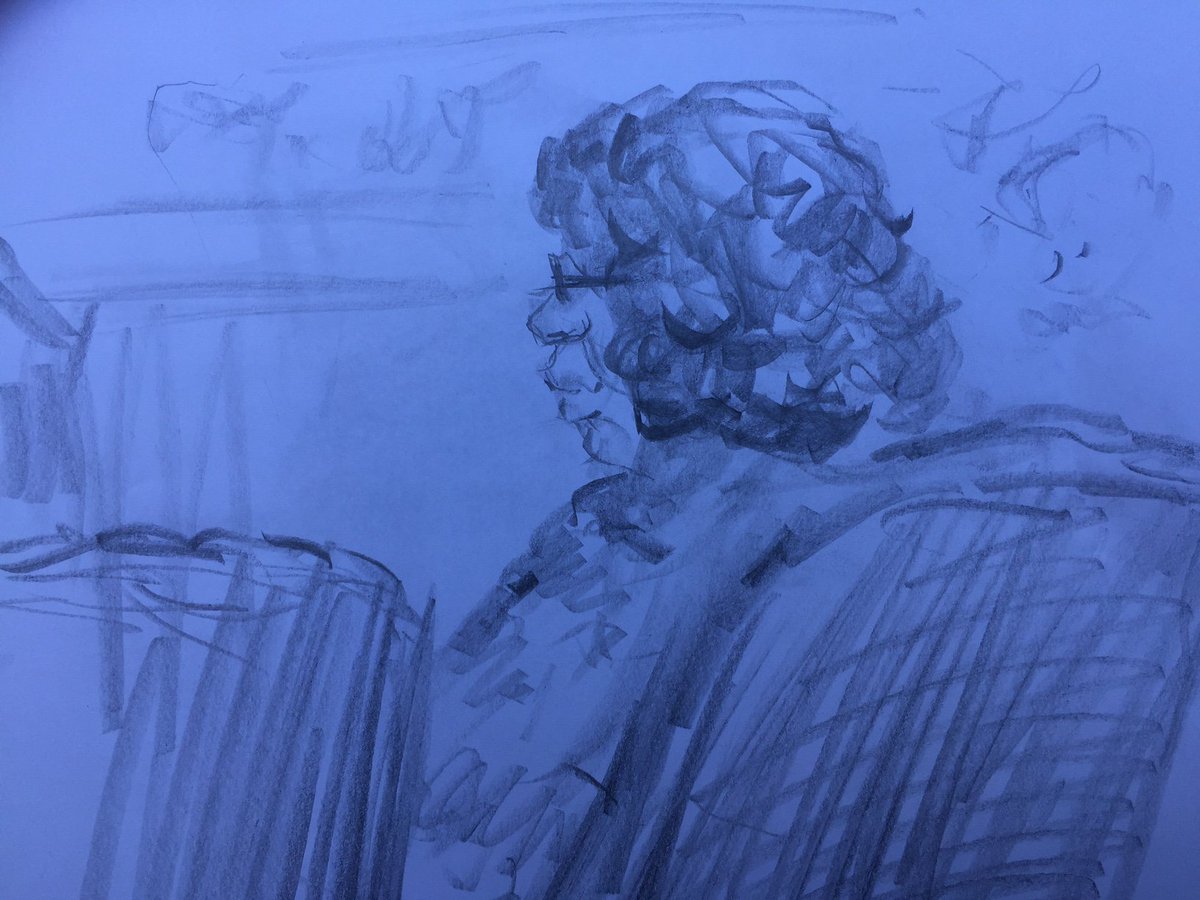 The slogan of purported educational charity One Door for Education was "we make your educational dreams a reality." On Monday, Corrine Brown and her co-conspirators in the years-long scheme got an education of her own about reality.
That reality: a future of incarceration and reimbursement of those defrauded over the course of years on their behalf.
After a legal ordeal lasting the better part of two years, Corrine Brown and her two co-conspirators in the One Door for Education case — former chief of staff Ronnie Simmons and the former CEO of the charity, Carla Wiley — faced sentencing Monday morning in a Jacksonville courthouse.
The sentencing essentially gave voice to the jury's verdict, with Judge Timothy Corrigan noting that Brown's comments were "reprehensible" at times, such as when she said the Pulse massacre happened because the FBI was too busy investigating her.
Brown got a sentence that reflected a spirit of "general deterrence," a sentence "in the mainstream" of public corruption cases in recent years. In other words, the judge did not go easy on her.
"A sentence of probation for a member of Congress convicted of 18 counts would not be sufficient," Corrigan said.
Brown got 60 months in prison, three years of supervised release, $62,650 to the IRS, and $452,000 of additional restitution, and $664,000 of forfeiture.
Brown will appeal, though attorney James Smith has yet to determine if he will see that appeal through.
Simmons and Wiley, meanwhile, got lesser sentences.
Wiley got 21 months in prison, three years of supervised release, $452,515 in restitution is owed also, along with a $654,000 forfeiture judgment.
Simmons, meanwhile, got 48 months in prison, three years of supervised release, $452,000 of restitution and an additional $91,000 to the House of Representatives for pay for a phony employee of Brown's staff. An additional $721,000 of forfeiture is due.
Brown, Simmons and Wiley have 14 days to appeal, and will be allowed to voluntarily surrender to the Bureau of Prisons no earlier than Jan. 8 2018.
____
Brown was found guilty earlier this year, her protestations of innocence notwithstanding, of a laundry list of 18 charges: among them, conspiracy to defraud, wire fraud, mail fraud, tax fraud, and fraudulent financial disclosures.
She has never admitted guilt, except for saying she trusted without "verifying," in a November plea for "mercy and compassion."
Judge Timothy Corrigan spent the better part of three weeks evaluating the proper sentence for Brown, Simmons, and Wiley; he noted that he received "hundreds of letters" on Brown's behalf before and after the November sentencing hearing, and lauded Brown's defense for making "good arguments on Brown's behalf."
That said, Corrigan did not downplay the nature of the "shameless fraud" committed by the One Door 3, nor the gravity of "lining the pockets" of the co-conspirators with over $833,000 in misbegotten funds between 2012 and 2015.
$330,000 went to events held in Brown's honor, Corrigan said, events that had "nothing to do" with One Door or charity for children. $93,000+ went to ATM withdrawals, and other monies were dispersed to Brown and her co-conspirators, Corrigan noted, for pleasure trips and incidental expenses.
"The public had a right to expect," Judge Corrigan said, that Brown and Simmons would not "abuse their positions of public trust and responsibility … this was a crime borne of entitlement and greed … bad business."
Corrigan also noted that none of the donors — millionaires and billionaires — were "ruined" by their donations, adding that many of them were effectively transactional and driven by "mixed motives."
Brown was dinged for "abuse of position of trust," which facilitated victims placing a "special trust" in the defendant.
"Brown traded on her status as a member of Congress to facilitate donations to One Door," Corrigan said.
As well, "obstruction of justice" did not apply to Brown, per Corrigan's calculation. Despite there being "incredible … untruthful testimony" that was "hedging, non-committal, off-topic," that didn't amount to perjury.
That was the sole bit of good news, as Corrigan said that "brazen doesn't begin to describe" the scheme.