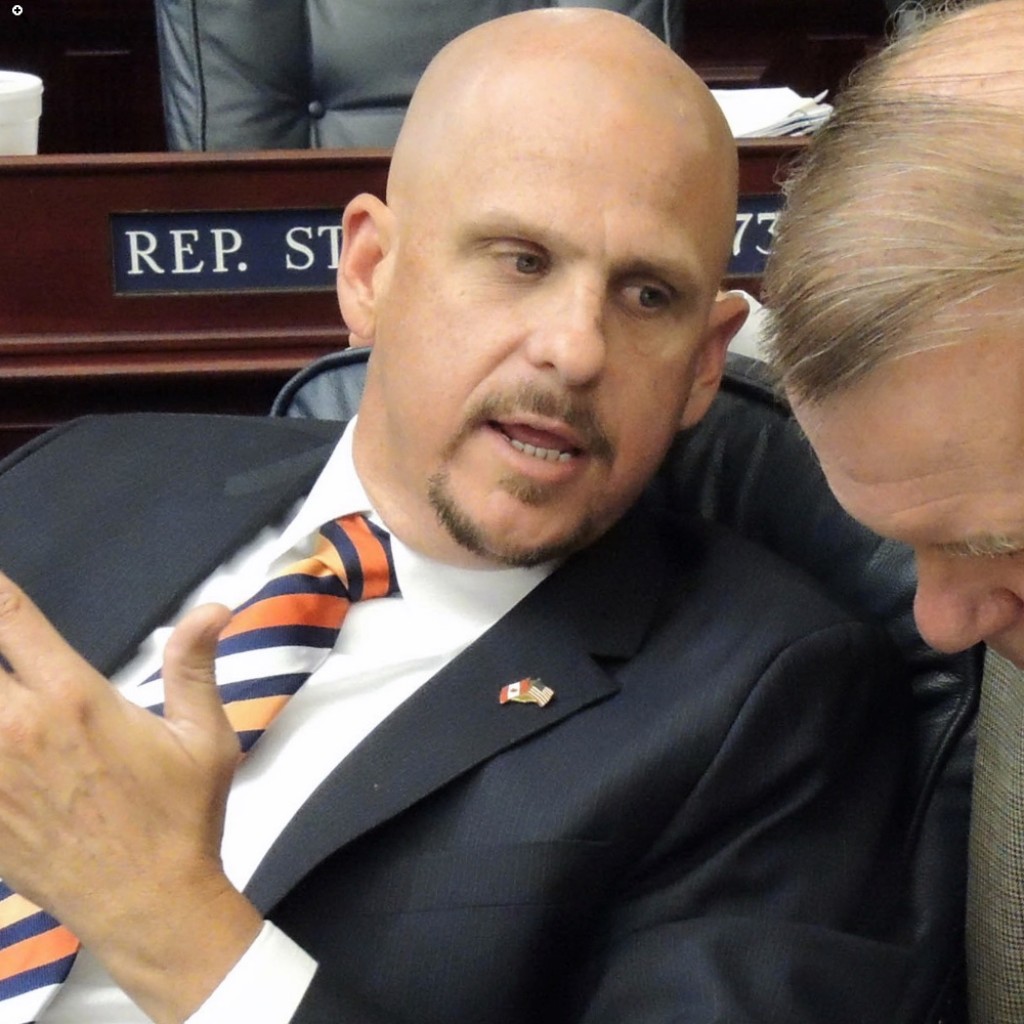 After Republican state Sen. Lizbeth Benacquisto publicly accused Ritch Workman, a Gov. Rick Scott appointee to the Public Service Commission, of making vulgar and inappropriate comments to her at a charity event last year, he said Monday he is no longer pursuing his nomination.
"At a public charity event in 2016, former Rep. Ritch Workman approached me from behind, pushed his body up against me and made vulgar and inappropriate gestures," Benacquisto said in a statement first reported by POLITICO Florida and provided to Florida Politics.
Benacquisto said she immediately asked him to stop, but he continued to make the "vulgar and inappropriate comments and gestures until other attendees intervened."
"I found his conduct to be abhorrent. As such, I will not agenda his appointment to the Public Service Commission for a hearing in the Senate Committee on Rules," Benacquisto said.
Workman told POLITICO he does not remember the incident, but offered his resignation and an apology to Scott. The governor said he supports his decision to resign, adding that "any misconduct cannot be tolerated."
Workman was appointed to the post, which carries a $131,000 a year salary, in September and was slated to join the PSC next month. The Senate would have needed to confirm the appointment during the 2018 Legislative Session in order for Workman to stay in the role.
An emotional Workman told The News Service of Florida he did not recall the incident, but that "the right thing to do is to get out of the way."
"I have absolutely no recollection of being inappropriate with Sen. Benacquisto. I have nothing but respect and admiration for her. It breaks my heart that this has come out like this because it's not the kind of person that I am," he said.
Workman also said he did not want to be a "distraction" to Scott or the Senate.
"The best thing for me to do is apologize," he said. "I sincerely apologize to Lizbeth Benacquisto for having in any way offended her. I apologize for letting the governor down and I hope that by me just getting out of the way the distraction to the Legislature will be a minimum."
Workman was a member of the Florida House from 2008 through 2016, and mounted an unsuccessful bid for state senate last year, losing out in a three-way Republican Primary for Senate District 17 against now-Sen. Debbie Mayfield 42-35, with Mike Thomas snagging 23 percent of the vote.
Benacquisto's allegation against the Melbourne Republican is the latest in a string of allegations of sexual harassment or sexual improprieties levied against Tallahassee politicians.
Earlier this year, Lake Worth Democrat Jeff Clemens stepped down from Senate District 31 after admitting to having an affair with a lobbyist, and Clearwater Republican Sen. Jack Latvala has been accused by six women – five of whom remain anonymous – of sexual harassment.
Material from the News Serive of Florida was used in this post.