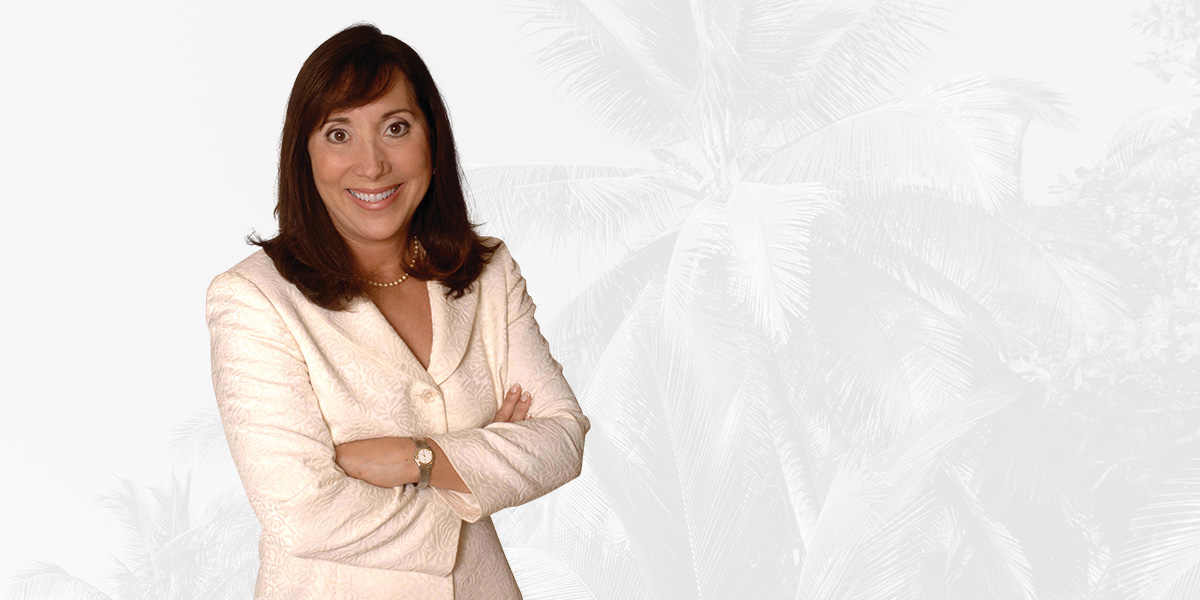 Democratic Rep. Lori Berman announced 31 endorsements for Senate District 31 special election bid Thursday, all of whom are current or former elected officials within the boundaries of the Palm Beach County district.
County level officials announced in the bulk endorsement included Mayor Melissa McKinlay, Vice Mayor Mack Bernard and County Commissioners Mary Lou Berger and Paulette Burdick, Tax Collector Anne Gannon, State Attorney Dave Aronberg, Clerk & Comptroller Sharon Bock, and School Board Members Marcia Andrews, Karen Brill, and Erica Whitfield.
"Lori is a tireless advocate for her constituents and a leader on behalf of Palm Beach County in the legislature," Bernard said. "That is why I am endorsing Lori and look forward to working with her when she is in the Senate on behalf of Palm Beach County."
Berman also picked up support from city officials in Boynton Beach, Delray Beach, Lake Worth, Greenacres, West Palm Beach, Boca Raton, Palm Beach Gardens, Jupiter, South Palm Beach, Wellington and – of course – Lantana, where she lives.
"I am excited by the outpouring of support from so many of Palm Beach County's mayors, commissioners, and councilmembers. In the legislature I have always fought for Palm Beach County, from successfully sponsoring legislation to build the Ballpark of the Palm Beaches for spring training for the Washington Nationals and the Houston Astros to helping secure funding for Palm Beach State College's 5th campus," Berman said.
"As a member of the Senate, I will work hand in hand with our local leaders so that Palm Beach County is a place where our kids can raise a family with exceptional public schools, good paying jobs, access to quality healthcare, and a pristine local environment."
Berman faces Arthur Morrison in a Jan. 30 special primary for the seat, and the winner will move on to an April 10 special general election against Republican Tami Donnally. The winner of the special election will serve until Election Day 2020.
SD 31 opened up back in October when Lake Worth Democrat Jeff Clemens abruptly resigned after admitting to an extramarital affair with a lobbyist.
Berman's Thursday release marks her second wave of endorsements. In late November she announced more than two dozen endorsements from other Democratic state lawmakers as well as U.S. Rep. Ted Deutch and former congressman Patrick Murphy.
She also picked up an endorsement from former Boca Raton Democratic Rep. Irv Slosberg this week. Slosberg lost to Clemens in the 2016 primary for SD 31 and was briefly a candidate in the special election before he stepped aside in favor of Berman.
"You know, Lori and I were always good friends; she was always on the side of road safety," he said. "She was right by my side. I think she's going to make a great senator."
The SD 31 and HD 114 special elections are currently the subject of a lawsuit filed by Florida Democrats pushing for earlier election dates in order for lawmakers representing the districts to be in place for at least part of the 2018 Legislative Session, which begins Jan. 9 and ends March 9.
A motion filed in that suit to move up the special election dates will be heard in Leon County circuit court Thursday.