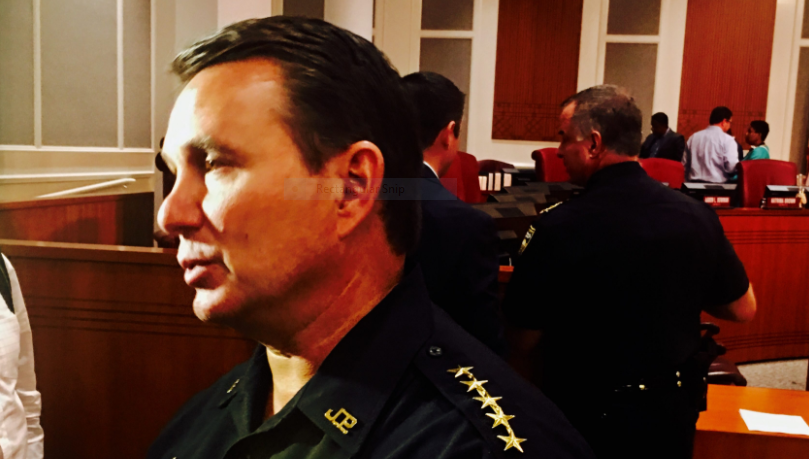 Jacksonville Sheriff Mike Williams, despite running unopposed thus far, has a war chest to handle any potential challengers.
In November, his first month as a filed candidate, Williams raked in $117,915 to his campaign account from 181 donors, the majority of them being JSO employees; over $117,000 of that is on hand.
Couple that with $70,000 more in November for his political committee — bringing that to $191,000 on hand — and Williams already has over $308,000 to deploy … fifteen months after the first election in March 2019.
The committee also had a lot of law enforcement donations, in addition to contributions from the Jacksonville Kennel Club ($5,000) and potential Republican candidate in the U.S. House in Florida's 6th Congressional District Mike Waltz.
Is Williams going to bring in $187,000 every month? Probably not.
But what we are hearing is that many of those who supported other candidates in the 7-way race for Sheriff in 2015 have fallen in behind Williams.
If competition is to emerge for Williams, it will have to be now or never.
The committee spent $10,000 on local consultants Barcelo and Company, for what is called "constituent polling."
This is the third round of polling conducted by the committee since its inception, suggesting that Williams' team is using the early period of his campaign to refine his message.
Though Williams faces potential messaging challenges, including but not limited to a continually rising homicide rate (despite the hiring of new police officers in the last three budgets), and national scrutiny on the department's practice of ticketing African-American jaywalkers, thus far those issues haven't translated into ballot box competition.
And that means the money is even more certain to fall in behind Williams now and going forward.