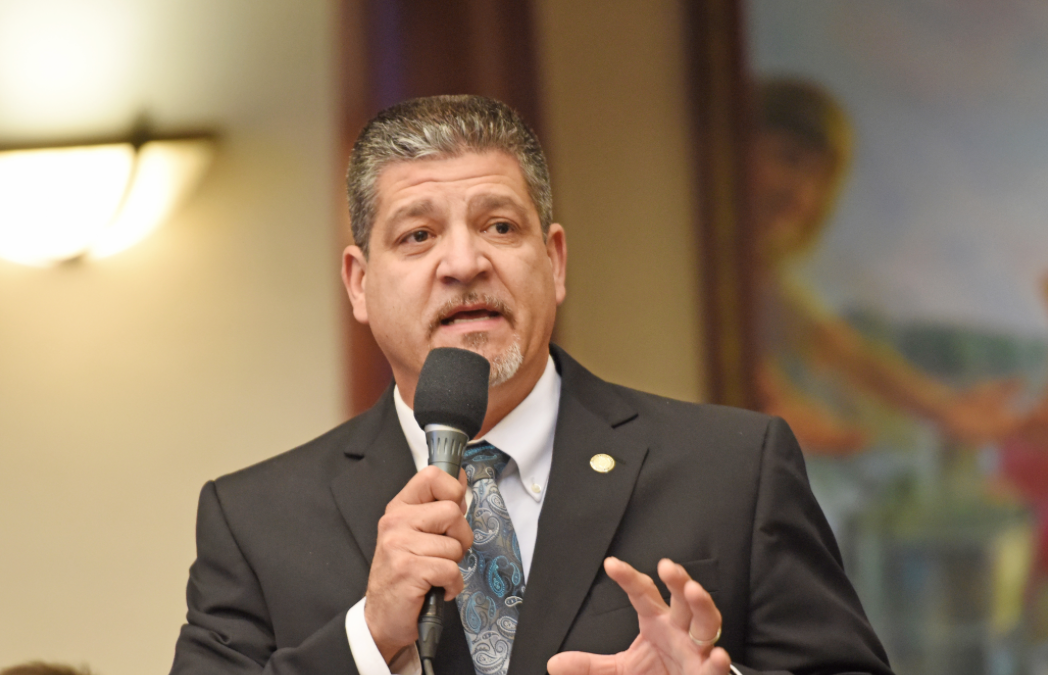 With a potential state housing crisis ahead due to an influx of Puerto Ricans displaced by Hurricane Maria, Rep. Bob Cortes has introduced a bill that promotes greater availability of affordable housing.
The Altamonte Springs Republican's proposal (HB 987) provides for several changes to help expedite permitting processes for affordable housing projects. It also places a five-year ban on impact fees for affordable housing projects and provides more land for housing construction.
"It should not be difficult for hardworking Florida families to find and keep a roof over their heads," Cortes said in a release regarding the bill. "With Florida continuing to grow, and especially with so many new residents from Puerto Rico and the Virgin Islands relocating here, the need for affordable housing Florida has never been greater."
Since Oct. 3, the Florida Division of Emergency Management has reported that more than 239,000 Puerto Ricans have traveled to Florida through major international airports in Tampa, Miami and Orlando.
The bill incorporates several recommendations made by the Affordable Housing Workgroup.
Cortes sits on the House Select Committee on Hurricane Response and Preparedness, which was spawned by Speaker Richard Corcoran in the wakes of Hurricanes Irma and Maria. Cortes was tasked with recommending policies related to education and housing.
In that role, Cortes – who has been a strong voice for Puerto Rico in the Legislature — has recommended recreating the Hurricane Housing Recovery Program and the Rental Recovery Loan Program using dollars from local and state affordable housing trusts, commonly known as the Sadowski Trust Fund.
Those two programs were funded with $354.4 million for a one-year stint following the 2004 Hurricane Season.
Cortes' bill — in similar fashion to his recommendation — proposes the programs be recreated using funds from the Sadowski Trust.
He told Florida Politics last week that requesting the same amount as the 2005 appropriation would be a "big ask, obviously."
The Sadowski Trust also is targeted by lawmakers for sweeps into other budget items, further complicating the problem. Gov. Rick Scott proposed a $91.8 million sweep of the fund ahead of next year, but included proposed funding for the Hurricane Housing Recovery Program ($65 million) and the Rental Recovery Loan Program ($25 million).
But that's $185 million short of the 2005 appropriation.
Cortes said last week that it's unknown how much will actually be needed to address affordable housing.
Scott's office has maintained it's continually assessing the unfolding crisis of those displaced by Hurricane Maria and that numbers are continuing to change, making it hard to preemptively request dollars.
Meanwhile, there's a separate bipartisan push to prevent future sweeps from Sadowski dollars. SB 874, sponsored by Naples Republican Sen. Kathleen Passidomo, and HB 191, sponsored by Tampa Democrat Sean Shaw, seek to prevent the dollars from being swept, or repurposed, into unrelated projects or items.
Cortes acknowledged in the press release that even before the 2017 hurricanes, Florida faced a shortage of affordable housing.
"This bill provides long-term, effective solutions to address this need," Cortes said.
In announcing the bill on Twitter, Cortes called for Orlando Democratic Congresswoman Stephanie Murphy to help provide federal assistance.
HB 987 will provide the needed help to promote affordable housing in #Florida. Includes policy changes from local & state. Now if we get help from the #feds, it will be complete @RepStephMurphy https://t.co/6tFSeUgfBG

— Bob Cortes (@CortesBob) December 13, 2017