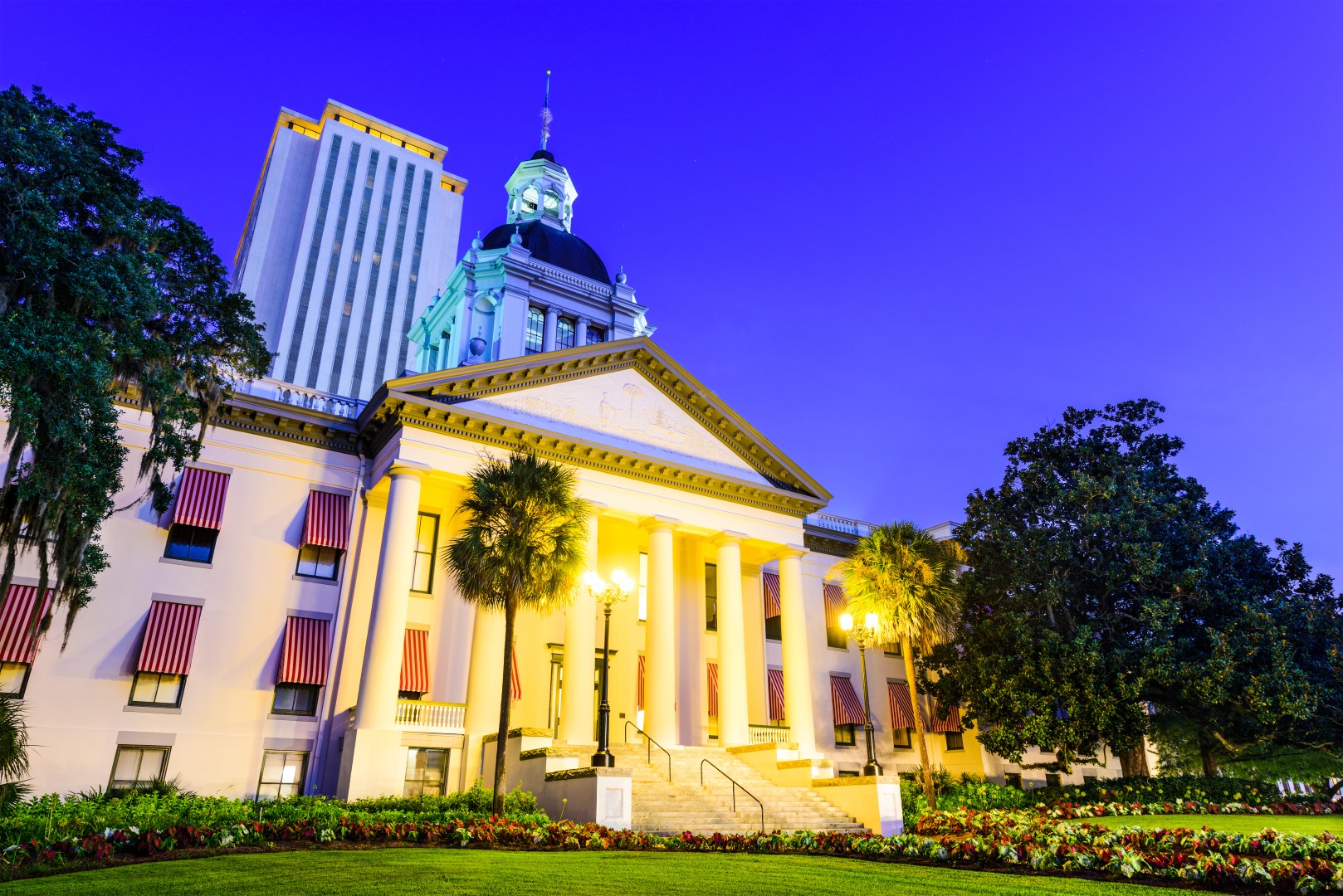 Sunburn – The morning read of what's hot in Florida politics.
By Peter Schorsch, Phil Ammann, Mitch Perry and Jim Rosica.
First up, before you read anything this morning, take a moment.
Former House Speaker Will Weatherford and yours truly will be leading a fundraising charge for Metropolitan Ministries today.
As you know, we did this two years ago after someone stole a trailer full of toys and food donated to Metropolitan Ministries' annual holiday charity drive.
Hundreds of aficionados of Florida Politics soon responded to the appeal to donate to the Tampa-based nonprofit.
Now, it's time to open your hearts and wallets once again.
Metropolitan Ministries needs at least 500 toys. Weatherford Partners pledges to match up to $5,000.
You can donate here, but please send us a copy of your gift so we can recognize it, and get the word out for more help.
To paraphrase Isaiah, let's make a shoot come up from the stump, and make a branch bear fruit.
– SITUATIONAL AWARENESS –
– @AP: Democrats say 3 provisions in GOP tax bill violate Senate rules and will be removed, forcing House to revote Wednesday
– @AdamPutnam: I'm thrilled to see the U.S. House including agricultural assistance in its emergency funding. This is the first bit of good news Florida agriculture has heard in months.
– @GoMeteoric: I am more proud of my wife today than anyone I've ever known. She has faced an all-out assault on her character and integrity. She is a warrior for truth and should be celebrated for doing what others didn't have the courage to do. I love you RPR.
– @ChrisLatvala: I am as proud today to be the son of @JackLatvala as I was yesterday or last month.
– @MCIMaps: Jack Latvala won't be Governor. I'd be shocked if he was a senator by the end of the year. This report is bad. Then again the man is crazy enough to go down kicking and screaming.
– @JKennedyReports: [email protected]'s spesh master prob cause finding on @JackLatvala has a lot of, yep, Rashomon. But also Elevator 13, his fondness for donuts, and other un-id'd women w/similar tales. A defender calls him "touchy-feely."
– @RosemaryOHara14: Sen. @WiltonSimpson says his aide told him, not long after it happened, that Sen @JackLatvala "had groped or touched her" on an elevator. So what did he do with that information?! Training – and more training – needed to make Florida's Capitol safe for women.
***Today's SUNBURN is brought to you by Spectrum Reach, the marketing platform of choice, connecting you to your target audience on TV, digital and mobile. With access to our powerful data and insights, solutions for every screen, and the best programming content on the top 50+ networks, we'll help you reach the right customers for your business. SpectrumReach.com #NeverStopReaching***
– L'AFFAIRE LATVALA – 
Sen. Jack Latvala "on multiple occasions" offered to trade his vote for sex with a female lobbyist, according to a report released Tuesday by the Senate, which recommends criminal prosecutors investigate the sexual harassment allegations against the veteran lawmaker.
The bombshell finding came toward the end of Special Master Ronald V. Swanson's report into a complaint filed by Rachel Perrin Rogers, a top legislative aide for future Senate President Sen. Wilton Simpson, in which she accused Latvala of sexually harassing her and assaulting her.
After interviewing dozens of witnesses for more than a month, Swanson found probable cause that Latvala has "inappropriate physical contact" with Perrin Rogers, pushing forward an investigation that could lead to the powerful senator's expulsion.
"The evidence demonstrated a progression in conduct, over time, from unwelcome comments and nonverbal behavior to unwelcome touching," Swanson wrote in the report.
Testimony about the votes-for-sex accusation, however, "raises issues of public corruption and ethics violations not within the scope of this report," Swanson wrote. The allegation "is supported by explicit text messages."
Allegations of "quid pro quo conduct (physical contact or sexual intimacy in exchange for support of legislative initiatives) made by a witness other than the complainant …, appear to violate ethics rules, and may violate laws prohibiting public corruption," he added, recommending "these allegations be immediately referred to law enforcement for further investigation."
What's next: The Senate Rules Committee is scheduled to sit in judgment of Latvala at a hearing in Tallahassee Jan. 11, two days after the start of the annual legislative session.
Latvala is going radio silent until at least the day after Christmas – The Clearwater Republican took to his Facebook page. "The timing of the special master's report tonight has created some special problems for me," the 66-year-old senator wrote. "I have a medical procedure scheduled for tomorrow/Thursday after which I have committed to go to Mississippi to see my stepdad and brother for the first time since my mother died this summer, then (I) will go be with my family for Christmas. "If there is one thing that I have learned the last couple months, it's the value of my family, so I am not going to let their holiday be consumed by politics," he added.
Rick Scott had no immediate comment Tuesday night, but his office said he would have something to say Wednesday. "We are reviewing it," spokesman McKinley Lewis said.
Adam Putnam calling on Latvala to resign: "Now that the investigation is complete and its findings of probable cause and the referral of the most serious allegations to law enforcement, it is time for Senator Latvala to resign. No person, in any setting — and certainly not in the state Capitol — should be subjected to this behavior."
Two Tampa Bay state Senators also calling on Latvala to step down: Dana Young: The findings by the Special Master report are very disturbing, particularly the recommendation that allegations of public corruption be immediately referred to law enforcement. The right thing for him to do at this point would be to step down so that we can focus on the business we were elected to do." Jeff Brandes: "The content of the report is deeply disturbing, and I find it very troubling. He should seriously consider stepping down."
Richard Corcoran referred reporters to his comments after the allegations against Latvala first surfaced. "The speaker stands by his past comments," Corcoran's spokesman Fred Piccolo said.
The Tampa Bay Times John Romano has a brutal column about Latvala here.
How L'Affaire Latvala is playing: POLITICO, Investigator recommends criminal probe of Latvala for sexual harassment, sexual 'quid pro quo' – "One of the most explosive findings in the report is that female lobbyists told investigators that they believed Latvala, one of the state's most powerful Republicans, wanted sexual favors for help with legislation." Miami Herald, Investigation concludes Florida Sen. Jack Latvala's conduct may be criminal – "In a stunning development, however, the special master also referred the case to prosecutors, concluding 'a witness other than Complainant, and seemingly confirmed in text messages' from Latvala that 'appear to violate ethics rules, and may violate laws prohibiting public corruption.'" WTSP, Report: Inquiry into sexual harassment, corruption allegations against Sen. Latvala can more forward – "The initial investigation, completed by retired judge Ronald V. Swanson and detailed in a Special Master Report to Senate leaders, recommended that 'the full range of available sanctions should be considered' … along with sexual harassment training for all senators and Senate staff, a review of Senate culture and an investigation into possible corruption." Tallahassee Democrat, Special master calls for sanctions against Sen. Jack Latvala – "Swanson also is recommending that allegations of quid pro conduct … be referred to the state Ethics Commission."The Associated Press, Report: Florida senator likely touched woman inappropriately – "The report will now be taken up by the Senate Rules Committee Jan. 11 … Latvala has said he has been known to tell some women they look "hot" but that he's never touched anyone against their will." Miami Herald, Now it's up to Florida Senate's Rules Committee to consider penalty against Latvala – "Latvala and his legal team could challenge the constitutionality of the rule in circuit court, a step that could have the effect of postponing any further action by the Senate … 'In the event of a finding of probable cause, we may have to seek relief in Leon County Circuit Court with regards to due process issues,' said Latvala's lead lawyer, Steve Andrews, before the report was released."
– D.C. MATTERS –
"Senate passes tax bill, with Rubio and Nelson splitting votes" via Alex Leary of the Tampa Bay Times – The U.S. Senate early Wednesday passed the GOP tax plan, with Florida Republican Marco Rubio joining the majority and Democrat Bill Nelson in opposition. The final vote was 51-48. The House already approved the $1.5 trillion deal but must take a final vote later today, handing the GOP and President Trump a major victory, even as the bill is unpopular with the public.
Florida reactions:
Marco Rubio: "If you work hard, pay your taxes and start a family, you are doing immense good for our country in a time when we need stable families more than ever. Including more of the working class in the child tax credit will make the difficult, but deeply important, job of raising kids on a limited budget just a little bit easier. And that is worth doing. It is my hope that by increasing access to the child tax credit I have helped lay the groundwork for an agenda that reconciles conservative goals with the realities faced by working-class American families. Today was the first step in a long journey ahead toward that end. And by voting in favor of this bill, I believe we are taking that step."
Rick Scott: "It is great news that Washington is following Florida's lead by cutting taxes for families. In Florida, we have cut taxes more than 80 times saving families over $7.5 billion, and today is an important step to return money back to Americans. It is also great news that the U.S. House of Representatives included Congressman Vern Buchanan's proposal for tax relief for Florida's citrus growers. Hurricane Irma decimated this iconic Florida industry, and I have continued to advocate for months for funding to help Florida's citrus industry fully recover. I look forward to the Senate's passage of tax relief."
Matt Gaetz: "Our outdated tax code has thrown a wet blanket over America's economic growth for decades, and an overhaul was long overdue. American families needed tax relief, and I am proud to have helped deliver it. The Tax Cuts and Jobs Act lowers taxes for American families and businesses and streamlines our burdensome, complicated and outdated tax code. Making taxes lower, fairer, and simpler for all Americans has been a priority of Congress for years, and today, the House took a major step toward achieving this goal. I look forward to the bill passing the Senate quickly, and letting Americans keep more of their hard-earned money."
Val Demings: "After a year in which Republican leaders have failed to pass a single meaningful improvement to our country, their one act is to bleed the middle class and working families dry, raise the cost of health care for millions of Americans, and hurt the economy. It has become politically incorrect to describe the true human impact of legislation like this, but the facts are clear: health care will become more expensive, taxes will increase for the middle class and working people, and big corporations will pocket the profits. This will lead to preventable deaths, hungry children and bankrupt families."
Dennis Ross: "Floridians stand a great deal to gain with this tax cut. They will be able to keep more of their money and they will have greater opportunities offered by a stronger economy. We've simplified the tax code, made it easier to create jobs, and delivered on a promise, with this bill, to make America great again."
Ted Deutch: "My colleagues haven't learned from the last time they tried to pass an unpopular bill – Trumpcare – that the American people expect them to put country over politics. Our job is to strengthen our country and improve the lives of the American people and help them succeed. Taking away health care and adding scores of additional giveaways to lobbyists in a tax code already stacked for the special interests clearly fails this test. I voted no."
"Disaster relief package would help citrus industry" via Jim Turner of the News Service of Florida – The U.S. House will consider providing $2.6 billion for lost farm crops as part of an $81 billion disaster-relief package, which has been attached to the latest short-term "continuing resolution" needed to keep the federal government open. The overall relief package, nearly double the amount requested in November by the White House to aid communities recently damaged by hurricanes and wildfires, comes after Florida Agriculture Commissioner Adam Putnam said last week there was no "plan B" for the state's citrus industry without federal assistance. "Today's announcement of proposed emergency funding for Florida agriculture is the first bit of good news we've heard in months," Putnam said in a prepared statement.
Assignment editors – Putnam will meet with members of Florida's congressional delegation and House leadership in Washington, D.C., today to discuss the U.S. House's proposed $81 billion disaster spending bill, which includes $2.6 billion for agricultural assistance.
"Rubio, Puerto Rico governor spar over tax reform" via Marc Caputo and Colin Wilhelm of POLITICO Florida – Rubio said he is "disappointed" in Puerto Rico Gov. Ricardo Rosselló for calling him out over the new Republican tax bill H.R. 1 (115) suggesting the commonwealth's leader is blame-shifting because of criticism of his job performance. The disagreement between the two leaders centers on provisions of the new bill that could put companies in Puerto Rico at a competitive disadvantage because they would be treated as if they're offshore firms subject to higher taxes than mainland-based corporations. Rosselló threatened political retribution when he said he was "very disappointed with the fact Senator Rubio is going to be voting for this tax bill particularly when we had the opportunity to address the potentially devastating effects on Puerto Rico." Rubio said he was surprised by the remarks because he helped Puerto Rico defeat a "truly devastating" measure in the bill: a tax on subsidiaries designed to prevent corporations from avoiding taxes by stashing money overseas. But a similar provision passed the Senate — albeit with lighter penalties — and Rubio said that Rosselló then shifted his attention to another issue concerning the taxation of intellectual property that negatively affects the island. By that time, Rubio said, it was too late.
***Nursing home care is better in states with a Certificate of Need process, because it ensures seniors have access to the right type of care where in the areas they need it most. The best way to ensure a high-quality, long-term care sector that balances the need for nursing home care and home and community-based services is to preserve Florida's Certificate of Need process. That's why everyone who cares about Florida's elders should reject the Constitution Revision Commission proposal to eliminate Certificate of Need in Florida.***
– CAPITOL INSIGHT –
"Supreme Court decides to punt away HB 7069 lawsuit" via Jim Rosica of Florida Politics – In a 4-3 decision, the Florida Supreme Court Tuesday handed over a constitutional challenge to a contentious education law to a local court to handle. Without explanation, the Supreme Court transferred the matter (SC17-1996) to the 2nd Judicial Circuit, headquartered across the street from the Capitol. School Board of Alachua County v. House Speaker Richard Corcoran "involves a challenge to an education bill (HB 7069) passed by the 2017 Legislature," the case's official summary says. A group of school boards want the court to block the law, championed by Corcoran.
"Debbie Mayfield warns of parallels between Washington train wreck and Florida concerns" via Scott Powers of Florida Politics – "I do not want something that  happened in Washington state to happen in the state of Florida and then we go back and say, 'well, we coulda, shoulda, woulda,' on state legalization that is our responsibility as state legislators for the safety of our citizens," Mayfield said. Mayfield has been pushing legislation that would make Florida's planned private, higher-speed-rail passenger train, Brightline, fall under both state and federal purview for safety requirements. Mayfield was openly wondering whether the federal standards were enough to prevent Monday'sWashington derailment — that Amtrak train's very first run. At least three people were killed, and nearly all the 80-some other people on the train were injured when it went off the rails, and much of the train off a bridge onto an interstate highway.
"Florida may raise tobacco-buying age to 21" via Gray Rohrer of the Orlando Sentinel – Altamonte Springs Republican Sen. David Simmons is sponsoring SB 1288, which would increase the minimum legal age from 18 to 21 to buy cigarettes, tobacco chew and electronic vaping devices and products. "Raising the age limit for smoking to 21 years is essential if we are serious about saving lives and reducing the cost of health care," Simmons said. "In addition to the tragedy to smokers and their families caused by lung cancer, coronary heart disease, stroke and emphysema, cigarette smoking burdens America's health care system by nearly $170 billion annually in direct medical care for adults, according to the Center for Disease Control." The penalty would be 20 hours of community service for a first offense, and 40 hours for a second offense within a year. Vendors who sell tobacco to underage consumers would be hit with fines of up to $500 for a first offense, and up to $1,000 for a second offense.
"With program set to end, Victor Torres, other Democrats seek extension to Puerto Rican housing" via Scott Powers of Florida Politics – With the scheduled end coming for a federal emergency housing voucher program being used by Puerto Ricans displaced by Hurricane Maria, state Sen. Torres and several other Democratic lawmakers are urging Puerto Rico Gov. Rossello to ask the federal government for an extension. The program provides temporary housing vouchers for people who've fled the island because of the devastation which still plagues Puerto Rico. But housing assistance in Florida is only available to those Puerto Rican evacuees if the governor of Puerto Rico requests it, and his previous request expires Jan. 15. Torres and some other Democrats in the Florida Legislature sent a letter to Rossello urging him to ask the Federal Emergency Management Agency for an extension of the Transitional Sheltering Assistance Program, and to request other FEMA housing assistance for Puerto Ricans who've fled to Florida.
Save the date – State Sen. Travis Hutson and state Rep. Paul Renner, both of Palm Coast, join Farm Share to host a free food distribution Saturday, Jan. 6, at the WE Harris Community Center, 400 Harris St. Distribution begins 9 a.m. and is available on a first-come, first-served basis.
– NOTES FROM THE CAMPAIGN TRAIL –
Happening tomorrow – Former Miami Beach Mayor Philip Levine, a Democratic candidate for Governor, is hosting a community holiday luncheon in Miami for the Overtown community. Lunch event begins 12:45 p.m. at 2215 NW. 1st Pl. in Miami.
"Lawrence McClure cruises to win Hillsborough House race" via Jim Saunders of the News Service of Florida – Keeping the seat in Republican hands, Dover businessman McClure captured 54.5 percent of the vote, will replace former Rep. Dan Raulerson, who resigned from the District 58 seat this summer. Republicans have long represented the eastern Hillsborough County area, and McClure, a partner with the firm Streamline Environmental, Inc., offered a conservative platform, including backing Second Amendment rights, opposing abortion and supporting school choice. McClure topped three other candidates, with Democrat Jose Vazquez receiving 33.8 percent of the vote, unaffiliated candidate Ahmad Hussam Saadaldin receiving 8.5 percent and Libertarian Bryan Zemina receiving 3.2 percent … The election came three weeks before the Jan. 9 start of the legislative session.
Tweet, tweet:
Congratulations to Rep. McClure on a great win tonight! Looking forward to serving with you. Take some time to enjoy the holidays—session will be here before you know it.

— Chris Sprowls (@ChrisSprowls) December 20, 2017
Miami-Dade Commissioner Daniella Levine Cava endorses Jose Javier Rodriguez for CD 27 – "I have spent more than four decades fighting for families and communities, and to make sure that everyone in Miami-Dade County has a voice," Cava said in a statement. "Public service and integrity have been core to my work, from my time serving abused children, then leading Catalyst, and now representing you on the Miami-Dade County Commission. Now more than ever we need that same focus on service and integrity in Washington. That's why I'm endorsing Jose Javier Rodriguez … Jose Javier is a seasoned activist with a track record of service, integrity and success. He's the real deal. That's why we need him in Congress."
"Ricky Shirah files to run for House seat" via John Chambliss of NewsChief.com – Shirah, a familiar name to many Lakeland voters, has filed to run in the special election for the House District 39 seat. The Kathleen Democrat has run five times for a Lakeland City Commission seat. He recently lost a race for the city's at-large district seat. Asked why he keeps running, Shirah, 63, said he feels strongly about serving the public in an elected position. "I really feel passionate about this," Shirah said. "It's time for a Democrat to do something, especially in this area." Shirah was talking about the District 39 seat, which covers portions of Polk and Osceola counties. The special election was sparked when former state Rep. Neil Combee began a new job as state director of the U.S. Department of Agriculture's Farm Service Agency in November.
"Democrat Sara McFadden files against incumbent Bob Rommel" via Lobby Tools – McFadden has filed to run for the House District 106 race. She is the first Democrat to run for HD 106 since it was redrawn in 2012. McFadden is a grassroots activist who founded the eight-county Coastal Coalition. In March she was appointed as a vice chair of the Florida Democratic Party.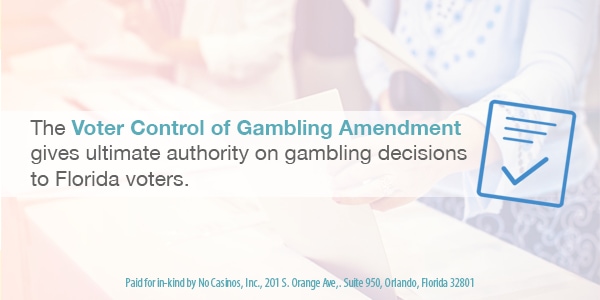 Save the date – Republican Reps. Travis Cummings of Orange Park and MaryLynn Magar of Tequesta are holding a fundraising reception Monday, Jan. 8, beginning 5 p.m. at the Governors Club Library Room, 202 S. Adams St. in Tallahassee. RSVP to Katie Ballard at (954) 803-3942 or [email protected]
– STATEWIDE –
"Delay sought in Morgan & Morgan false advertising case" via Jim Rosica of Florida Politics – The Pennsylvania law firm suing the Orlando-based Morgan & Morgan law firm on a false advertising claim is asking a federal judge to postpone a hearing in the case. The Rosenbaum & Associates personal injury firm, which filed suit in Philadelphia, wants more time for its expert to review copies of Morgan & Morgan's television commercials … The firm Monday asked for a Jan. 4 hearing on its motion for preliminary injunction to be moved to some time in February, court records show. Rosenbaum & Associates alleges that Morgan & Morgan's well-known ads, found on billboards and buses all across Florida, are "misleading" potential clients in the Keystone State.
"State challenged on methadone licenses after campout" via Dara Kam of the News Service of Florida – Florida officials' first-come, first-served system for dozens of new methadone-treatment licenses resulted in applicants camping out in tents with sleeping bags, coolers and, in one case, a gun, to be first in line. Pictures of applicants lounging in chairs outside the Department of Children and Families headquarters in Tallahassee are among the documents filed by methadone-treatment providers in a challenge to an emergency rule that resulted in the type of activities usually associated with fans lining up for tickets to a concert or a major sporting event. Instead, the people camped out were vying to be first in line as workers at the state agency unlocked the doors at 8 a.m. Oct. 2, when the application period for the methadone-treatment licenses opened. Three nonprofit treatment providers who lost out on getting some of 49 new licenses are arguing, in an administrative challenge filed Dec. 11, that the Department of Children and Families wrongly created an emergency rule that is unfair to potential vendors and could leave poor drug addicts in the lurch. At least 16 other providers are expected to join the challenge.
PSC asks for more comments on utility storm readiness – The request comes as part of the Public Service Commission's review of 2017 utility hurricane preparedness and restoration actions. Specifically, the PSC wants to hear about "vegetation management, undergrounding of electric facilities, and utilities' coordination and communications" during emergencies. PSC Chairman Julie Brown said: "we're drilling down another level to reach more stakeholders, who can provide an even broader perspective." Comments are due by Feb. 20 and are limited to 25 pages, excluding attachments.  All comments will be public record and posted to the PSC's website. For more information, visit www.floridapsc.com and go to "Review of Electric Utility Hurricane Preparedness and Restoration Actions Comments" under Hot Topics.
"Grand jury: Enough evidence for charges in FSU pledge death" via Joe Reedy of The Associated Press – The Leon County grand jury issued a 17-page presentment order that left the decision about charges up to the state attorney's office or a future grand jury. It also said evidence still needs to be reviewed in the investigation into Andrew Coffey's death. … The presentment establishes a timeline and how Coffey died. County Medical Examiner Dr. Lisa Flannagan said in testimony that the 20-year old Coffey, who was a junior and a pledge at Pi Kappa Phi, died of alcohol poisoning and had a blood-alcohol level of .447 at the time of the autopsy. Coffey died Nov. 3 after he was found unresponsive after a party the night before. The "Big Brother Night" party was held at an off-campus home.
Tweet, tweet:
One question for #FSU Prestident Thrasher is whether in wake of the grand jury report FSU takes action against those fraternity brothers who refused to cooperate & considers whether to kick them out of school.

— Gary Fineout (@fineout) December 20, 2017
"Tallahassee budget, ethics watchdogs start new political action committee" via Jeff Schweers of the Tallahassee Democrat – The leaders of a new political committee created to elect city and county commission candidates have a strong conservative pedigree, but they say their new organization is meant to be non-partisan. "We want to attract people from all parties who hold in common the desire to elect candidates, whether Republican, Democrats, or no party affiliation," said J. Russell Price, a commercial real estate developer who chairs the new group, Moving Tallahassee Forward. "It is imperative that we elect bold individuals who will provide the leadership to re-establish community trust in our local government," said Price, a commercial real estate developer. "Tallahassee is a great city that deserves great leadership." Other officers on the committee are J. Brent Pichard, vice-chair and Catherine Baer, secretary-treasurer. Pichard also is president of the Capital Conservatives, a local political group that meets regularly to talk about current topics. Baer is chair of the Tea Party Network and a member of the citizens' committee that created the Tallahassee ethics ordinance approved by voters in 2014.
"Plastic surgery deaths highlight need for specialty board certification" via Florida Politics – With an alarming rise in potentially deadly, yet popular, cosmetic surgeries —  performed by uncertified practitioners — public health officials are urging extra caution before undergoing procedures such as liposuction and the "Brazilian butt lift" (BBL). While all surgery holds some degree of risk, the danger posed by non-board-certified physicians is considerably higher. Board certification serves as an unbiased, third-party verification that a physician has the skill, knowledge, and experience necessary to hold the practitioner out as an expert in specific medical specialties. The American Board of Medical Specialties is the leading not-for-profit organization overseeing physician certification in the U.S. As such, ABMS sets standards for its two dozen member boards for education and professional evaluation, assessment and certification of physician specialists. When selecting a physician, patients should always check credentials — including board certification. One of the best resources is certificationmatters.org, a website maintained by the ABMS. There, patients can see if a physician is board certified by an ABMS board.
– MOVEMENTS –
"U.S. Senate confirms Carlton Fields attorney for top EPA legal post" via Janelle Irwin of the Tampa Bay Business Journal – The Senate has confirmed Matthew Leopold as general counsel of the Environmental Protection Agency. Leopold, who has worked in Carlton Fields' Tallahassee office since 2015, will serve as the highest ranking legal adviser to the EPA. Trump nominated Leopold in September. Leopold's handled environmental, energy and water law cases for Carlton Fields. The law firm has a strong presence in Tampa employing dozens of attorneys and legal advisors. Leopold formerly served as General Counsel of the Florida Department of Environmental Protection and was an attorney for the U.S. Department of Justice Environmental and Natural Resources Division.
Ashley Stacell, Capitol Strategies Consulting: Lee County Public Schools
Nick Iarossi, Capital City Consulting: Applied Underwriters
– ALOE –
"Florida police 'elves' distribute cash during traffic stop" via The Associated Press – … handing out some $4,200 to unsuspecting residents. Ocala police officials said Operation Secret Santa was made possible by 14 anonymous donors. Earlier this month, four officers who were dubbed as "elves" sought out the unlikely suspects. The officers handed out gifts of up to $200 in cash through traffic stops, in parking lots, at bus stops and in parks. In a couple of cases, the connections were "pre-planned" by officers who alerted the "elves" to residents who were going through a difficult time.
#SheSaidYes – Congrats to attorney Ali Hengesbach and Sachs Media Group's Herbie Thiele on their engagement.
Weekend wedding – Our best to Jenna Simonetti and James Kotas, who were married this past weekend during a sunset ceremony in the Keys before a handful of friends and family.
Happy birthday to one of St. Petersburg's finest citizens, Greg Holden. Also celebrating today are Kelly Skidmore and Jenn Stutler.