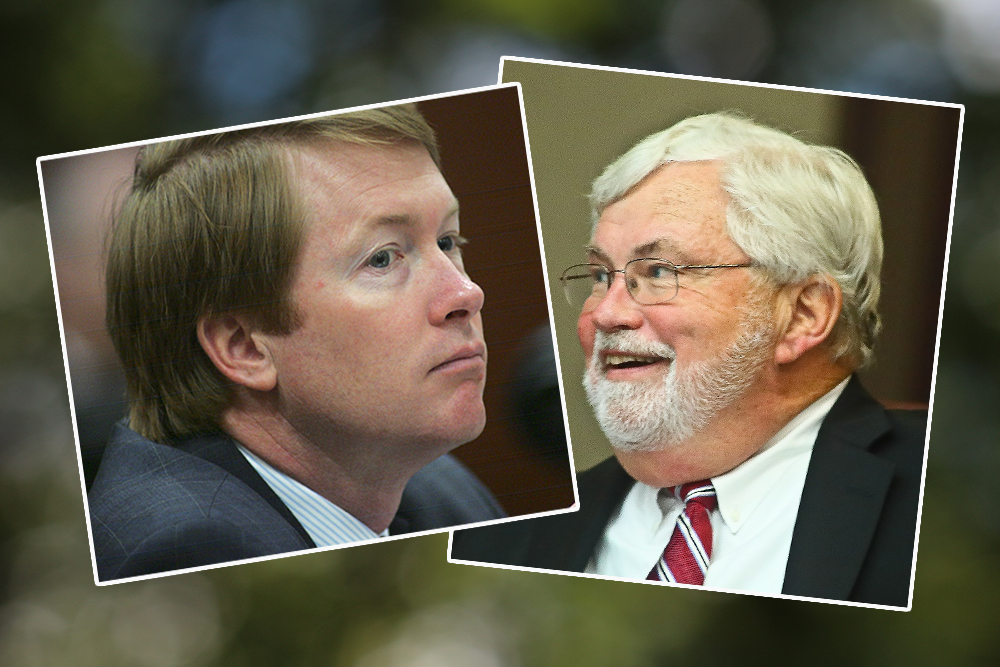 Update:
Jack Latvala resigned from the Senate Wednesday afternoon. In a resignation letter to Senate President Joe Negron, Latvala wrote: "I have never intentionally dishonored my family, my constituents or the Florida Senate.
"My political adversaries have latched onto this effort to rid our country of sexual harassment to try to rid the Florida Senate of me."
__
Agriculture Commissioner Adam Putnam called on Sen. Jack Latvala to resign for the first time following a damning report by an independent Senate investigator that could lead to criminal charges.
"No person, in any setting — and certainly not in the state Capitol — should be subjected to this behavior," Putnam said in a statement.
Putnam is the front-runner in the governor's race and is facing Latvala for the 2018 GOP nomination.
While they are political opponents, Putnam shied away from calling on him to resign when the sexual harassment allegations first came to light early in November. Instead, he said the Legislature should investigate and "ensure victims may be heard without fear or reprisal."
After special master Ronald Swanson released the report on Tuesday, Putnam quickly changed his tone. After interviewing dozens of witnesses, Swanson found probable cause that the powerful Clearwater senator inappropriately touched Rachel Perrin Rogers, a top Senate aide, for several years. He also found probable cause that the powerful senator engaged in other sexual misconduct with female lobbyists, including offering to trade his vote for sex.
The sexual "quid quo pro" finding, Swanson wrote, was confirmed in text messages and may violate public corruption laws. He recommended the matter be "immediately" referred to law enforcement.
"Now that the investigation is complete and its findings of probable cause and the referral of the most serious allegations to law enforcement, it is time for Senator Latvala to resign," Putnam said.