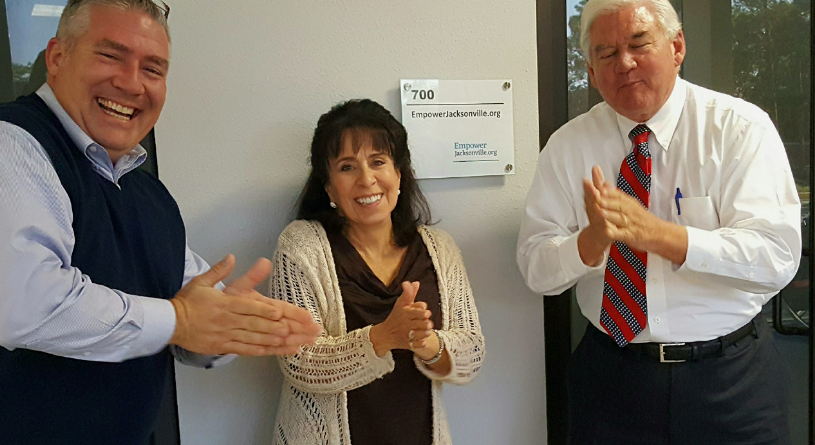 One of the under-the-radar political stories of the 2018 cycle in Northeast Florida: the move by religious conservatives to overturn Jacksonville's LGBT protections.
Empower Jacksonville, a political action committee, brought in $10,100 in November — pushing it to $31,430 raised and just over $23,000 on hand.
Empower Jacksonville seeks to have two ballot items next August. The first: a referendum to change the city's charter to allow citizens to challenge any law via referendum.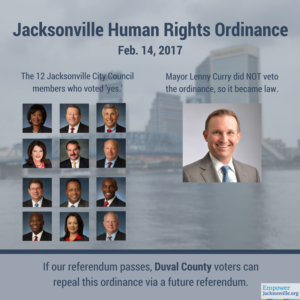 The second measure: a straw ballot on whether or not the HRO should be subject to a citizen referendum. The specific area of contention: the additions to the law this February, not the previously extant law.
Those additions: protections of LGBT people in the areas of housing discrimination, workplace protections, and public accommodations.
The bill has carve-outs and caveats: protections for churches and church schools, businesses with under 15 employees, and no possibility of prison time for violating the ordinance. The Jacksonville Human Rights Commission handles investigations.
There have been a couple of violations claimed, both on the grounds of housing discrimination; in other words, the dread specters of people exploiting the ordinance to make dubious claims have yet to come to pass in the ten months since it has been law.
Nonetheless, for those on the religious right, it's a matter of principle — and political activism.
The group is collecting petitions currently; as one would suspect, churches will be a primary collection point.
Empower had an organizational meeting Tuesday evening at the Salem Centre. Expect a ramp up for petitions in the months ahead.