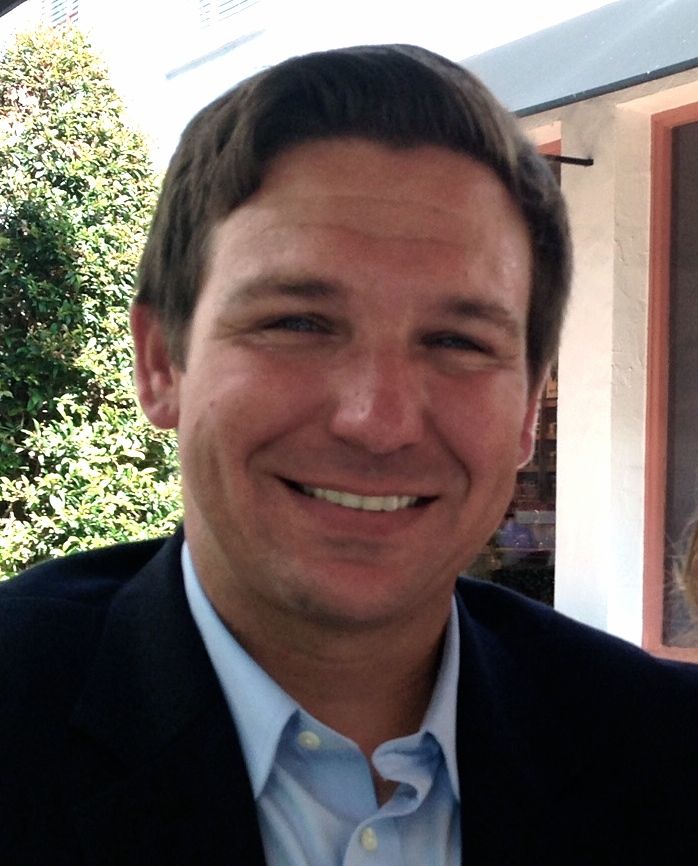 President Donald Trump's decision to move America's embassy in Israel to Jerusalem has a congressional sponsor, U.S. Rep. Ron DeSantis, who's been pushing the issue for several years.
DeSantis, the Republican from Ponte Vedra Beach, introduced a bill Thursday to have Congress declare Jerusalem as the capital of Israel and to seek to move the United States embassy there by the beginning of 2019.
The bill immediately attracted 28 co-sponsors, including Republican U.S. Reps. Matt Gaetz of Fort Walton Beach and Ted Yoho of Gainesville.
Internationally and nationally, the move is seen as a divisive issue because of the divided status of Jerusalem, both currently and historically, and its critical role in peace negotiations. That divisiveness has partisan roots in the United States, but many Democrats, notably U.S. Reps. Debbie Wasserman Schultz of Weston and Ted Deutch of Boca Raton, advocate U.S. recognition of Jerusalem as the capital of Israel.
DeSantis has introduced similar bills in the past. This one, labeled "The Recognition of Jerusalem as the Capital of the State of Israel Act," is aimed at supporting and reinforcing Trump's declaration earlier this month. It states that it is U.S. policy to recognize Jerusalem as the undivided capital of Israel and expresses the sense of Congress that the President shall relocate the U.S. Embassy in Israel to Jerusalem by January 1, 2019.
"Instead of addressing ongoing international conflicts and working to uphold human rights, the United Nations is holding an emergency session in order to indulge its pathological anti-Israel bias," DeSantis said in a news release issued by his office. "I am proud to stand by our friends in Israel and to follow up on President Trump's historic recognition of Jerusalem as Israel's eternal capital by introducing the Recognition of Jerusalem as the Capital of the State of Israel Act. For decades, the United States has worked hand in hand with our allies at the UN to provide hundreds of millions in foreign aid, but as President Trump said yesterday, 'we're not going to be taken advantage of any longer.' Congress should take this vote into consideration as we determine which allies are deserving of our generous foreign aid."