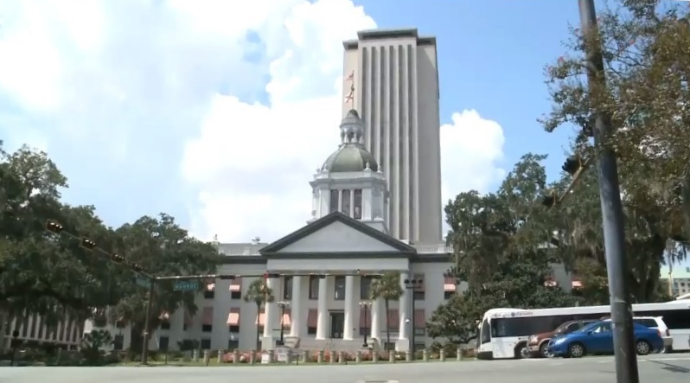 Sixty Days — A prime-time look at the 2018 Legislative Session
The Last 24
Sen. Kevin Rader filed legislation expressly allowing dog trainers to give anabolic steroids to racing greyhounds.
Rep. Bill Hager has proposed creating a task force to look at options for moving the Capitol, executive branch offices and Legislature.
Democratic candidate for Governor Gwen Graham wrote a $1,200 check to Gov. Rick Scott for information on Hurricane Irma-related deaths at a Hollywood nursing home.
GOP Attorney General's candidate and state Rep. Jay Fant filed a bill to protect wartime monuments from being moved except for "repair."
The U.S. Supreme Court refused to consider whether different tax rates for satellite and cable-television services is constitutional.
South Florida's community college presidents are fighting a bill they say would hurt low-income people and minorities who make up the majority of their student bodies.
Quote of the Day
"The Office of Open Government was moved up to the … 16th floor, which is symbolic today." — Matt Harringer, campaign spokesman for Gwen Graham, as she got ready to turn over a $1,200 check for a public records request. The office used to be on the Capitol's plaza level.
Bill Day's Latest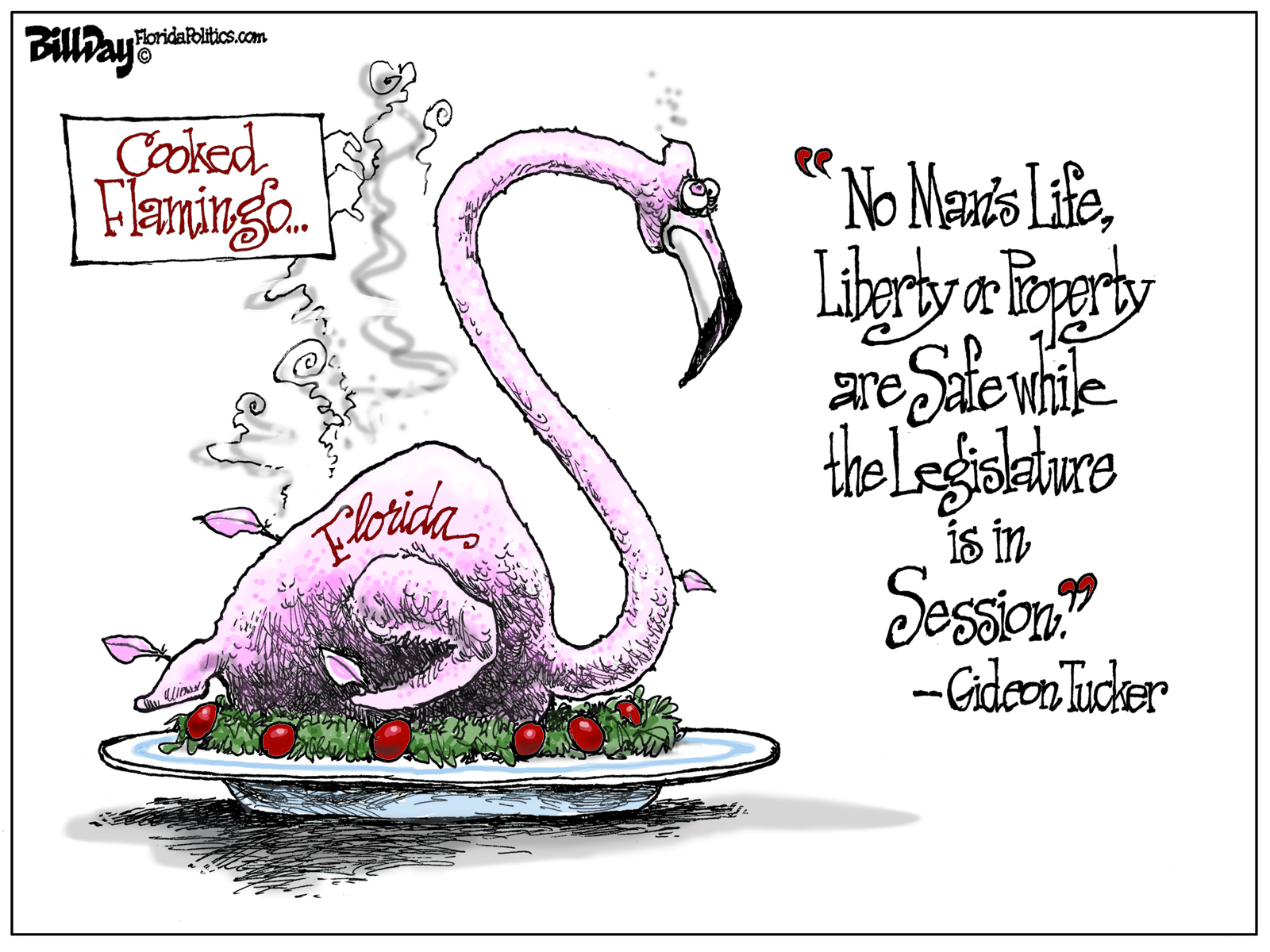 3 Questions
Sen. Rob Bradley, a Fleming Island Republican, moved to the Appropriations Chair last year when Sen. Jack Latvala relinquished the position.
Bradley discussed the path ahead this Legislative Session, and issued a strong endorsement of Gov. Rick Scott for U.S. Senate, in answering our three questions.
FP: What kind of traction is there for priority projects, such as Florida Forever? Have you talked to Governor's office about these priorities?
RB: We've had productive budget discussions with both the Governor and the House. There is a path forward where everyone's priorities are accommodated.
FP: Most people think Scott is all but running for Senate. What skill sets do you think he'd bring to the table after eight years in Tallahassee? Should there be a more competitive primary than what is emerging?
RB: I hope Governor Scott runs for the Senate and believe he will. If he does, I will be one of his most vocal supporters. I would urge others to stay out of the primary- it's going to a bruising general and we need to save all of our resources for the battle with Sen. Nelson.
D.C. could use Governor Scott's ability to focus on the big picture- he will focus D.C. on job creation and budget discipline.
FP: Based on your read of committees this year, does Session end on time? Why or why not?
RB: Session will likely end on time. It all depends on the timely completion of the budget. There is much commonality between the budget priorities of the Senate and the House. We should be able to resolve any minor differences between the two sides and finish on time.
Lobby Up
Holland & Knight lobbyists Mark Delegal, Josh Aubuchon, and Andrew Marcus have registered to lobby for Applied Underwriters, Inc.
The firm, a Berkshire Hathaway company, "designs financial services and workers' compensation solutions to meet the real needs of small and mid-sized businesses nationwide," according to its website.
"We are seeking to amend the insurance code to allow for an innovative workers' compensation product to be offered to larger employers," Delegal told Florida Politics.
"The product will provide a shared savings model where, when losses are below target, the businesses will receive a payment," he added. "But if losses exceed the target, the business will be surcharged. Businesses with safe workplaces will have capital available to reinvest and hire."
Breakthrough Insights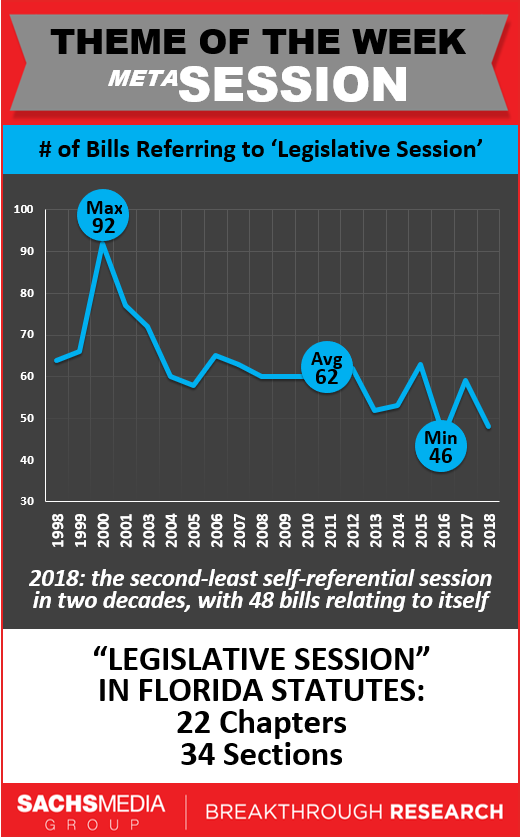 The Next 24
Republican Sen. Denise Grimsley will be holding a 7:30 a.m. fundraiser in her bid to become the state's Agriculture Commissioner. That's at Florida Financial Strategies, 111-B East College Ave., Tallahassee.  
State Rep. Bob Cortes, Speaker of the Puerto Rico House of Representatives Carlos J. "Johnny" Méndez Núñez and Puerto Rican House members will hold a media availability at 8:30 a.m. in Room 333 of the House Office Building to express gratitude to the State of Florida's response to the devastation caused by Hurricane Maria and offer their perspectives on recovery.
Florida House Democrats will hold a pre-Session caucus meeting tomorrow at 9 a.m. in the Democratic Office, Room 316 (Large Conference Room) of The Capitol.
The Senate will convene ceremonially to start the 2018 legislative session. That's at 9:30 a.m., Senate chamber, the Capitol. The House will then convene ceremonially at 10 a.m., House chamber, the Capitol.
That's followed by Gov. Rick Scott giving his annual — and last — State of the State address during a joint session; it's the traditional kickoff for the 60-day Session. That's 11 a.m., House chamber, the Capitol.
Progressives gather at The Capitol for the annual "Awake The State" rally, part of a series of statewide actions "promoting a just state budget," the group said. That's immediately after the governor's State of the State address and the Democratic response (approximately noon), 4th-Floor Rotunda, The Capitol.
Then starts a slew of first-day committee hearings. Here are a couple of notable ones:
— The House Transportation and Infrastructure Subcommittee will consider a bill to make texting while driving a "primary" traffic offense. That's at 1 p.m., Reed Hall, House Office Building, the Capitol.
— The Senate Commerce and Tourism Committee will consider a proposal, filed by Sen. Lauren Book, to allow restaurants to receive tax credits of as much as $300 for installing baby-changing tables. That's at 4 p.m., 110 Senate Office Building, the Capitol.