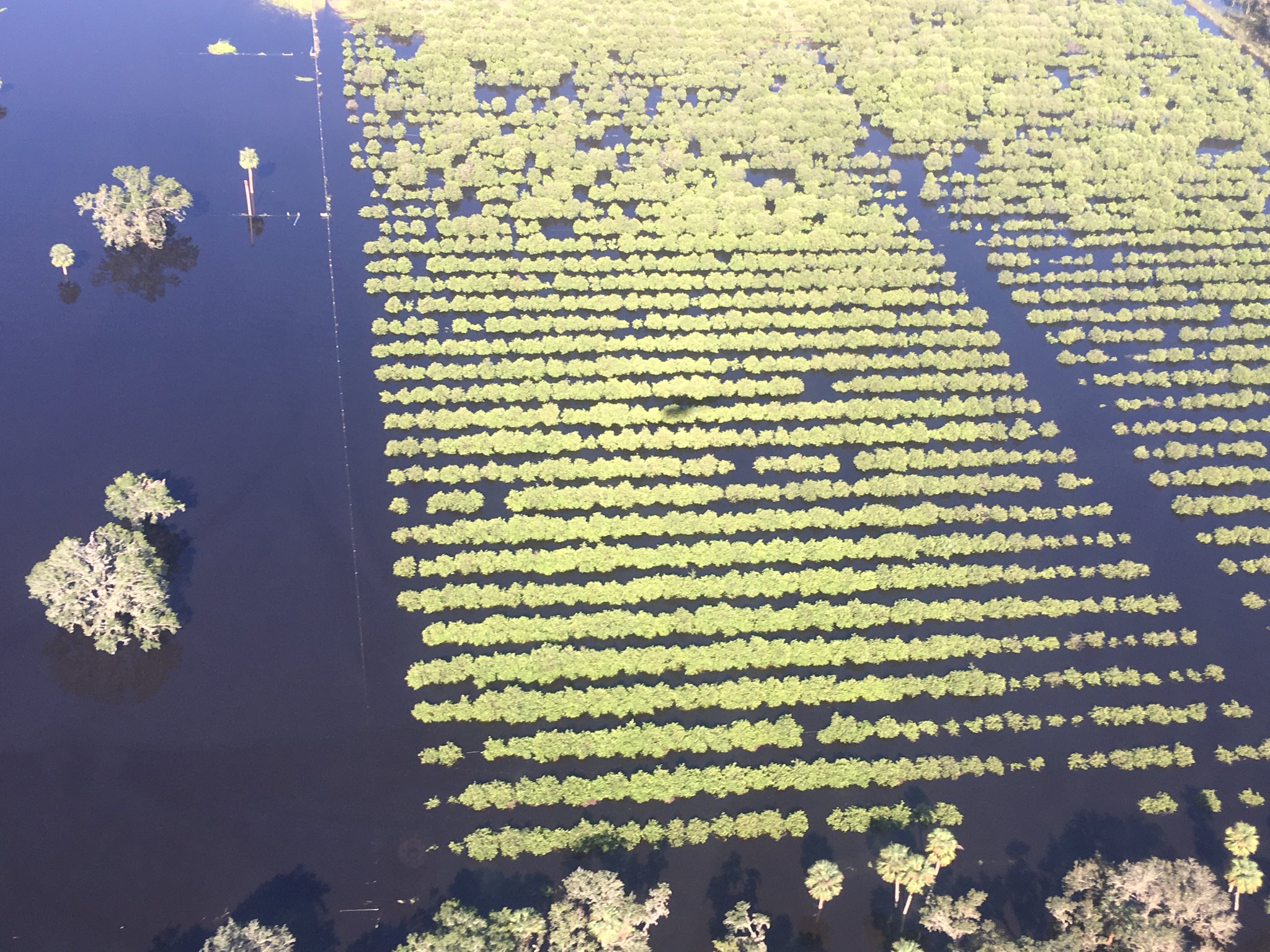 Recent Florida citrus estimates are steady for the first time since Hurricane Irma struck Florida.
The U.S. Department of Agriculture's January estimates reflect no change from December's, marking the first stable citrus forecast since the storm.
The USDA in October forecasted 54 million boxes of oranges for 2017-2018 production. In November, that forecast dropped to 50 million followed by another decrease in December to 46 million – an estimate that remained for January's forecast.
And yet, while seemingly stable, the forecasts are dismal.
Florida Department of Citrus Executive Director Shannon Shepp said the state's citrus industry still faces its lowest forecast in more than 75 years.
The monthly forecasts are best guesses; the real numbers come after the growing season ends. It's those figures that tell the story of citrus in Florida.
Along with Irma, the state's citrus industry has been hit by the citrus greening epidemic. The so-far incurable disease attacks the fruit, causing it to turn green and bitter, and eventually killing the tree.
"While the temporary comfort of a stable forecast gives us a moment to breathe it doesn't hide the fact that this industry remains in crisis due to the impact of Hurricane Irma," Shepp said.
In the 2016-2017 season, Florida produced close to 69 million boxes of oranges. Florida growers are looking to the state and federal government for remedy.
"Florida's iconic citrus industry and its growers continue to struggle with the unprecedented damage caused by Hurricane Irma," Agriculture Commissioner Adam Putnam said in a separate statement.
"This damage, combined with the cumulative impacts of citrus greening, leaves Florida's growers in desperate need of support," he added. "I will continue to work with Gov. (Rick) Scott and leaders in Washington to get Florida's growers the relief they need to rebuild and replant."
The U.S. House of Representatives passed an $81 billion disaster spending bill. A $2.6 billion agricultural assistance package for Florida growers was included in that bill.
State estimates reported an estimated $2.5 billion crop loss to Florida growers following Irma. The state's recurring message is that the storm "could not have been more lethal" to Florida citrus.
Scott's proposed "Securing Florida's Future" budget recommends $22 million for the Sunshine State's citrus industry. Lawmakers are sure to address the situation when crafting their own budget this Legislative Session.