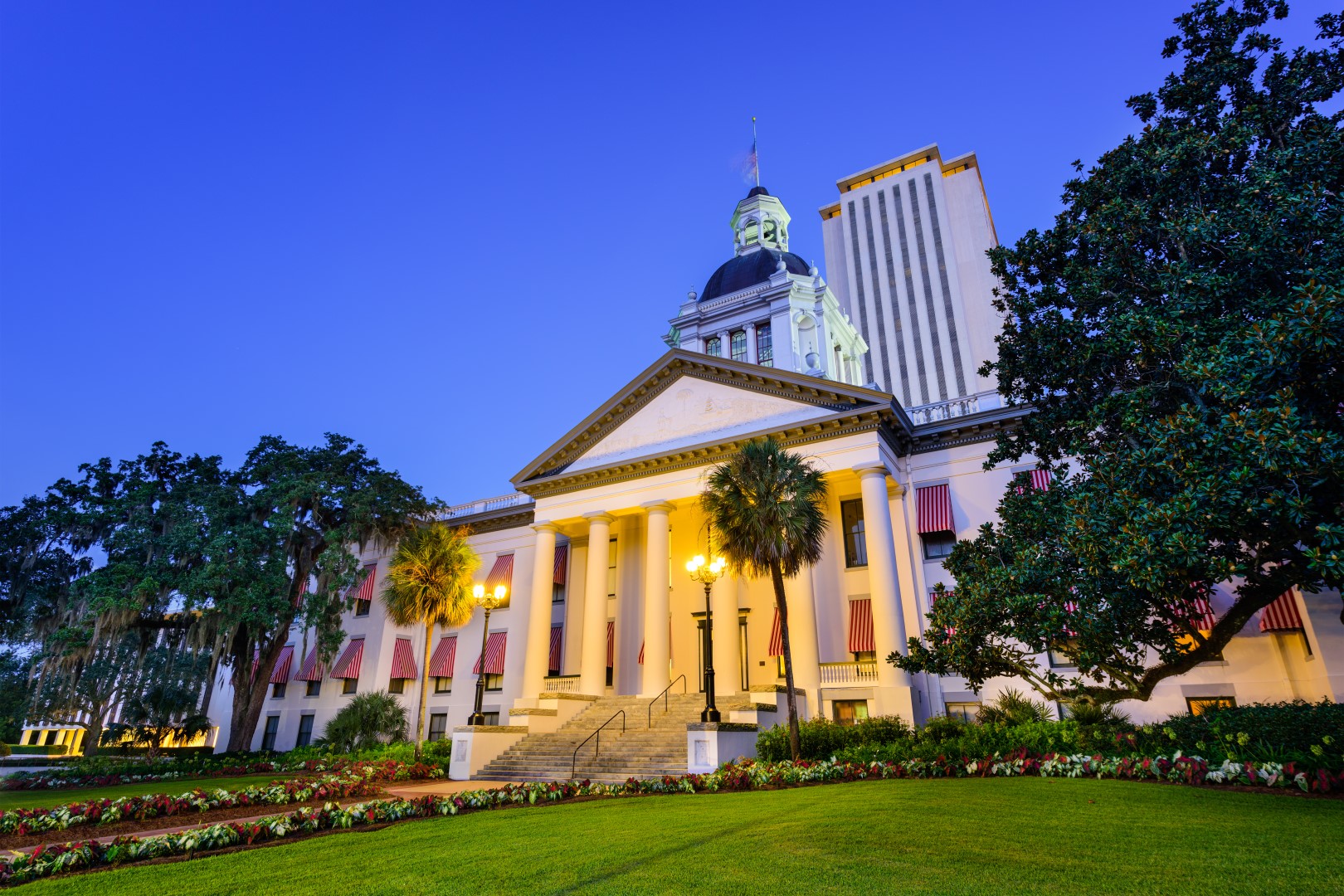 The Senate Commerce and Tourism Committee voted unanimously Tuesday for a bill by Sen. Lauren Book (SB 376) that would include in the Worker's Compensation Law benefits for first responders who sustain mental or nervous injuries such as PTSD in the line of duty.
The forward momentum for the bill got the attention of CFO Jimmy Patronis, who put out a statement Tuesday evening:
"The numbers don't lie. More than 15 percent of firefighters reported having made at least one suicide attempt during their time in the fire service, compared to about 2 percent of the general population. Forty-six percent of firefighters reported having thought about suicide, compared to about 5 percent of the US population. These statistics are alarming and this is what we are fighting to change this session.
Our first responders arrive on any emergency scene without hesitation, without question. We can only imagine how difficult it is to face what they see daily. I'm putting the full weight of my office to increase benefits this legislative session for our first responders who suffer from PTSD. It's time Florida step up for our fearless first responders."
The Senate Commerce Committee voted 9-2 in favor of a bill, SB 920, that would authorize up to 208% annual interest rates for loans that are larger and have longer terms than the payday loans Florida law currently allows.
That move drew the ire of the The Florida Alliance of Consumer Protection, which thanked the two no-votes – Sens. Rene Garcia and Annette Taddeo – in a statement from Director Alice Vickers condemning the bill:
"Florida is already flooded with harmful, debt trap loans. The payday lenders believe they can sneak this one in, but we're not having it. Loans that are designed to trap people in long-term debt at triple-digit interest rates are counter to what any person or group wants if they have the best interests of Floridians at heart. Payday lenders, unfortunately, are not among those groups."
FACP also included a quote from Rev. James T. Golden, social action director of the AME Church:
"I am extremely disappointed in those Senators who supported a bill today that negatively impacts Black and Brown people in this state. They voted against the interest of Black and Brown people. There are too few people who have too much power to impact the lives of too many people with no power, when you define power as having the money needed to control the outcome. But, I have great faith, that before the end of this legislative session that enough people without money will demonstrate the power of faith."
Short term rentals, such as those offered by Airbnb, were also a subject of discussion in Tallahassee Tuesday, as dozens of sign-wielding advocates gathered at the state Capitol to demonstrate in favor of bills that would end the 'patchwork' of local regulations governing the peer-to-peer business.
The Florida Restaurant and Lodging Association put out its own opinion on the matter via President and CEO Carl Dover:
"FRLA's more than 10,000 members represent a wide range of lodging accommodations, from bed and breakfasts and independent operators to corporate chains, who all share one common goal – keep visitors coming to Florida. While it's absolutely critical in this day and age for our industry to embrace modern rental technology, unregulated short-term rentals pose a serious risk to both our tourists and residents. We urge our lawmakers not to put Florida's world-class lodging reputation at risk for illegal commercial operators. FRLA looks forward to continuing the conversation and working closely with our legislators to protect our visitors and consumers."
CARE FL, the main group opposing the All Aboard Florida passenger train project, cited the third death in six months of a person struck by an AAF train when it came out in favor of a pair of bills Tuesday (SB 572 and HB 525) that would up safety standards for rail projects in the Sunshine State.
The group also announced plans to hold a Jan. 29 informational meeting in Stuart – smack dab in the middle of AAF's planned Miami-to-Orlando "Brightline" route.
CARE FL Chairman Brent Hanlon put out the following statement:
"First and foremost, we express our deepest condolences to the family members of all three victims. This is exactly why we are fighting for our communities.  Enough is enough.  We need safety measures in place that will protect our pedestrians, our school children who may walk or bike along the tracks to school, our first responders and members of our community. AAF continues to tout its commitment to safety, but three deaths during test runs indicate something is seriously wrong."
"How many more deaths or injuries will it take before AAF acknowledges the need for enhanced safety measures?"
When one hears 'assignment of benefits' major home damage comes to mind, but AOB is a growing problem for auto insurers according to the Property Casualty Insurers Association of America. To that end the, PCI cheered the Florida Senate Banking and Insurance Committee for passing a bill to crack down on fraudulent insurance claims for broken windshields.
PCI regional manager Logan McFaddin said the following in a Tuesday release:
"PCI applauds members of the Senate Banking and Insurance Committee for advancing SB 396 today.  With assignment of benefits (AOB) abuse in the auto glass marketplace rapidly increasing, it is imperative that we curb abusive practices associated with windshield glass repair this session.
"According to the Florida Department of Financial Services, in 2006, approximately 400 auto glass AOB lawsuits were filed against auto insurers. In 2016, nearly 20,000 lawsuits were filed.  These numbers are concerning.  Florida drivers deserve to have insurance benefits they can rely on without having to worry about some auto glass repair shops looking to take advantage of them in vulnerable situations.
"PCI encourages legislators to pass meaningful reforms this session to stop these abusive practices burdening their constituents."