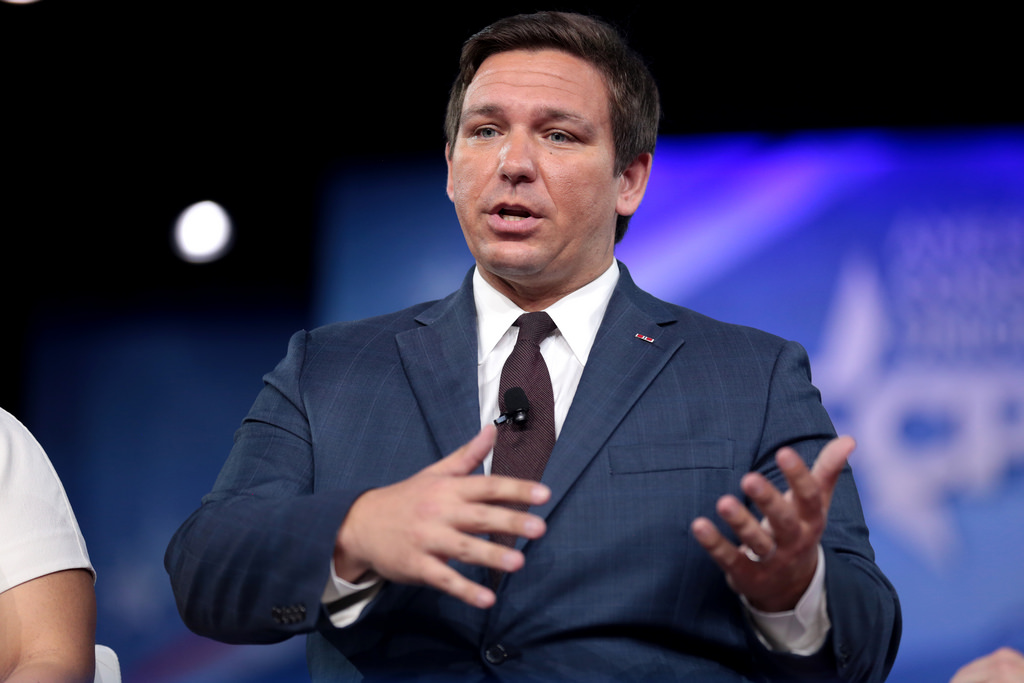 Slowly, but surely, U.S. Rep. Ron DeSantis' path to the Governor's Mansion is becoming clearer.
The way will be spotlighted, every few days or so, with a key national endorsement.
Wednesday saw Fox News host Sean Hannity back the Marineland Republican.
"I've known you all these years," said Hannity. "I cannot more enthusiastically endorse and completely support your run, and I really think the people of Florida will be blessed because I know what a strong leader you are."
"You're going to be my future governor, I hope," Hannity, who owns a condo in Naples, added.
"That means a lot to me," replied DeSantis. "We've got a good opportunity to build on the success that Governor [Rick] Scott has had. I think this tax bill is going to give us a tremendous, competitive advantage in Florida to create a lot of jobs. We have an opportunity to fix our activist courts and live under the rule of law."
The news release from the DeSantis campaign notes that Hannity's endorsement follows the endorsement of President Donald Trump and conservative talk show host Mark Levin.
In addition to Trump, billionaires have also lined up behind DeSantis,  joining his "Finance Leadership Team," a long list of backers obtained by POLITICO Florida which includes Las Vegas casino tycoon Sheldon Adelson, hedge fund heiress Rebekah Mercer, Home Depot founder and Boca Raton resident Bernie Marcus,  investment banker Foster Friess of Wyoming and others both in and outside Florida.
Adelson, Freiss and Mercer rarely get involved in state-level races. The Mercers, who hold a part of Breitbart media and Cambridge Analyitica, also played a role in the Trump transition team.
Many of the names on the list are familiar as helping fund of the Koch brothers' extensive national conservative network, as well as Trump's successful presidential run, seemingly able to give DeSantis access to the big money needed to mount an effective statewide run.
That'll be useful in the Republican Primary, where he faces Agriculture Commissioner Adam Putnam and his sizable campaign war chest.
Republican House Speaker Richard Corcoran is also considering a run for governor.
DeSantis announced his campaign on Fox and Friends. And it is clear that he will continue to use Fox News assets to message — key in a race where the prime directive seems to be to get to the rhetorical right and tap into Trump enthusiasts to win the primary.