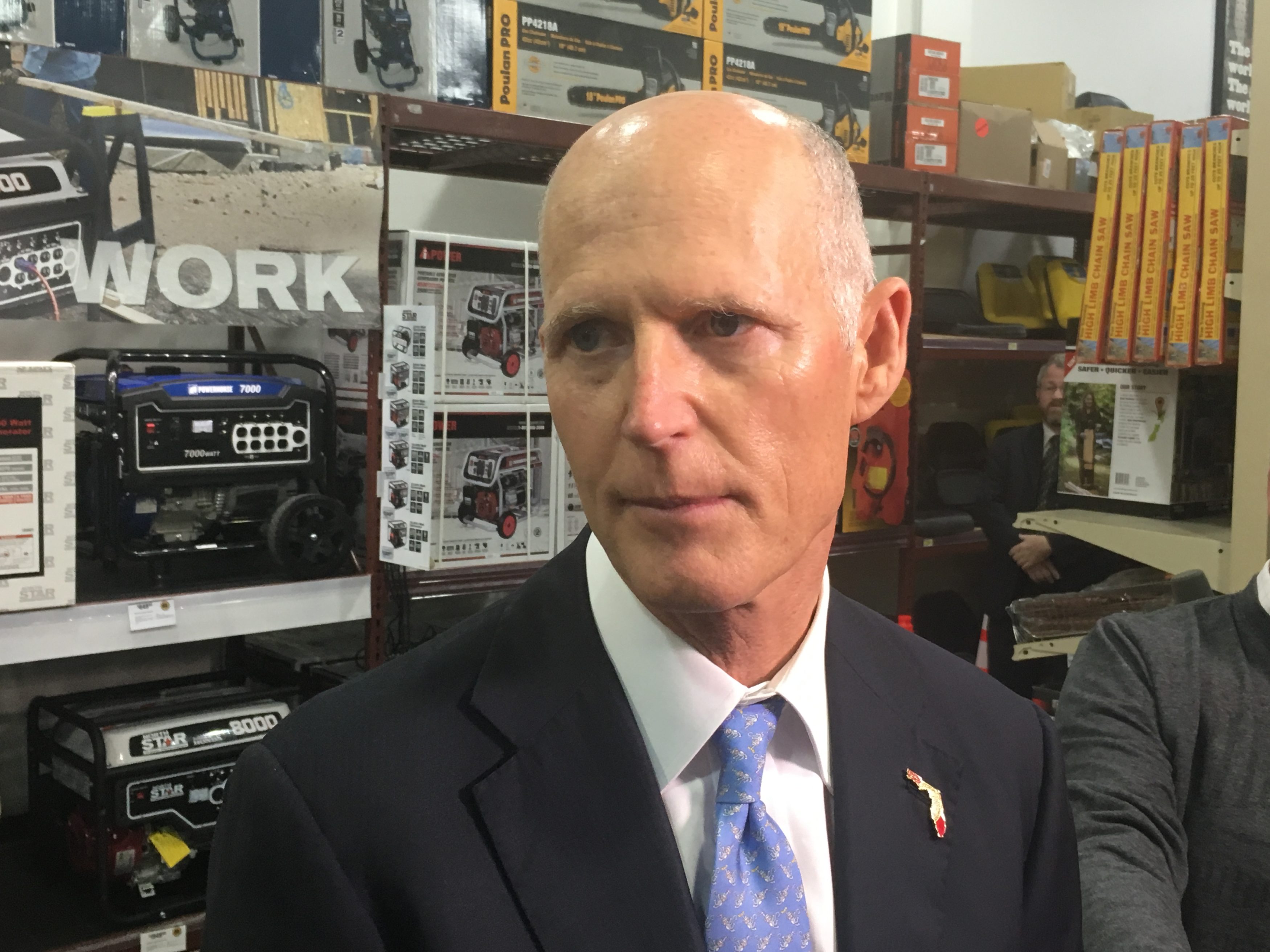 Expect good news from December jobs numbers.
Gov. Rick Scott is making the announcement in the Jacksonville media market on Friday — by far the friendliest major metro press corps he deals with.
Scott will be in Ponte Vedra at the PGA Clubhouse; the PGA will have a job announcement of its own.
The Governor has been messaging on jobs this week. He made a trip to New Orleans for corporate recruitment, a voyage derided by Louisiana Gov. John Bel Edwards as a campaign stunt.
November numbers saw Gov. Scott messaging on record low unemployment and 14,000 new jobs created.
"Over the past seven years, we have turned around Florida's economy which has allowed us to make record investments in education, transportation and environmental protection. I look forward to kicking off 2018 by working to continue cutting taxes, supporting job creation and education opportunities, and doing all we can to help secure Florida's future for every family. Florida is a national leader in job creation and the rest of the nation should follow our lead," Scott added.
While job creation has tended to be an urban phenomenon, Scott stands by his record.
"It's been exciting what's happened these last seven years. We've added 1.5 million jobs. Our unemployment's gone from 10 percent down to 3.6 percent. Every county in the state has seen a drop in their unemployment rate," Scott said in January.
"We're going to continue to work both in our large counties and our rural counties to get more jobs," Scott said in January.
"What you see in our state is the labor force is growing at multiples of what the rest of the country is. The job market is growing at multiples of what the rest of the country is. People are coming to Florida. Numbers came out last week — over 340,000 people have moved to the state since last June. We've had a significant number of people move here from Puerto Rico and they're getting jobs," Scott said.