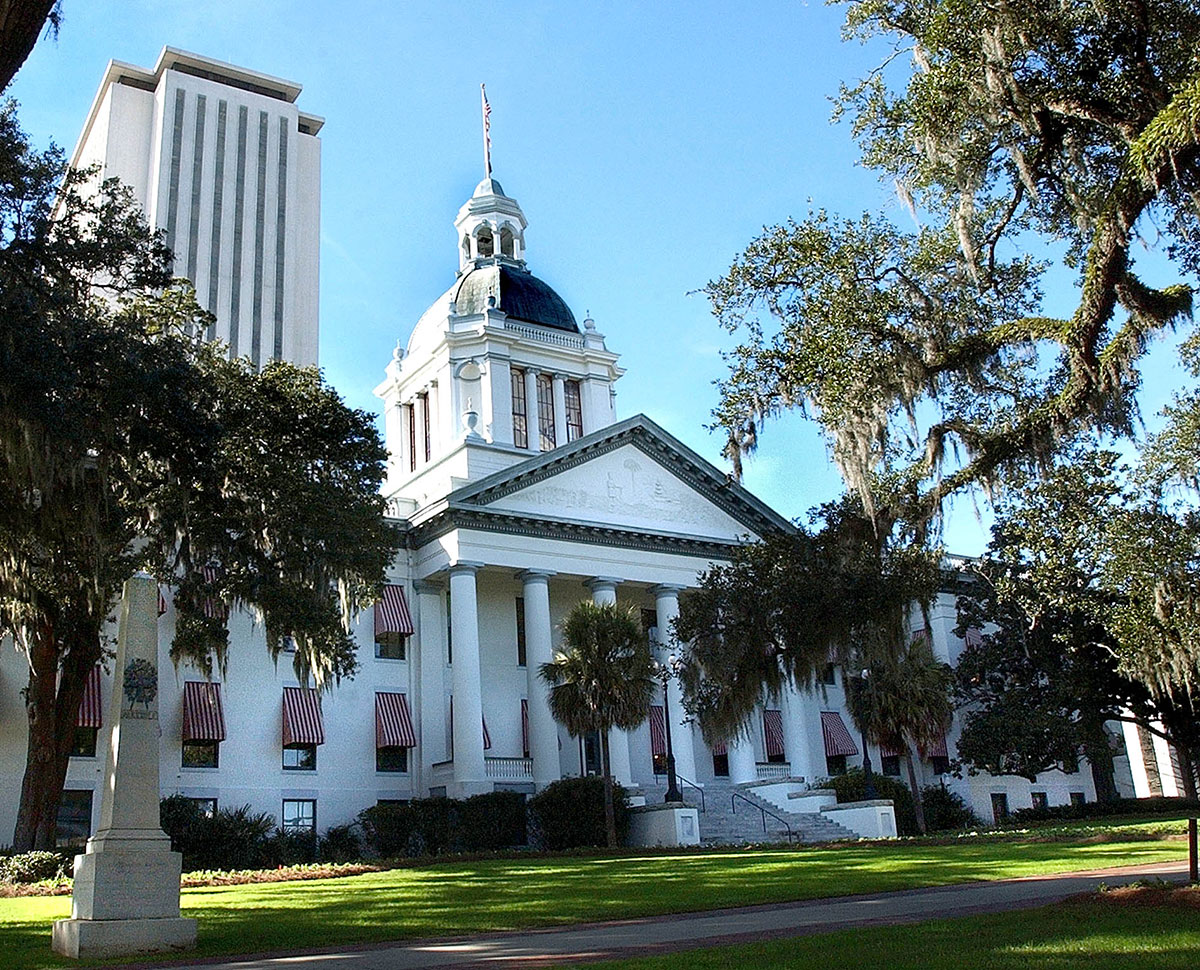 Sunburn – The morning read of what's hot in Florida politics.
By Peter Schorsch, Phil Ammann, Ana Ceballos, Daniel McAuliffe, and Jim Rosica.
I am still plagued by the flu, so forgive me for the cold open. Hopefully, I'll be right as rain come Monday.
— SITUATIONAL AWARENESS —
— @MichaelCalderone: Right now, @nytmike is on MSNBC and @maggieNYT is on CNN talking about their scoop that Trump ordered Mueller firing … Discussion on Fox is elites flying private jets to Davos.
— @KaitlinCollins: Asked why it took seven months for this to come out, @maggieNYT, who broke the story, says, "I'm a little surprised at how effective people in the White House were at lying to us…" (re: Donald Trump's attempt to fire Robert Mueller).
— @WashingtonPost: Russians got nearly 90,000 Americans to RSVP for phony political events publicized on Facebook during U.S. presidential campaign
— @MarcACaputo: Currently, 2.4 million chain-migration siblings are in line. & 65k are processed a year. So it'll be THIRTY SEVEN YEARS before the category is eliminated in Trump's plan Are Ds going to shutdown the govt & not take a deal legalizing the status of 1.8 million DREAMers over this?
— @RosLehtinen: TFW u wanna believe but the president's position usually lasts as long as a merenguito en frente de un colegio…
— @HeraldSports: Former Marlins pitcher dies in Venezuela because of lack of medication.
— @JohnMorganEsq: Dan that is the definition of a circle jerk. A specialty in Tallahassee. Nobody does it better than that crew. #PoliticsSucks
— @Fineout: It's clear from today's session that some legislators have attended Gruden's Legislative Camp
— @AnaCeballos_: [email protected]Book4Senate's bill that would establish new penalties for public officials who engage in sexual misconduct and creates a task force to monitor such behavior has its first committee hearing next week. Measure already has support of @joenegronfl
— @TBOcom: An estimated 5.4 million individual strands of beads will change hands at Gasparilla or about 225,000 pounds of plastic. That's heavier than a space shuttle. That's enough beads to stretch across the continent, from Tampa to San Francisco. #Gasparilla
***Today's SUNBURN is brought to you by Spectrum Reach, the marketing platform of choice, connecting you to your target audience on TV, digital and mobile. With access to our powerful data and insights, solutions for every screen, and the best programming content on the top 50+ networks, we'll help you reach the right customers for your business. SpectrumReach.com #NeverStopReaching***
— DAYS UNTIL —
Super Bowl LII — 9; Pyeongchang Winter Olympics — 13; The next government shutdown (maybe) – 13; Pitchers and catchers report to Spring Training — 18; Valentine's Day — 19; Disney Epcot International Flower & Garden Festival – 34; Deferred Action for Childhood Arrivals program termination begins – 39; Sine Die (maybe) — 42; Major League Baseball Opening Day — 62; Solo: A Star Wars Story premier — 117; Close of candidate qualifying for statewide office — 147; Primary Election Day — 214; General Election Day — 284.
— CAPITOL INSIGHT —
" 'Risky money': Gambling dollars unlikely to repeat, forecasters say" via Jim Rosica of Florida Politics – State government can't count on continued money from Seminole Tribe of Florida casinos, a roundtable of state economists decided Thursday. After taking a pass on the issue earlier this month, the Revenue Estimating Conference agreed to label the money—over $200 million a year—"nonrecurring." In other words, not likely to repeat. Lawmakers can still decide to count the expected funds toward the 2018-19 state budget, "but it's a signal that it's not guaranteed," said Amy Baker, the Legislature's chief economist. "It's risky money. You can't count on it." Here's why: If at any time the Tribe believes the Seminole Compact – the contract on exclusive games and payments between the state and Tribe – is somehow violated, it's entitled to stop paying.
"Legislative lovefest on state university spending" via Steve Bousquet of the Tampa Bay Times – Senate President Joe Negron and House Speaker Richard Corcoran spoke at a meeting in Tallahassee of the Board of Governors that oversees Florida's 12 state universities, then praised each other in speaking with reporters afterward. Negron's vision of "national elite destination universities" remains atop his agenda, while Corcoran's emphasis has been expanding school choice and charter schools in the K-12 system. A House budget panel this week proposed an "austere" university system budget that reduces spending by $217 million and drops an expansion of the Bright Futures merit-scholarship program to cover 75 percent of tuition and fees for "medallion scholars," a Senate priority. Corcoran downplayed that incremental step in Week 3 of the nine-week session. He said of Negron: "We fully support the direction and the vision that he's laid out for higher education, and we just have to work through the numbers and get it done."
"House approves measure that would make it harder to raise taxes" via Ana Ceballos of Florida Politics – In a move praised by Gov. Scott, the House on Thursday passed a measure that would make it harder for legislators to raise taxes and fees in the future. The measure would be a change to the state constitution, which means it would have to be approved by 60 percent of voters on the November ballot. The companion bill in the Senate is scheduled for its first hearing early next week.
State Dems unveil 'Medicare for all' health care proposal – Two Democratic lawmakers introduced a 'Healthy Florida Program' bill that would transition the Sunshine State to a Medicare-for-All healthcare system. Miami Beach Democrat David Richardson said the bill (HB 1385) would create a "framework" to work towards a single payer system. The program would provide coverage to the approximately 2.6 million Floridians who are currently uninsured, create safeguards to address the high costs of prescription drugs and require the state to develop a revenue plan to pay for the program. The bill would also require state officials to travel to Washington D.C to negotiate and to seek waivers for every dollar that is currently paid under existing health care programs. Those funds would then be put into the Florida Healthy Trust Fund as a way of beginning the funding for the single payer program. Kissimmee Democrat Victor Torres filed the companion bill in the Senate.
"House signs off on slavery memorial at Capitol" via the News Service of Florida – With the idea also moving quickly through the Senate, the House unanimously passed a bill to create a slavery memorial at the state Capitol. The bill (HB 67), sponsored by Rep. Kionne McGhee calls for the Florida Department of Management Services, working with the state Division of Historical Resources, to develop a plan for the memorial on the Capitol grounds. "It is long overdue that we recognize the undeniable contributions that slaves made to help build and shape our state and country," McGhee said in a prepared statement. "Thousands of African men and women were brought to Florida against their will and it is imperative that we acknowledge their contributions to building this great state." The Senate version (SB 286), filed by Sen. Darryl Rouson, has been unanimously approved by two panels and will next go to the Appropriations Committee.
"Easing state's felony theft law faces roadblock in Senate" via Ana Ceballos of Florida Politics – It's been 30 years since the Legislature last increased the amount a person has to steal  in order to face a felony theft charge and the bipartisan effort to do so this year could potentially hit a brick wall in the Senate. The measure sponsored by Sen. Randolph Bracy has been moving ahead in the upper chamber since it was filed earlier this month. But on Thursday, as Judiciary Committee members voted to advance the bill to its last committee stop, there was notable no: Sen. Lizbeth Benacquisto. Benacquisto chairs the Rules Committee where the bill now heads to. It needs to clear that committee before it can get a full floor vote.
Assignment editors – Former Senate Democratic Leaders (and current Florida Constitution Revision Commission members) Arthenia Joyner and Chris Smith will hold a press conference to discuss their ballot proposal allowing voters to decide whether ex-felons should have their voting rights automatically restored. A similar citizen initiative already has been approved for the 2018 ballot. That's at noon, Room 304, The Capitol.

— STATEWIDE —
Assignment editors – Gov. Scott will visit Naples to honor Florida law enforcement officers for their work in keeping Florida families safe. Earlier this week, Scott issued a proclamation recognizing Jan. 22-26 as Florida First Responder Appreciation Week. Events begins 9:30 a.m. at the Naples Police Department, 355 Riverside Cir. in Naples and 10:15 a.m. at the Collier County Sheriff's Office Professional Development Center, 615 3rd Ave. S. in Naples.
"Scott extends emergency orders for Puerto Rico evacuees" via Scott Powers of Florida Politics – Scott has extended by another 60 days his executive order that has Florida and all 67 counties providing services and cutting red tape to help evacuating Puerto Ricans settle into the Sunshine State because of Hurricane Maria … Scott signed Executive Order 18-17, a second 60-day extension of an order he originally signed Oct. 2, 2017, shortly after Hurricane Maria had devastated Puerto Rico, made much of the island unlivable, and spurred a huge exodus of Puerto Ricans, at least temporarily, to Florida.
"Fate of medical marijuana smoking ban now with judge" via Jim Rosica of Florida Politics – An attorney arguing to overturn Florida's ban on smoking medical marijuana says if a constitutional amendment doesn't say it can't be smoked, then lawmakers and regulators can't stand in the way of patients who want to. "If you're the Legislature, why would you pick out smoking and say no? Because this (amendment) allows it," attorney Jon Mills told reporters. Circuit Judge Karen Gievers on Thursday held a hearing in Tallahassee on the state's motion to dismiss the case, backed by Orlando attorney John Morgan. He championed the amendment's passage in 2016. Morgan did not attend the hearing. The judge did not immediately rule, saying she would get out a decision "as soon as possible." Last year, lawmakers approved and Gov. Scott signed into law an implementing bill (SB 8-A) for the amendment that does not allow marijuana to be smoked.
"Supreme Court will take firefighter pay raise case" via Florida Politics – The Florida Supreme Court decided to hear a challenge to Gov. Scott's veto of firefighter pay raises in the 2015-16 state budget. The Court "accepted jurisdiction" of the case (No. SC17-1434) on Thursday, with the first brief on the merits due by Feb. 14. The International Association of Firefighters union wants the court to strike down the veto. A three-judge panel of the 1st District Court of Appeal, in a split opinion, previously ruled that Scott's thumb-down did not violate collective-bargaining rights.
"Producer of VISIT FLORIDA's Emeril Lagasse show netted $800k for two seasons, state records show" via Arek Sarkissian of POLITICO Florida – he TV producer of a cable cooking show pocketed $1.25 million of the $12.7 million he received from Visit Florida, and the show's host, chef Lagasse, received $4 million, Tallahassee lawyer Tim Jansen said. Documents sought by state House lawyers show that MAT Media owner Pat Roberts took in at least $800,000 for producing two seasons of the show. Lagasse was paid more than $1.5 million for two seasons. Roberts took in $400,000 for each of the first four seasons of the show, but that amount decreased in the last two seasons, said Jansen, who represents Roberts in a legal fight with the House over two subpoenas the chamber issued for financial documents linked to the shows. He said the subpoenas would require him to turn over contracts tied to Lagasse's management company and the cable network that aired the show, a move he's fighting against in court. "That's where we have the trade secret," Jansen told POLITICO. "Pat's afraid if he complies with those subpoenas, he'll be sued."
"How a citizenship question on the 2020 Census could diminish Miami's political clout" via Alex Daugherty of the Miami Herald – Undercounting the number of people living in Florida's most populous county could affect how billions of federal dollars are distributed and diminish the state's clout in the nation's capital. The census bureau will choose whether or not to include the citizenship status question by March 31, when it finalizes the 2020 questionnaire. "The purpose of the census is simple: collecting appropriate data on the people that reside in our communities so that we can distribute federal resources for the needs of the population," Miami Republican Rep. Ileana Ros-Lehtinen said in a statement. "Any question, including one regarding citizenship, that could in any way discourage an accurate count, must be omitted. The census is not a means to do an immigration head count. It is a means to help all of our constituents with their needs regardless of their immigration status." Your Friday thread The Justice Department argued that including the citizenship status question would help it enforce the Voting Rights Act, according to a letter from the DOJ to the Census Bureau obtained by ProPublica.
"Hallandale Beach mayor arrested after undercover FBI investigation" via the Associated Press – The Broward State Attorney's Office said in a news release Thursday that Mayor Joy Cooper has surrendered on the charges. It wasn't immediately clear if she has a lawyer to represent her. The felony charges are money laundering, official misconduct and exceeding campaign contribution limits. Prosecutors say Cooper, a Democrat, also is charged with the misdemeanor soliciting contributions in a government building.
"Trump's solar tariff won't affect price of Tallahassee's second solar farm" via Jeff Schweers of the Tallahassee Democrat – Trump's announcement to place a 30 percent tariff on foreign-made solar cells and modules imported to the U.S. won't impact the cost of building a second solar farm for Tallahassee's electric utility customers. "We first heard about the possibility of a tariff back in July or August of last year," said David Byrne, electric utility general manager for the city. The tariff was imposed to protect domestic producers of solar cells and modules from vastly cheaper foreign products, especially from companies in China that were heavily subsidized by the government. Knowing the tariff was coming, city utility administrators reached out to Origis Energy USA, the Miami-based company hired by the city to build its first solar farm. The 20-megawatt facility on 120 acres of Tallahassee International Airport land south of the runways will generate 37 million kilowatts of power or about 2 percent of the city's power supply. Origis bought panels from the first farm from First Solar, another U.S. company. They said they'd prepared for the eventuality of a tariff by securing an additional order of U.S. manufactured solar panels from the same company ahead of time, said Johan Vanhee, Origis managing director for operations and business.
"UF: Richard Spencer's white nationalist event to cost taxpayers" via the Associated Press – Officials in a Florida city say a speaking event featuring white nationalist Richard Spencer at the University of Florida last fall will cost taxpayers at least $224,000. The Gainesville Sun reports Gainesville city commissioners decided Thursday not to send the university a bill for costs. Alachua County officials sent the university a $302,000 bill earlier this month for its costs connected to the event. The university previously estimated it would spend $600,000 on security at the October event to ensure no repeat of violent clashes connected to a white nationalist gathering in Charlottesville, Virginia, that left one dead in August.
— NOTES FROM THE CAMPAIGN TRAIL —
"Adam Putnam's authenticity apparent with voters, but is it enough?" via Adam Smith of the Tampa Bay Times – Politicians can fake a lot of things, but not their affinity for mingling with everyday voters. Some thrive on it, many don't. Putnam has significant hurdles and vulnerabilities to overcome. But watching the red-haired agriculture commissioner hug, joke and chat with person after person in the cold, it was clear he has a big advantage over his rivals: innate political skill and that coveted trait of authenticity. "He's a good, ole Florida boy, and Adam's always stayed in touch with the people," said George Roberts, a 57-year-old engineer from Dunellon. Skeptics see Putnam as another Jeb Bush: Loads of money and GOP establishment support, full of substance and policy chops, but out of step with today's angry, hard-right Republican base. Putnam, 43, has spent decades attending local and state GOP chicken dinners and picnics. He is popular among local Republican Party activists across the state, and far better known than Richard Corcoran and Ron DeSantis.
"Gwen Graham rips union bill passed by Florida House" via Adam Smith of the Tampa Bay Times – Speaker  Corcoran hailed the House's 65-41 vote in favor of HB 25, a bill that would require unions to publicly disclose more information about their membership. Sponsored by Longwood Republican Scott Plakon, the bill would require decertification of unions (with the exception of GOP-friendly unions representing police, firefighters and correctional officers) in which less than 50 percent of eligible employees opt to pay union dues. Graham, a former PTA president worked as an attorney for the Leon County school system, called it a partisan attack on teacher unions: "Through 20 years of one-party Republican control, the politicians in Tallahassee have sold out our public schools to the education industry. This union-busting bill targeting teachers and public sector employees is the latest and most despicable attack on public education … Attacking teachers and public-sector employees has been a core part of the Republican politicians' playbook for 20 years. When I am governor, we're going to end the attacks and put students first again by supporting our public schools, paying teachers what they deserve and ending high-stakes testing."
Nice oppo dump – "Phil Levine bashes offshore drilling but plans to attend fundraiser hosted by BP oil spill lawyer" via Matt Dixon of POLITICO Florida – Levine has run television ads touting his opposition to offshore oil drilling even as his gubernatorial campaign plans an upcoming fundraiser being hosted by an attorney who represented a company involved in the 2010 Deepwater Horizon oil spill, a historic environmental disaster that caused major losses for Florida's Gulf Coast tourism industry. The fundraiser will be Monday at the home of Peter Gillon, who co-leads the insurance recovery practice for the Pillsbury firm and has been a lifelong friend of Levine, the former mayor of Miami Beach. Gillon represented MOEX, a company that co-owned an offshore drilling lease with oil giant BP on the Gulf of Mexico well that led to the April 10, 2010, Deepwater Horizon explosion off the Louisiana coast. The Panhandle is still recovering from the blast, which had lasting impacts on the region's tourism-driven economy. Gillon successfully represented the company in federal court as it tried to secure insurance coverage after being named as a defendant in thousands of claims after the spill.
Eight Florida Sheriffs endorse Ashley Moody for AG – … bringing the total number of Republican sheriffs across the state to 33, or 70 percent of GOP sheriffs. Sheriffs in Baker, Gilchrist, Hardee, Highlands, Levy, Madison, Nassau, and Wakulla counties are the latest to join the campaign …  Baker County Sheriff Scotty Rhoden: "… her conservative principles of adhering to the rule of law make her just the type of Attorney General we need in Florida." Gilchrist County Sheriff Bobby Schultz: "Conservatives have a clear choice for Attorney General." Hardee County Sheriff Arnold Lanier: "The primary goal of each Sheriff is to protect the lives of those they serve. Ashley Moody has dedicated her professional life to that same goal." Highlands County Sheriff Paul Blackman: "Ashley Moody is a trusted, law and order conservative who will protect our state and our Constitution." Levy County Sheriff Bobby McCallum: "There is no other candidate more qualified for this position than Ashley Moody."
Assignment editors – Former state Sen. and current Florida chief financial officer candidate Jeremy Ring will visit the weekly Café con Tampa to discuss "We Were Yahoo!" a new book about Ring's early days as one of the pioneer employees of Yahoo. Café con Tampa begins 8 a.m. at the Oxford Exchange, 420 W. Kennedy Blvd. in Tampa. Cost is $12 for breakfast buffet; cash is preferred.
"Carlos Curbelo to donate contributions from lawmaker who called a former aide his 'soul mate'" via Alex Daugherty of the Miami Herald – Curbelo will donate a portion of at least $6,000 in campaign contributions from a Republican lawmaker who is drawing national attention after using taxpayer funds to settle a sexual harassment case and referring to the former aide who accused him of harassment as his "soul mate." Curbelo's 2018 opponent, Democrat Debbie Mucarsel-Powell, demanded that he return the money from Pennsylvania Republican Rep. Pat Meehan. "Curbelo's silence on his colleague's abuse of power, and his failure to rid himself of this tainted money, raise serious questions about the ethical standards Curbelo holds himself to when his contributors are involved." A Curbelo staffer said he plans to return the funds from the 2018 cycle to a women's organization in South Florida.
"Mary Barzee Flores to run impeachment commercial around Trump's state of the Union speech" via David Smiley of the Miami Herald – "As a former judge, I can tell you there's a reason the founders made the rules for impeachment different from a criminal trial," Barzee Flores says in a commercial released Thursday by her campaign. "They gave Congress the power and responsibility to remove a dangerous president. Donald Trump has abused his power, obstructed justice, encouraged hate and used his office to enrich himself." Barzee Flores, who is running in a crowded Democratic primary to claim the U.S. House seat being vacated by the retiring Ileana Ros-Lehtinen, first called on Trump to be impeached back in November, joining a small but vocal group of Democrats demanding the president's ouster. At the time, she called on her Democratic opponents to do the same. Barzee's campaign says she'll the first to air a television commercial in the race. She will be airing the spot before and after Trump's State of the Union speech Jan. 31.
Click on the image below to watch the ad:
Special election finance reports due – Candidates in the Palm Beach County Senate District 31 special election – Democrats Lori Berman and Arthur Morrison – face a deadline for filing updated campaign-finance reports. The special primary is Jan. 30, the winner will face Republican Tami Donnally April 10.
"Run For Something group touts Anna Eskamani" via Scott Powers of Florida Politics – A national organization aimed at supporting progressive, millennial Democrats featured Eskamani among four endorsed candidates introduced in a national press call. Eskamani was joined by candidates running for a city council seat in Costa Mesa, California, a district judge's bench in Austin, Texas, and a county judge's office in Houston, Texas, during a Run For Something conference call. In the days after the national Women's Marches, the group touted the four as promising, young women candidates, for support from its allied networks of other progressive-politics organizations, political donors, and political professionals and volunteers. An organizer of the women's marches in Orlando last year and Sunday, Eskamani declared, "This is not just a moment in time, this is a movement in our history."
Is Jeff Garcia back? The Miami Herald's David Smiley gets to the bottom of the situation here.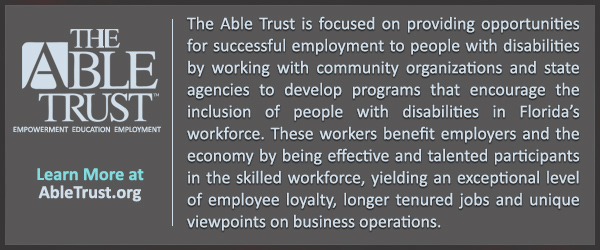 — OPINIONS —
"Joe Henderson: Labor unions should be wary of HB 25" via Florida Politics – HB 25 – the brainchild of Longwood Republican Rep. Scott Plakon – would decertify public service unions if dues-paying membership falls below 50 percent of the workforce. Union leaders, predictably, condemned the move as another attack on their organizations. They say it's thinly veiled union busting. They are correct. Every time I hear someone like Plakon offer something like this proposed bill, all I can think of are those bosses and executives who seem to think employees should just be grateful to have a job at all. Well sir, the reverse is true. Companies should be grateful to have employees who are honest, hard-working, and get the job done right. The least that should be done is to treat those workers with proper respect. Sometimes, they need some clout to make sure that happens.
"Demetrius Minor: The only free speech zone in Florida ought to be Florida" via Florida Politics – Welcome to the United States of America, otherwise known as the world's largest free speech zone. Unfortunately, too many college administrators don't see it that way. On campuses across Florida and the rest of the nation, people in charge of higher education have established euphemistically named "free speech zones" that limit the places where students can hold peaceful demonstrations, distribute literature or give speeches to passers-by. The clear implication: The rest of the campus is not open to free speech … they are an abasement of everything that a university education is supposed to be about. College students do not need to be protected from ideas with which they disagree. State Rep. Bob Rommel has introduced legislation to help make sure the state's public universities live up to that standard. "To me, it's just shocking that in the United States of America, we actually need a bill to protect freedom of speech," Rommel told the Tallahassee Democrat. It may be shocking, but it's true.
"Claudia Rodriguez: Motorola Solutions thanks Florida first responders" via Florida Politics – First Responder Appreciation Week is a special time when we Floridians recognize law enforcement officers, firefighters and emergency medical personnel who help keep us safe. This past year, first responders went above and beyond not only day-to-day but also during Hurricane Irma, one of the most powerful hurricanes we have seen in years. They worked tirelessly to prepare residents for the approaching storm and provide assistance when it hit and in its aftermath. Motorola Solutions' Florida employees thank the many men and women across the state who provided their selfless support. Hurricane Irma is only one of the many examples of their tireless dedication to protecting lives and helping communities. We are grateful for everything they do.
— LOBBYING REGISTRATIONS —
Mary Louise Andrews: Lee Memorial Health System
Rafael Arza, Mountain Moving Strategies: City of Doral
Brian Bautista, Paul Bradshaw, David Browning, Mercer Fearington, Southern Strategy Group: Nature's Way Nursery of Miami
Robert Beck, Tanya Jackson, PinPoint Results: Mediware Information Systems, Progressive Pediatric Foundation
Jorge Caspary, Littlejohn Mann & Associates: Florida Drycleaners Coalition
Erica Chanti, The Rubin Group: Correct Care Solutions
Joseph Cohn, Tyler Coward, Robert Liggett Shibley: Foundation for Individual Rights in Education (FIRE)
Cheyanne Costilla: Florida Commission on Human Relations
Kristen DiCarmine: New York Life Insurance Company
Neal Dupree: Capital Collateral Regional Counsel-South
William Helmich, Helmich Consulting: Florida Onsite Wastewater Association
Nick Iarossi, Ronald LaFace, Scott Ross, Christopher Schoonover, Capital City Consulting: UZURV
David Lustig: Celgene Corporation
Nicholas Matthews, Becker & Poliakoff: Crohn's & Colitis Foundation, Florida East Coast Industries,
Wallace McGee, GMA: Resort Quest
Douglas Roe Murphy: Florida Medical Association
Melinda Piller, Piller Swaford Group: Center for Nonprofit Excellence, Florida Association of Marriage and Family Therapy, Florida Legal Case Management Services
Daniel Rogers, Sunshine State Consultants: Penn Sanford
Gary Rutledge, Jonathan Costello, Rutledge Ecenia: Pinnacle Housing Group
Katherine San Pedro, Ballard Partners: K9s for Warriors
Kayla Scarpone, Young Qualls: Florida Tax Collectors
Drew Smith, Smith & Smith Consulting: Home Care Association of America – Florida Chapter, Proactive Benefits
Annie Wallace: Florida Internet & Television
Christopher Wynn: Florida Fish and Wildlife Conservation Commission
James Zingale:  Florida Collectors Association, Florida Cultural Alliance, Safety Net Hospital Alliance of Florida
— MOVEMENTS —
Assignment editors – Former Gov. Jeb Bush will discuss school-choice issues at an event beginning 2 p.m. at the American Enterprise Institute Offices, 1789 Massachusetts Ave. NW. in Washington DC.
Appointed – Nicole Attong, Tyler Morris, Deborah Dietz and Keli Mondello to the Florida Independent Living Council; Tom Majdanics (reappointed) to the Florida State College at Jacksonville District board of trustees.
"Constitution panel member cleared of ethics allegation" via the News Service of Florida – The Florida Commission on Ethics said there was no legal reason to consider a complaint against Constitution Revision Commission member Brecht Heuchan. The complaint was filed by Conwell Hooper, executive director of the American Senior Alliance. Heuchan had come under fire because he is a legislative lobbyist for the Florida Justice Association, a group that represents trial lawyers. He wants the Constitution Revision Commission to put on the November ballot a measure that would require nursing homes to carry liability insurance – which is not a requirement today – and grant a right of access to courts and legal remedies, "without limitations" in cases involving issues such as abuse, negligence or exploitation. Heuchan has disputed allegations that his amendment would help his clients or is a potential conflict of interest. The ethics commission said nothing in the complaint filed against Heuchan showed he was paid to push the amendment or broke laws.
"Frank Brogan faces Senate committee confirmation" via Jim Turner of the News Service of Florida – Brogan — a former Sunshine State lieutenant governor, education commissioner and university-system chancellor — appeared before the U.S. Senate Committee on Health, Education, Labor & Pensions … Brogan was nominated in December by President Trump to be assistant secretary for elementary and secondary education. U.S. Sen. Lamar Alexander, a Republican from Tennessee, noted that the letters of support for Brogan included a missive from Gov. Jeb Bush, Brogan's top-of-the-ticket running mate in 1998 and 2002.
Liz Dudek appointed to Florida House Board of Trustees – Dudek, the former head of the Agency for Health Care Administration who is now Director of Health Care Affairs for the Greenberg Traurig law and lobbying firm, was appointed to the board that oversees what's called "the only state embassy in the nation's capital." In a statement, Dudek said she was "very honored to be able to serve as a trustee … I can't think of a better way for me to continue to be a part of Florida's success story." It's a restored 1891 Victorian house across the street from the U.S. Capitol and Supreme Court, which has "welcomed visiting Floridians, students, dignitaries, elected officials and those doing business in the nation's capital" since 1973, according to its website. "Florida House was purchased and is maintained solely by contributions for the citizens of Florida. No state or federal tax dollars are used in any way to support Florida House."
Personnel note: Allison Nielsen leaving Sunshine State News for DC – Nielsen, a 5-year political reporter for the website, announced on Twitter Thursday morning that she was departing the conservative news service. She will become Communications Director for U.S. Rep. Tom Rooney of the 17th Congressional District. The Republican's district stretches from Venice east to Okeechobee, and north just short of Lakeland. "I have been so lucky to be a reporter and am so grateful for this experience," she tweeted. Nielsen, from West Palm Beach, attended Loyola University in Baltimore, Maryland and Florida Atlantic University, where she wrote for the student newspaper.
— WEEKEND TV —
Facing South Florida with Jim DeFede on CBS 4 in Miami: The Sunday show provides viewers with an in-depth look at politics in South Florida, along with other issues that affect the area's citizens.
Florida This Week on Tampa Bay's WEDU: Moderator Rob Lorei speaks with a assorted roundtable of journalists, academics, officials, and other political insiders to discuss the latest local and national political news.
In Focus with Allison Walker-Torres on Bay News 9: Walker-Torres will discuss the fluctuations in numbers of ex-felon voting rights restored by sitting governors and how the process changed over the years. Guests include Desmond Meade, State Director, Florida Live Free Campaign; Neil Volz, board member, Florida Rights Restoration Coalition; Michelle Ertel, representing the Republican Party; and Jeremiah Johnson, representing the Democratic Party.
Political Connections on CF 13 in Orlando and Bay News 9 in Tampa/St. Pete: An interview with Orange County Sheriff Jerry Demings, who recently launched a run for Orange County Mayor in 2018. Also, there will be a discussion of the government shutdown and its aftermath. PolitiFact's Truth-O-Meter rates a claim by Republican gubernatorial candidate and Commissioner of Agriculture Adam Putnam and Democratic gubernatorial candidate and Tallahassee Mayor Andrew Gillum about making Florida a "sanctuary state."
The Usual Suspects on WCTV-Tallahassee/Thomasville (CBS) and WJHG-Panama City (NBC): Host Gary Yordon speaks with pollster Steve Vancore and former state Rep. Kurt Kelly.
This Week in South Florida on WPLG-Local10 News (ABC): Co-hosts Michael Putney and Glenna Milberg will speak with South Florida Congressman Carlos Curbelo; Jorge Colina, the new police chief of the city of Miami, and host the weekly roundtable and its take on the latest news.
This Week in Jacksonville with Kent Justice on Channel 4 WJXT: This week, Justice will speak with U.S. Air Force General Craig McKinley (ret.) and Jake Gordon of Downtown Vision Inc. in Jacksonville.
— ALOE —
Welcome to the world – The Wilbur Charles Smith IV family of Fort Myers is proud to announce the birth of its newest member, Wilbur Charles Smith, V. Born 6 lbs. 12 oz., Wilbur V entered the world Jan. 17. Both mother Piper Smith and child are healthy, happy and have returned home. The proud parents said: "Words cannot express how blessed we are to be parents. We are excited to raise our son and watch as he carries his name forward for the next generation of our family." Like the Wilburs before him, Wilbur IV is committed to improving the community around him, founding Calusa Recovery in 2016 and marrying Piper Schaar in 2017, the daughter of Dr. Thomas and Kheri Schaar, the couple quickly set out to build their own family. Congratulations!
Happy birthday to one of the smartest people I know, Mark Sharpe. Also celebrating today is politico Jason Roth, Dave Royse, and Vinny Tafuro.