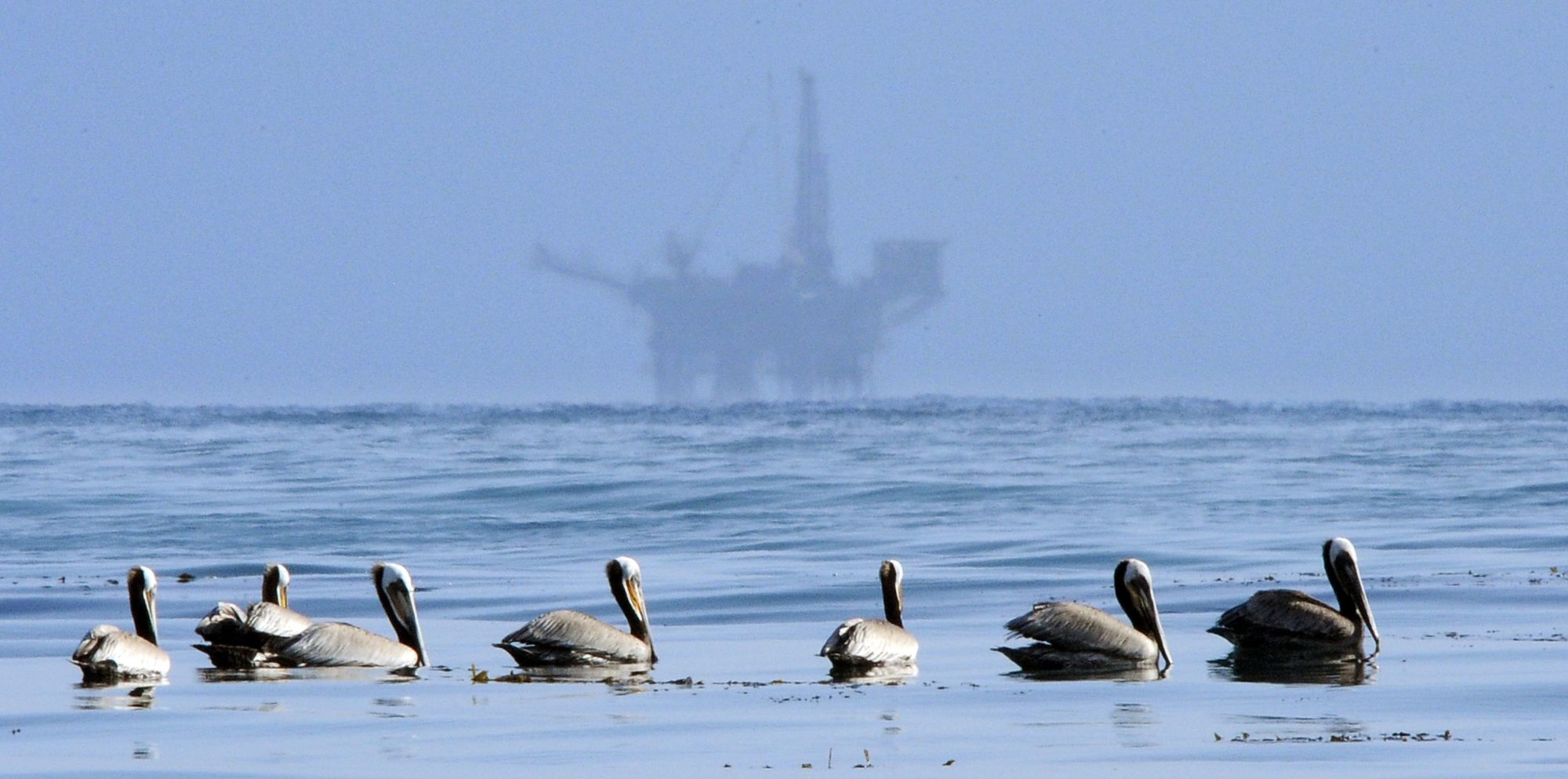 Florida is not yet "off the table" in a federal plan to expand offshore oil drilling, according to an official of the Donald Trump administration.
Bureau of Ocean Energy Management (BOEM) acting director Walter Cruickshank revealed to a congressional committee Friday that Florida could still be included in offshore drilling activities, paving the way for future offshore drilling in Florida.
In attendance at the House Natural Resources Committee meeting was Florida Democratic Rep. Darren Soto of Orlando.
"We have no formal decision yet on what's in, or out, of the five-year program," Cruickshank told lawmakers. "We are following the process conducting a full analysis of all areas included in the draft proposed program."
He added that Interior Secretary Ryan Zinke's commitment to withdraw Florida from offshore drilling was not a "formal action" and the state "remains subject to the government's official analysis."
"So, there's been no decision to exempt Florida?" California Democrat Jared Huffman asked.
"The secretary's statement stands for itself," Cruickshank responded.
The admission stunned many Florida lawmakers, particularly Democratic Sen. Bill Nelson, who was apprehensive after Zinke made the declaration that the state was exempt from offshore drilling after a brief 20-minute meeting with Gov. Rick Scott.
Nelson blasted the move as nothing more than a "political stunt" and not announcing official policy.
Soon after Cruickshank's admission that there was no formal action to take Florida off the table, Soto asked the administration official for clarification.
The statement "stands on its own," Cruickshank responded.
 "By 'stand on its own,'" Soto pressed, "… it's not an official action, is that what you mean?"
"It is not a formal action, no," the official admitted.
 "So there has been no formal action to remove Florida from the five-year drilling plan, as of right now?" Soto questioned.
"We will be including it in the analysis," Cruickshank responded.
Immediately after Zinke made the announcement last week, Nelson shot off a letter to the secretary demanding specific details on what changes will be made to the agency's five-year drilling plan.
Zinke has not yet responded.
That day, Nelson filed legislation to permanently ban drilling off Florida's coast, taking to the Senate floor with a warning to his Florida colleagues that the secretary's promise to take the state off the table is "just empty words" until taking formal steps to publish a new draft plan.
On Wednesday, Nelson he will place the "hold" on three Interior Department nominees slated to work under Zinke, vowing to keep that hold in place until the Secretary rescinds the current draft five-year drilling plan and replaces it with a new draft that fully protects Florida's coasts.
Cruickshank's revelation – despite Zinke's pronouncement – shows that Florida may still face new offshore drilling, which comes just days after Interior held its first public meeting on the plan.
What's more, Nelson's office said maps used by Interior officials as part of the meeting also suggested waters off Florida were still open to drilling.
In a statement, Florida Democratic Party Chair Terrie Rizzo called the incident further proof that Scott and his "close ally" Trump will "say and do anything to further Scott' political ambitions, while Floridians pay the price."
"Scott's long record of backing drilling off our shores and beaches is well documented, and it's clear his most recent words were nothing more than a dishonest and self-serving political stunt," Rizzo added. "Once again, Floridians are seeing they can't trust Scott to look out for anyone but himself."