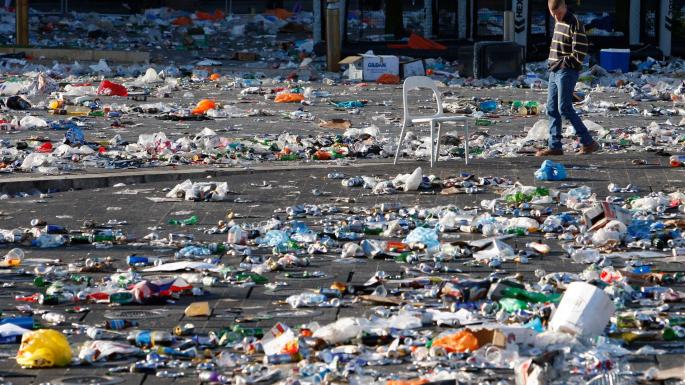 Jacksonville has wrestled with issues of blight for decades; in fact, there is even a department in city government to address the issue.
The consolidated city has ordinances dating back to 1975 on the matter, but the problem remains; trash on the sides of roads and in vacant lots.
On Monday, Jacksonville City Councilmembers Katrina Brown and Reggie Brown hosted a meeting to resolve an issue that the city's blight efforts are intended to address: litter.
Councilmembers have tried — and failed — to tackle this issue multiple times in the past, but apparently, the seemingly simple task of keeping debris off city streets have proved daunting.
So, here we are again.
Councilwoman Brown bemoaned "illegal dumping" in certain areas, suggesting cameras. She also suggested a better information campaign relative to letting people know what could and couldn't be trashed.
"We have to do a better job … more advertisement, radio, television, get Mayor Lenny Curry on TV with the Jacksonville Jaguars," Brown said.
Councilman Brown noted that "mental health continues to be a challenge," noting that his district has a lot of mental health institutions, populated by people who walk the streets with shopping carts who add to the litter problem.
"We've not been able to regulate human behavior," Councilman Brown said, "so how do we encourage people to do better?"
Brown suggested inmate work crews clean the affected areas, which would require hiring more supervisors for inmates.
"How do we get more inmates out in our community cleaning up trash?"
Brown also suggested that litterers be put on television, which would also present a deterrent.
Discussion around the table included the need to change the mindset of people to clean the city up, with a representative from the solid waste department saying that he only has two crews, and "two crews aren't going to do it."
Councilman John Crescimbeni suggested putting litterers in pink vests, emblazoned with messages like "I'm a litterer and I'm picking up litter today."
Crescimbeni also suggested that the city of over 800,000 people may need more than two litter crews, and that maybe plastic bags from stores could be prohibited.
Councilwoman Joyce Morgan noted that in her Arlington district, efforts have been underway to clean up and identify illegal dumping.
Among the proposed solutions: meetings biweekly to address the issue, a potential ordinance to resolve the matter, and hiring more trash pickup crews.
Jacksonville's Blight Director Denise Lee — Katrina Brown's predecessor in District 8 — also suggested that mowing crews could help abate the issue, with contracts ensuring that mowing crews are responsible for trash pickup.
"They're mowing and not picking up the trash," Lee said, describing it as a "constant complaint" from locals.
"It's really nasty around. People are calling in religiously," Lee said, suggesting increasing the frequency of mowing.
Lee also noted that in some areas, people are "standing there with their pants sagging down, throwing trash on the ground and selling dope."
Abatement of the drug trade, however, will be a topic for a meeting to come. And there will be more meetings on this subject.