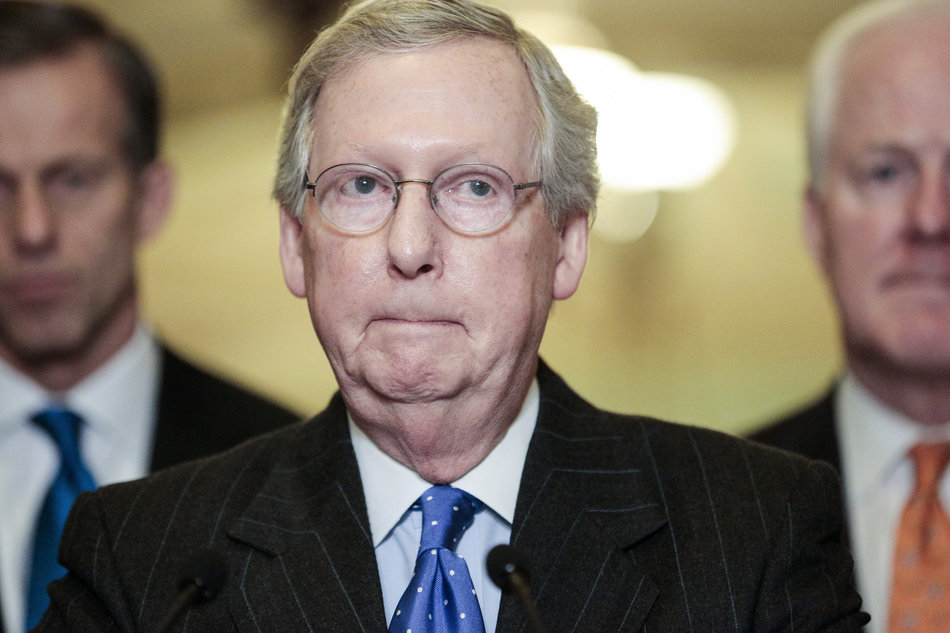 Choosing a side to root for in the now-perpetual dysfunction in Washington is a fool's errand, unless you count the workers and military impacted by this latest government shutdown. I'm pulling for them.
Leaders say they're trying to find a solution to get everyone back to work and it looks like a short-term fix is in the works, but even if they do it probably won't be long until we're back at the brink.
To the people in both major parties, workers are collateral damage – pawns to be exploited in the blame game. Both sides have lost their freaking minds and are equally culpable in the nonsense we see unfolding daily.
They're all wrong, every one of them.
Mitch McConnell, Chuck Schumer, Nancy Pelosi, Paul Ryan: #youtoo.
Donald Trump, Mike Pence, every senator and U.S. representative who parrots talking points and votes the party line: #youtoo. The Trump-endorsed ad released over the weekend trying to say Democrats who don't support his immigration enforcement tactics are complicit in any murder done by an illegal immigrant is just disgusting.
To the huge campaign donors for both parties who expect nothing less than total victory in exchange for their cash: #youtoo.
To the hardliners who cheer the deportation of people like Jorge Garcia, who was 10 years old when brought to America from Mexico by his parents: #youtoo.
They must feel great that a man who is married with two children and tried legal paths to citizenship has been sent to a country that must seem as foreign to him as compassion and common sense does to these deportation zealots.
Of course, they're whipped into a frenzy by conspiracy idiots like Alex Jones (#especiallyyoutoo), who have convinced them that anyone who doesn't look or talk like them will be breaking down their back door once the sun sets.
How hard would be it be for McConnell and Schumer to settle this over a glass of good Kentucky bourbon?
Republicans: You get enhanced border security, but we'll do it the right way. We're not going to spend billions on a wall that the bad guys would just tunnel under or fly over. After all, didn't drug kingpin El Chapo Guzman tunnel his way out of a prison in Mexico?
We'll use drones, satellites, hire more security people to patrol the border, and it will be more effective and cost less than a stupid thousand-mile wall.
Democrats: You get DACA, because it's morally repugnant to think deporting someone who was brought here as a child when their parents entered illegally will make America safer.
But we'll require enhanced background checks to see if you're pals with someone from ISIS. If so, you're out. If not, you get to stay forever.
See how simple this is?
That's the problem. Washington doesn't want simple, commonsense solutions, and that's how we got here. Everyone figures the game plan now is we get everything, you get nothing.
I guess we should have expected this. Trump won the hearts and minds of millions by promising essentially an all-out assault on reason, and that is one promise he has fulfilled.
It really goes back further, though. When Barack Obama became president, McConnell did everything in his power to stop the machinery of government. And we remember how much the far right hated Bill Clinton.
So, Democrats – now on the defensive – are playing by the same rules, and things are so screwed up the nation basically thinks they're all crazy.
They are.
Who is responsible for this mess? Pick the name of most any lawmaker who rode to Washington on a white horse, promising good things in return for your vote but delivered this.
Write down their name and add #youtoo.
You will be correct.